Coming off last month's news that Parachute has raised $30 million in funding, another high-end bedsheet startup is entering the fray this week, joining an increasingly crowded space that includes home brand startups like Brooklinen, Snowe, and Flaneur.
Jacob Xi and Anni Stromfeld just launched Olive Wren, a home brand that currently makes one product: high-quality linen bedsheets made from 100% French flax. Much like competing direct-to-consumer bedsheet brands, Olive Wren makes its products in the same factories that make products for luxury bedding brands. Its products are also Oeko-Tex certified, which means that the fabrics are free from harmful chemicals and synthetics.
But by avoiding the middleman markup, the brand is able to sell a sheet set starting at $135, which is a fraction of what luxury brands charge. The startup also has a social mission, donating a portion of all sales to sexual assault and domestic violence survivors, through a partnership with the Joyful Heart Foundation.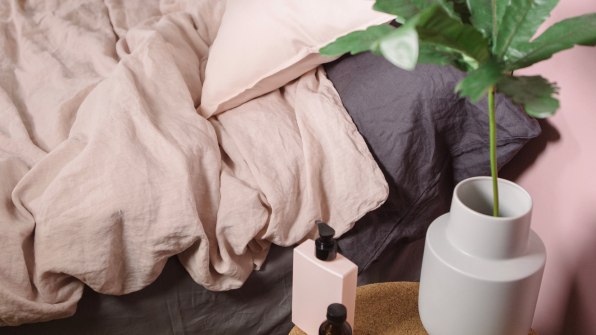 Sheets, however, are just the start, as was the case with many of their competitors. Brooklinen, for instance, recently expanded from sheets to bath towels, while Parachute now has a whole suite of home products. Xi and Stromfeld hope to create a home essentials brand that is grounded in a timeless aesthetic and a focus on mindfulness.