In recent years, schools in four states spent a combined $525 million trying to boost the high school graduation rates of low-income minority students by improving teacher effectiveness. It didn't work.
The effort, which was backed by the Gates Foundation, also didn't noticeably impact student test scores or affect dropout rates, according to a recent RAND Corporation study, completed in partnership with the American Institutes for Research. This is the latest in a series of questionable results for the Gates Foundation's educational reform efforts.
Over the last two decades, the organization has invested several billion dollars in projects that include developing smaller schools (mixed results that were costly to replicate) and promoting the speedy adoption of Common Core state standards that initially caused confusion in some classrooms and may keep teachers from providing more individual attention.
This latest failed initiative came with a steep price tag, but the Gates Foundation didn't put up all of the money. It only spent about half–$212 million overall–while leveraging that buy-in to gain the rest through federal funds, district budget shifts, and local philanthropic funders.
The Intensive Partnerships for Effective Teaching ran from November 2009 to June 2016 and involved three school districts based in Florida, Pennsylvania, and Tennessee, along with four charter school groups in California. Working off the idea that kids often fail because they lack inspiring educators, the initiative focused on continually assessing teacher effectiveness in schools where students typically struggle. Teachers were graded through classroom visits, student achievement, and satisfaction surveys from kids and their parents. When it appeared that teachers needed to improve, the program offered guidance.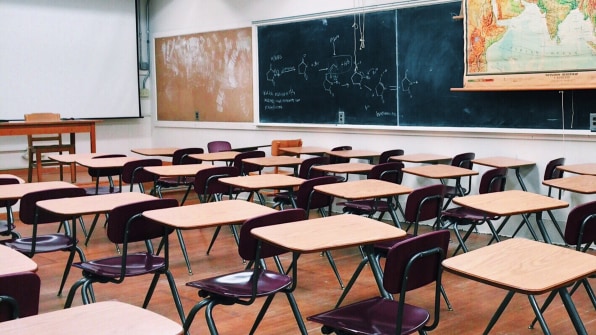 According to the RAND report, the intervention had several shortcomings. First, most teachers were rated as generally effective from the outset. Second, districts with high-performing teachers at some schools didn't ensure that those educators were matched to the classrooms with the most at-risk kids.
Also, it's hard to reteach teachers: "No one knew how to actually deliver customized professional development that was supposed to improve the teaching of the majority of teachers," says RAND researcher and report coauthor Brian Stecher in an email to Fast Company. Stecher notes other flaws: Observational critiques weren't subject-based, for one, and "the feedback teachers received did not always have specific advice on how to do things differently."
In general, students at schools within the program's purview didn't do any better than their peers at other schools in the same area. But Gates Foundation investment may have its own ripple effect: The idea of better teacher evaluation has become a popular refrain these days. Many of these states invested in their own plans through separate sources of funding to improve that process at the same time as the Gates experiment, just as many districts within those states have tried their own variations too, perhaps to keep pace. Either way, the process appears to give administrators grounds to get rid of what Stecher calls "those few teachers judged to be persistently ineffective."
After RAND's analysis, Stecher says one obvious fix might be to rethink the evaluation format altogether. In most places, the observation period was basically one long visit, leading to high-stakes presentations from teachers that weren't typical lessons or even in the best interest of their students. "It may be better to have observations occur informally, be shorter, more frequent, with friendly feedback," Stecher says, although that obviously has its own practical and logistical challenges.
Perhaps, though, the greatest failing of the Gates Foundation's latest educational initiative is that it bypassed several underlying, systemic causes of low classroom performance. One undeniable factor in both student outcomes and teacher performance overall is salary, something that's become a national issue with teachers in five states staging wage-related walkouts already this year. The Intensive Partnerships effort attempted to accommodate that in the form of performance-based bonuses, but they were small and limited. In at least one instance, upping what teachers made to match the salaries of other similarly skilled professionals showed dramatic results, although the money came with an even larger workload and high turnover. To see the Gates Foundation invest such a large pool of money in a largely ineffective means of boosting the classroom experience for students, while skirting tried-and-true fixes like better pay for teachers (and indeed, essentials like supplies and better textbooks, which the teacher strikes made clear were lacking) shows that there's still much the organization needs to learn about supporting education.
The Gates Foundation has acknowledged that. "We have taken these lessons to heart, and they are reflected in the work that we're doing moving forward, where we will support the efforts of networks of schools to identify locally driven solutions, rooted in a commitment to the use of evidence and data to improve student outcomes in middle and high schools," noted Allan Golston, the Foundation's U.S. Program president in a prepared statement to address the report's findings.
Bill Gates got more specific about what that might mean last fall during a speech to the Council of Great City Schools, after plenty of RAND data showed that the Intensive Partnerships concept was struggling. "We'll no longer directly invest in teacher evaluation, but we'll continue to gather data on the impact of these systems and encourage the use of all of those tools that help teachers improve their practice," he said.