Earlier this month, Instagram announced a new major feature called IGTV. It is essentially a channel for popular Instagram creators to stream longer content to their millions of followers. It is quite obviously a way for Instagram–and by extension Facebook–compete with YouTube and Snapchat. It's unclear just how popular IGTV will get with users–especially those who crave more content from creators and influencers.
It's only been a couple of weeks since the new feature launched, but early numbers indicate that IGTV could be helping retain users on Instagram. According to SimilarWeb, which looked at data from Android users in the U.S., average user time spend hit around 55 minutes per day on the app. That's a big jump from September of last year, which was at nearly 29 minutes per day.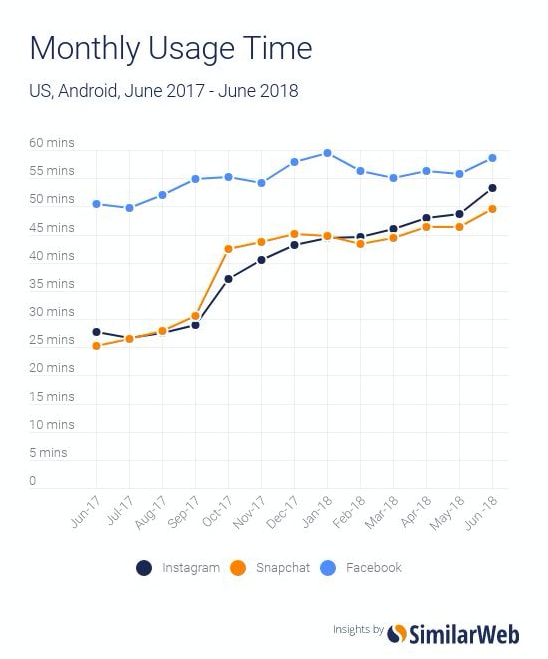 It's, of course, impossible to conclusively say the cause of this engagement spike is due to a days-old feature, but it isn't too far-fetched to think that IGTV maybe had some impact. SimilarWeb adds that it has not seen a rise in downloads in June.
As time goes on, we'll see if more people take to the new feature–and whether or not YouTube and Snapchat should get worried.