Like most tech companies, Vimeo, with over 400 employees, is still heavily dominated by white men across all levels of the workforce. Those numbers are inching downwards. In the U.S. between 2016 and 2017 there was a 4% drop in the number of male employees to 65%, while the ranks of women ticked up from 30% to 35%. Eighty-one percent of tech roles overall are held by men, though.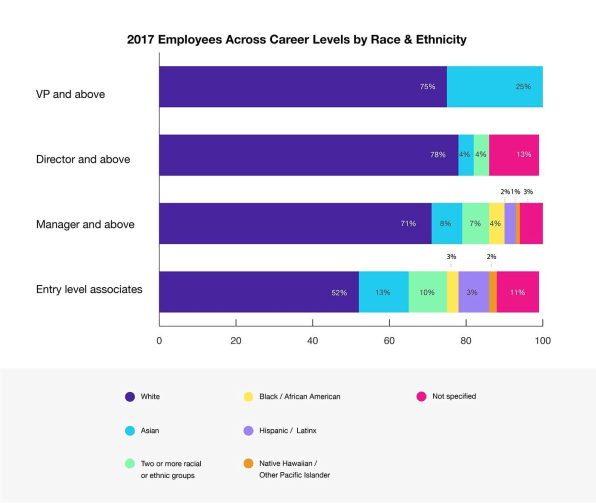 Racial diversity is slowly improving as well. White employees decreased from 71% to 68%, black staff came up a percentage point to 4%, and Latinx from 2% to 5%.
The company isn't releasing retention numbers (or its exact headcount) however, Vimeo's hiring efforts have contributed to a 31% increase in the overall percentage of women who joined as new hires and 43% of new hires were from underrepresented racial and ethnic groups (defined as Asian, Black/African-American, Hispanic/Latinx and two or more racial or ethnic groups).