In just two and a half years, Away, the luggage brand founded by Steph Korey and Jen Rubio, has sold more than half a million suitcases. It's already profitable, and today, the brand announced that it has landed another $50 million to continue its impressive growth trajectory.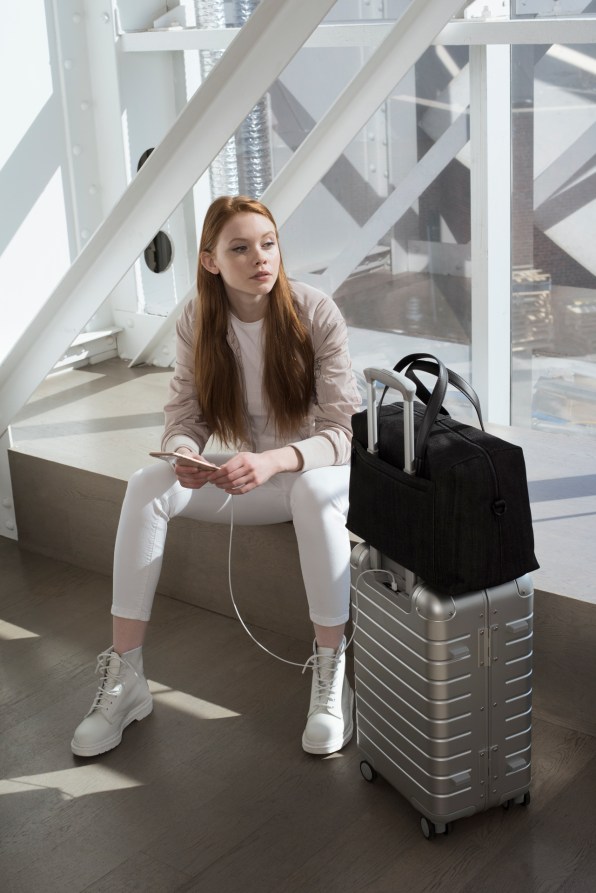 In February 2016, the brand launched with just one product, a $225 hardshell carry-on suitcase that came in four colors and had a lifetime guarantee. The brand was an instant hit, and responding to customer requests, the brand has expanded its line to include checked suitcases, kids' suitcases, and a suite of travel accessories ranging from toiletry cases to packing cubes to bags that slide neatly into the handles of your suitcase.
While Away sells most of its products online, it has also opened stores in New York, Los Angeles, San Francisco, and Austin, where customers can sample the bags and also enter the brand's world, which is all about adventure, exploration, and the excitement of travel. This new cash will allow the brand to open six new stores by the end of the year.
To keep up with this growth, the company is about to move into a 56,000-square-foot new office in New York, and plans to add 249 jobs over the next five years. The brand has also recently made its first foray into foreign markets. It launched campaigns in a range of European cities, including London, Berlin, Paris, Milan, and Copenhagen, and has set up a dedicated team that will focus on the needs of the European market.
All of this means that Away is poised to become a household name, alongside other leaders in the category, like Tumi and Samsonite.