Target's new Made By Design line offers simplicity on a budget, featuring $2 plates and $6 towels that capture tranquil minimalism without clearing out your bank account. But many of these items don't just look good, they feature tiny, functional touches that will leave you wondering why everything in your life isn't so thoughtfully made.
The new line launches June 23 in stores nationwide, and it features 750 basic household items, all designed by Target in the company's biggest product launch ever. They're intended for what Target calls the "adulting millennial," and they won't be swapped out seasonally like many of Target's housewares are. This new line will compete with Ikea and Muji to be your go-to for everyday items.
Not every idea in Made By Design is necessarily new, but all of the tiny design interventions are welcome. Here are our favorites. And don't forget to read our feature on how and why Target designed the new line.
A decipherable fitted sheet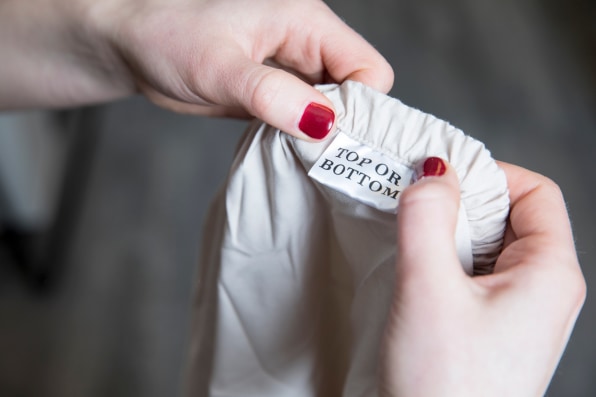 You aren't alone. Nobody has any idea which way a fitted sheet is supposed to go on a bed. So Target's design team added tags that read "top or bottom" to its fitted sheets, so you just know.
Wide mouth soap dispensing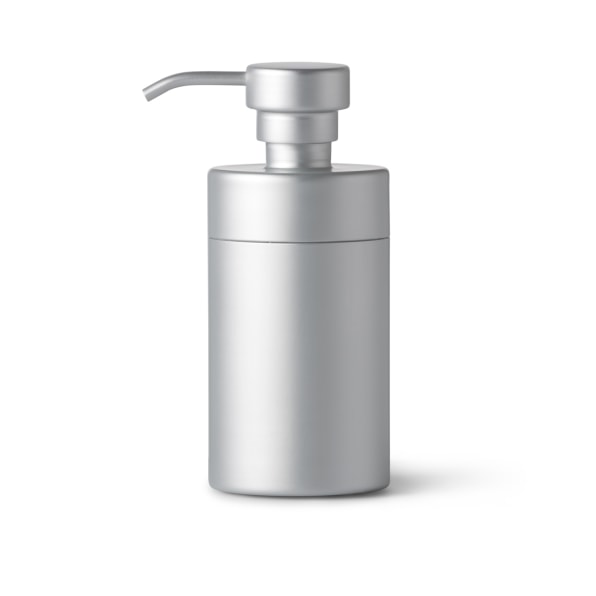 Have you ever tried to refill a soap dispenser, easing liquid soap into the tight neck opening, only to spill flowery smelling goop all over your sink? Target's aluminum soap dispenser actually unscrews near the top of the body rather than around the pump–at its widest point–so that refilling it feels as natural as pouring water into a glass.
Stackable everything

Coffee cups. Wine glasses. Low profile plates. Every major drinking and dining piece in the new line has been optimized to stack well in a cupboard, because everyone's cupboard is a teetering mess. But on top of that, Target's new storage containers are designed to stack on top of one another, or two-wide onto a larger one below. They also slide perfectly into Target's own furniture and closet organizers. It's all modular and interoperable.
A rust-proof bathroom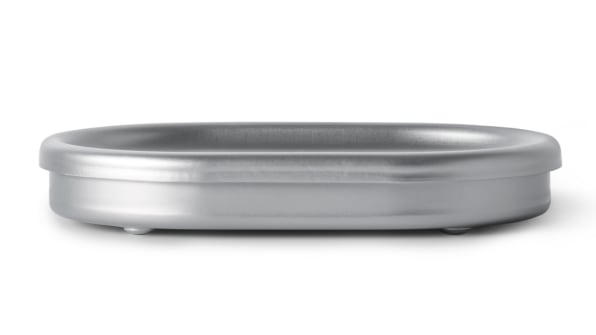 Fancy metal shower caddies are rust resistant until they aren't. And over a few years, that means they'll begin to oxidize at the joints. In response, Target's bathroom accessories are made from rust-proof aluminum. That includes the shower caddy, curtain rod and rings, and soap dispenser.
Towels with loops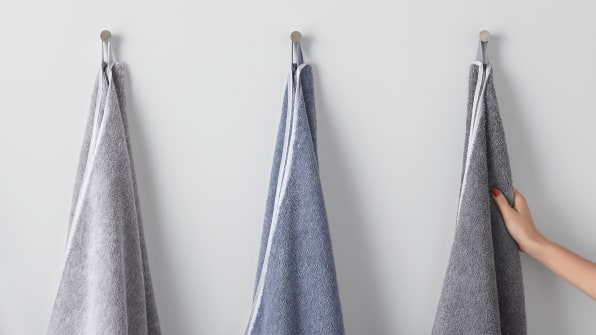 Many of us living in small apartment bathrooms don't have room for two or three-foot towel rods. But towel hooks tend to drop a wet rag onto the floor where it will never dry. In turn, Target added a loop to all of its towels–from full-sized to washcloths–and in just the right spot that they'll drape intentionally on your wall.
Touchable lamps–free from kids' hands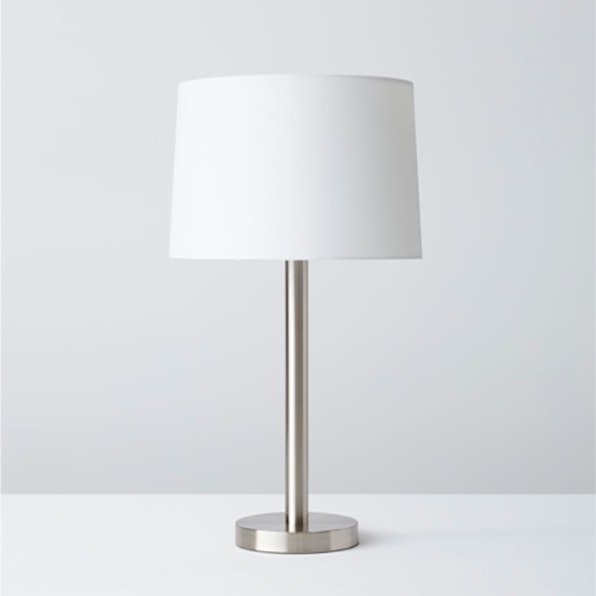 We've all seen capacitive lamps that allow you to tap them to turn them on. But where to tap? In user testing, Target learned that many tappable lamps are a bit too accessible to children, who enjoyed running up to their freestanding floor lamp and tapping low on the neck to turn on and off the lights . . . again . . . and again . . . and again. In turn, Target moved the touch sensor to a single spot near the top. So it's easy for adults, and still tougher for trolling kids.
Self-straining pots
You've just boiled your noodles, but you really don't want to have to fish under the countertop for the colander. Many of Target's pots feature built-in spouts for easy pouring of soups and grease, and even a strainer in the lid that can turn mac n' cheese into a true one-pot meal. Welcome to adulting.