Like many former stalwarts of a now-crumbling print industry, the greeting card market has seen better days.
Hallmark, once the Q-Tip or Band-Aid of greeting cards, closed its distribution center in Enfield, Connecticut, in 2015, and has downsized its full-time staff by more than 50% in the past few years, with continuing news of store closures. And the digital startup Paperless Post, which previously offered both printed and digital cards, recently decided that paperless was indeed the way to go.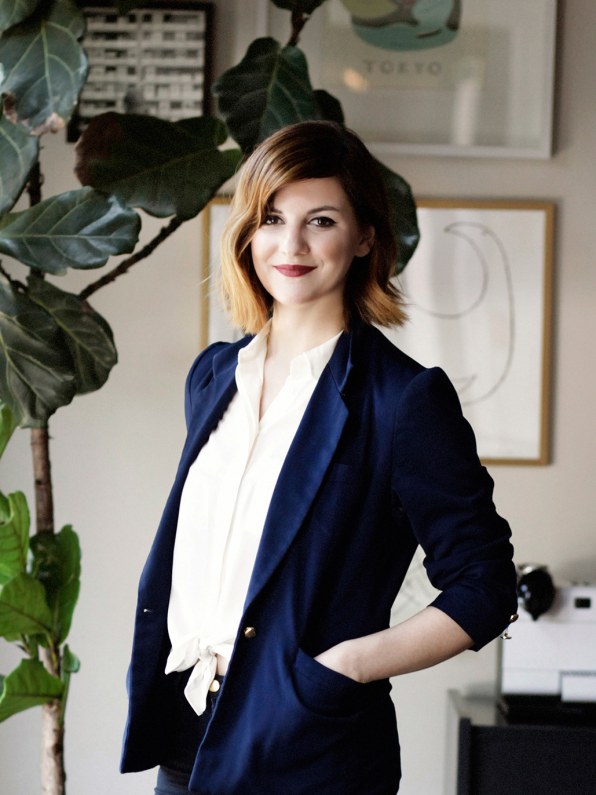 The shaky prospect of going into any print-based business makes it all the more unlikely that the graphic designer and illustrator Anna Bond, who founded the paper goods business Rifle Paper Co. in 2009 with her husband, Nathan, out of their garage apartment in Winter Park, Florida, should find such great success nearly 100 years after Hallmark was founded.
Rifle reported $21.4 million in company revenue in 2016, and bested that figure with $22.3 million in 2017, with more than 90 product offerings that extend well beyond the stationery and greeting cards for which the company is best known. Here's how Bond, a 33-year-old Floridian who until 2012 lived in an apartment above her in-laws' garage, built a multimillion-dollar empire—and proved that print isn't dead yet.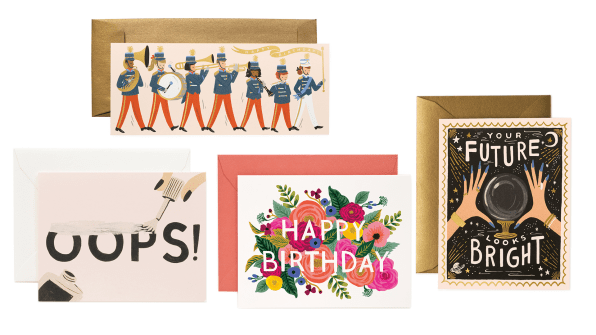 Start small and slow
Bond and her husband started Rifle Paper Co. with just $10,000 of revenue, out of a garage apartment at a relative's home, where they'd be living, free of rent. Prior to launching Rifle, Bond worked odd jobs and gigs as a freelance designer, while her husband was a musician in a bluegrass band. "We had nowhere to go but up," she recalls. In less than a decade, the couple have grown their company into a multimillion-dollar grossing business—an achievement Bond attributes to low initial overhead and slow, careful growth that, to this day, hasn't included a dollar of debt or outside investment.
"I hadn't really been thinking about cards as an avenue, but it kind of brought everything that I loved together: type, illustration, design, stationery," says Bond, whose first card design was for her own wedding, in 2008. Commissions from friends led to a word-of-mouth growth in demand for custom wedding cards, she says, and is what ultimately led to the launch of a formal website the following year. By that point, Bond had become somewhat a darling of the lifestyle and craft blogosphere, with fans that included Joanna Goddard of Cup of Jo, and the style photographer-blogger Garance Doré (who she would later collaborate with).
Two weeks after the launch of riflepaperco.com, Bond received a fortuitous cold call from the retailer Anthropologie, looking to place a bulk order. Though she saw it as her first big break, "[My husband] told them no, that we had to wait until we had things more figured out," recalls Bond. "I thought that was crazy, but it was a good move, because we had to get logistics and pricing mapped out a bit better. It was still overwhelming, but the extra time gave us room to iron out production." While it was hard to say no in the immediate, Bond says the following six months spent ironing out the details of a wholesale older—coordinating with vendors, looking into materials, print lead times, shipping, and more—ultimately helped ensure that fulfilling their first big account would be a success, rather than an unforeseen nightmare.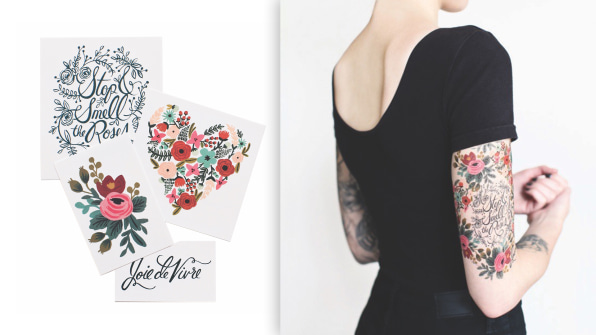 Diversify your offerings
While paper goods remain core to the brand—and baked into its name—the company has successfully branched out its offerings to a plethora of other mediums, including a collection of canvas shoes with Keds ("It's done better than we both imagined," Bond says, with several of the designs selling out), wallpaper with Hygge & West, iPhone cases, cosmetics packaging with L'Occitane, textiles with Cotton+Steel, temporary tattoos with Tattly; the list goes on. Surprisingly, Rifle has even collaborated with the company Paperless Post on e-cards.
What it all adds up to is a strategic repositioning from a paper goods brand to a lifestyle brand, rooted in Bond's distinct, Southern twee aesthetic for gouache-painted florals and scripted hand-lettering that, at the time of Rifle's launch, she says, stood out against the pervading trend for letterpress goods. "We're getting into more home products next, and hopefully some accessories, which is exciting," says Bond. "Our customers just gravitate towards the aesthetic, and I think the brand is more about the design and the look, so it's been fun to see what we can do with that."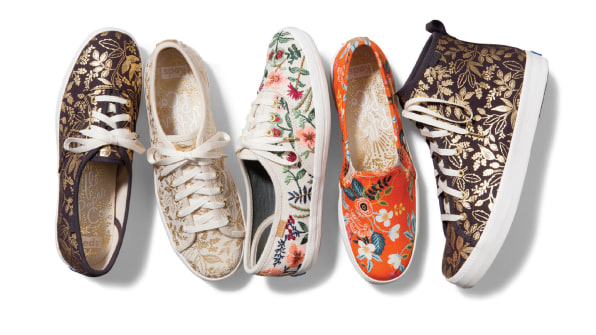 Know your audience
Bond chuckles when I suggest she's a millennial mini-mogul with an old soul. "Yeah, I think I barely, you know . . . I'm at, hopefully the end of millennial years," she says with a slight scoff, though her significant social-media savvy is no small factor to her success. Bond has over half a million followers on her Instagram account (@annariflebond), and will often share scenes of her personal life and works in process with her fervent followers.
A lot of Rifle's success may also be due to timing: Bond launched the company in the early aughts, at a time when craft and design were going digital in a big way: Handmade makers (and customers of it) quickly found an online home in lifestyle blogs and platforms like Etsy and Pinterest. The company owns just one Rifle-branded brick-and-mortar location, a flagship in Winter Park; all of its wares are otherwise sold through a combination of its online shop, partnering brands, pop-up events, and an impressive network of more than 6,000 retailers worldwide.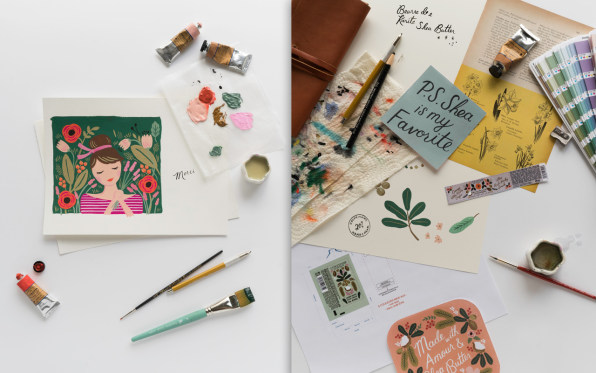 Stay true to your roots
While Bond and her husband have long since moved out of the family garage, Rifle's headquarters have remained in Winter Park, Florida, where she says they've benefited from a proximity to manufacturers and presses—as well as the fact that there's no state income tax in Florida. Now with a team of over 160 staff members, Rifle only recently opened a second, much smaller satellite office in New York in late 2016, and hired its first designers and creative staff to take on some of the illustration work, all of which Bond previously had handled herself. "I think paper will always be at the core of what we do, but it's really fun to play with other mediums. I definitely see more growth and more licensing in the future," she says. "At this point, we are trying to weigh what we do ourselves and what we invest in, whether producing overseas or on our own, versus with other people."
Bond attributes an early passion for printed matter to a childhood pastime of collecting stamps with her family, adding to her grandfather's passed-down collection, and writing letters to pen pals. When approached with the opportunity to design this year's "LOVE" stamp issued by the U.S. Postal Service, the founder and CEO took to the drawing board to do it herself. "It's definitely my lifelong dream project," she says, of the commission that's brought her full circle. "If you were to ask me what my dream project was, or what it was I would like to do most in life, I would say design a stamp. I didn't think it would ever happen."