Images of American Indians are everywhere in modern American life. That ubiquity is the subject of a new exhibition called Americans at the National Museum of the American Indian in Washington, D.C., and an online version of the show. With almost 350 artifacts that stretch across three centuries of history, the show has a poignant message: Though imagery featuring Indians is deeply embedded in American life, many of us scarcely notice it's there. The exhibition is designed to help you look, but it also reveals how images of Indians, as conceived by white Americans, have become a branding tool in a culture that has systematically oppressed those same Indians.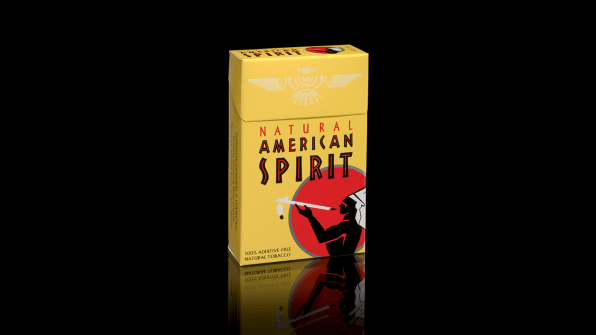 American culture has used imagery of American Indians to symbolize authenticity in branding, or combativeness in sports and the military, even as it has subjugated real-life Indians throughout history. At its core, the artifacts in the exhibition reveal how Indians have become an integral part of the American brand itself–something that companies have been capitalizing on for decades.
"You brand yourself to add value to the product," says Paul Chaat Smith, the exhibition's curator. "What is the value that it adds? It's integrity, authenticity, and a certain kind of Americanness. It's what's special about the U.S."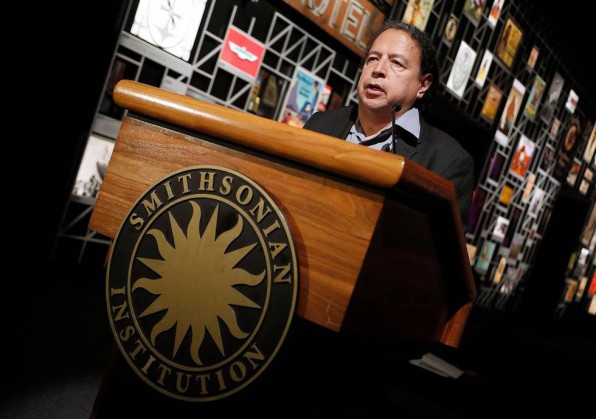 Smith points out that Indians have always been part of how the country has defined itself. In the earliest days of colonial American history, Indians defined the borders of the growing colony; as early European Americans began to brutally murder them en masse, the U.S. was defined against them, articulated by Westerns and children's games that always framed the battle as cowboys versus Indians. America's romanticized and often deeply inaccurate depictions of Indians, particularly through the imagery and names of products, had firmly taken hold.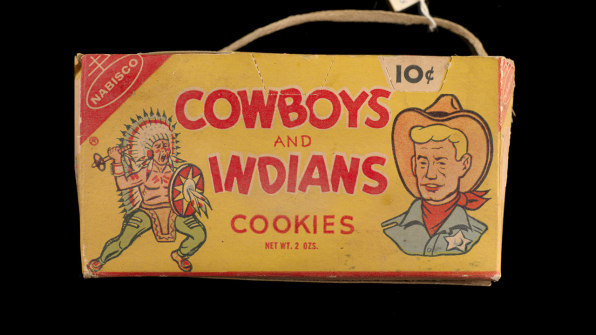 The exhibition itself is unlike any the museum has done before. Designed by the New York firm Studio Joseph, it has a wire trellis serving as a way to anchor all of the paper documents. A test Tomahawk missile hangs from the ceiling. And on one end of the room, the countless portrayals and discussions of American Indians in television shows and movies roll constantly on several screens that are broken up across the wall so that they fit into the trellis. "We wanted to make those images part of the section in a way that's seamless. You'll see an episode of South Park, or Morticia from The Addams Family, Kramer from Seinfeld," Smith says. "We want [visitors] to think, why is that powerful, why is that so meaningful, why do so many of these reference Indians?"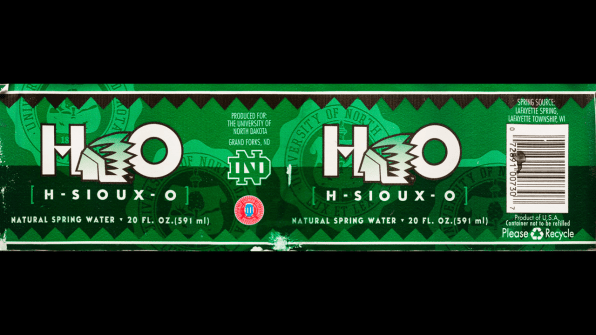 Equally important is the online version of the show, where you can explore an interactive website that showcases many of the artifacts against a black backdrop similar to the actual exhibition's trellis. The site was designed by Bluecadet, which also designed an interactive touch table for visitors to the museum, where they can learn more about different objects in the installation.
At first glance, the barrage of imagery, which often reduces American Indians to stereotypes and ignores the divisions between tribes, looks and feels exploitative. Yet Smith's goal isn't to highlight the very valid criticisms of how Indians have been treated throughout American history–there are other exhibitions at the museum for that. He wants visitors to find a way to connect with the country's heritage through the hundreds of artifacts and come to their own conclusions. "We don't want people to dismiss broadly, and say it's all racist and hateful. I'm more interested in people seeing depth and pervasiveness and how it's in all our lives in this way that we don't quite notice," Smith says. "You'd be surprised how beautiful it is."
He points in particular to the Land O' Lakes butter maiden, perhaps one of the most iconic brands that uses an Indian as its logo and brand. "Until this project I never really looked closely at it," Smith says, despite being a consumer of the brand. "It's this deep cosmic thing: She's holding a box of the butter, so it goes to infinity."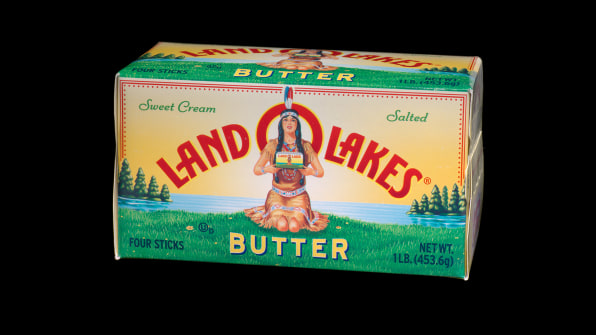 Smith also talks about an old 1939 TV test pattern as a significant example of how imagery of Indians has been so pervasive through history. A test pattern is from a time before cable and 24-hour television: It's a screen that would appear at the beginning and end of the day of broadcasting or when there was nothing else to show. The test pattern in the exhibition features an American Indian in a headdress and was commonly used during the 1950s, where it was displayed in many households. Even stores selling TVs would tune them to show the test pattern to show their televisions were working. The image was only replaced when TVs got color. "I'm very taken with the notion that you're beaming this into your living room for minutes and minutes each day," Smith says. "I think there's that quality to a lot of the images. Just as the Land O' Lakes butter maiden is living in your fridge all night, there's a way it seeps into consciousness without you really thinking about it because it's so normalized."
There is a sad reality to this widespread use of the names and images of a group of people that early European Americans murdered to the point of genocide, only to be memorialized on products for the sake of profit. Smith sees another tragedy as well in these depictions. He says that his work and the work of the museum is "always about presenting Indians as part of the country in the 21st century and part of the world. But the images are always set in the past. There's a focus on Indians in the feathered headdress. It's negative in the sense that it takes Indian people out of the present and contemporary reality."
The show shines a light on these images, which have wormed their way into our living rooms and refrigerators; perhaps it may also help people recognize how central this marginalized group is to what it means to be an American.