The annual AIA Honor Awards–the highest honor bestowed by the American Institute of Architects to a completed built project–serve as a sort of industry-wide pulse check, and a reflection of the values upheld by the professional organization. So what do this year's winners say about architecture today? Officially announced this morning, the range of projects across the program's three categories–architecture, interior architecture, and urban design–may signal a renaissance for great new public works.
Selected from over 500 submissions by a jury of nine architects, the 16 honored projects include an array of the usual private residences, museums, and company offices. But we're chuffed to see more than a handful of civic projects in the main architecture category alone, as well.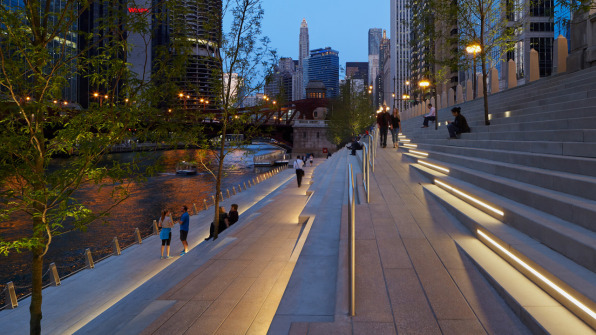 Designed by Ross Barney Architects and Sasaki, the new Chicago Riverwalk–a downtown pedestrian waterfront that has revitalized the neighborhood–is praised by the award jury as "a gift to the city" and an example of "design that touches everyone."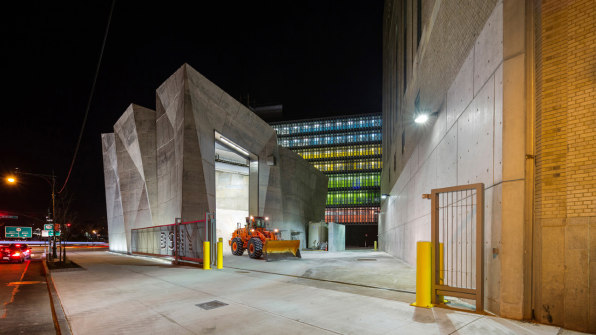 The Spring Street Salt Shed in Manhattan, a former salt warehouse repurposed by Dattner Architects in association with WXY architecture + urban design into a facility for the city's Department of Sanitation, is a cast-concrete beauty with faceted forms, embodying a "pursuit of a visual oxymoron to sanitation" that raises the bar for its building type.
Additional projects include a fire station in Seattle, a Los Angeles courthouse, and a light rail station at the University of Washington.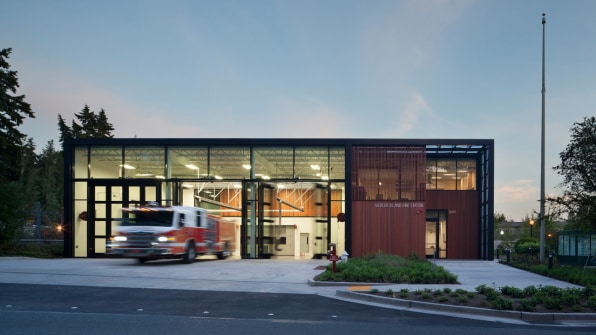 The selection is a slight but notable shift from other recent AIA Honor Awards, which have typically included a higher proportion of private-interest structures.
"The public works projects took us by surprise, given the difficulties associated with projects that require a bureaucratic oversight process," said Lee Becker, who chaired this year's jury.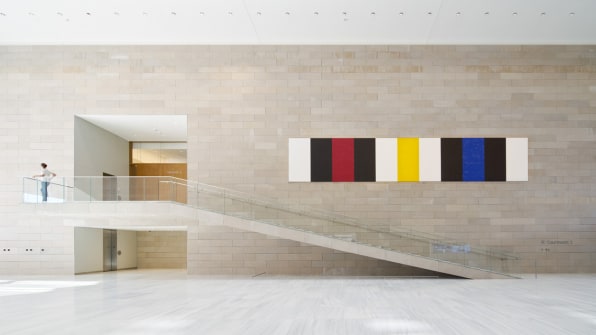 Does the changing face of the awards say more about the growing value of public design in our cities, or perhaps more about the jury itself? "I can't say whether we are in a public works renaissance or not, but I certainly hope so," Becker added. "It's encouraging to see civic leaders take an active role in seeing such well-designed buildings get completed."
Coincidence or not, these buildings represent a silver lining for a year in which virtually all sectors of arts and culture were touched by the tumultuous and polarizing political realities that are part and parcel of contemporary American life today. Gender-inclusive bathrooms, Trump's initiative to erect a gigantic wall along the U.S.–Mexico border, and the stubborn lack of diversity and gender parity in the profession are just a handful of topics that have escalated the culture war within architecture itself over the past year. 
Architects of the winning designs will be feted in June at the AIA Conference on Architecture in New York City. The conference theme is "Blueprint for Better Cities," for which "diversity, equity, and inclusion" is currently given top billing among the focuses of this year–and amen to that.
If 2017 was the year that jolted us out of complacency, 2018 holds promise for being the year of actionable change.