Into this environment Facebook is launching a new app called Messenger Kids. Targeting a new set of users ages 12 and under, the app promises to give kids a fun new way to communicate with close family and friends under the watchful eye of their parents. But the announcement also sent shock waves through the tech and political world, with critics raising questions about privacy, security, and whether Facebook's goal is to hook its next wave of users with the sticky UX tactics it has pioneered. This week, senators sent Mark Zuckerberg a formal series of questions about the app's features. Meanwhile, Facebook maintains that the app protects kids and gives parents the control they want over their children's digital communications.
We're in the midst of a reckoning with the technology that dominates our lives. Will the potential impact on our children push us to a point where we finally say enough is enough?
Messenger Kids was designed so that parents have full control over what their child does. Friend requests go through parents' Facebook accounts, and adults can monitor the messages and video chats that their child partakes in. It's meant to be more fun than video chat services like FaceTime or Google Hangouts; besides being able to message and call their friends and family, on Messenger Kids young children can also play with a seemingly endless array of what Ryan Goodman, the lead Facebook designer for the app, calls "creative tools:" stickers for every possible emotion a child could have, AR masks that turn your face into giant emojis, and frames to add pizzazz to your photos.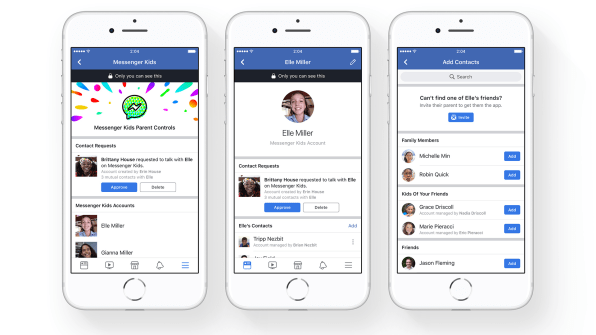 "We want to help foster communication and make that the most exciting thing you want to be doing," says Shiu Pei Luu, the app's art director.
But it's not just about giving kids a new way to text and video chat. The company says it launched Messenger Kids to give parents more influence over the digital lives of their children, which are beginning earlier and earlier. In fact, the company's research has shown that 93% of kids age 6 to 12 have access to a smartphone or tablet, and a mind-boggling 63% have their own device. The logic goes: If it's already happening, why not give parents a tool that gives them more control?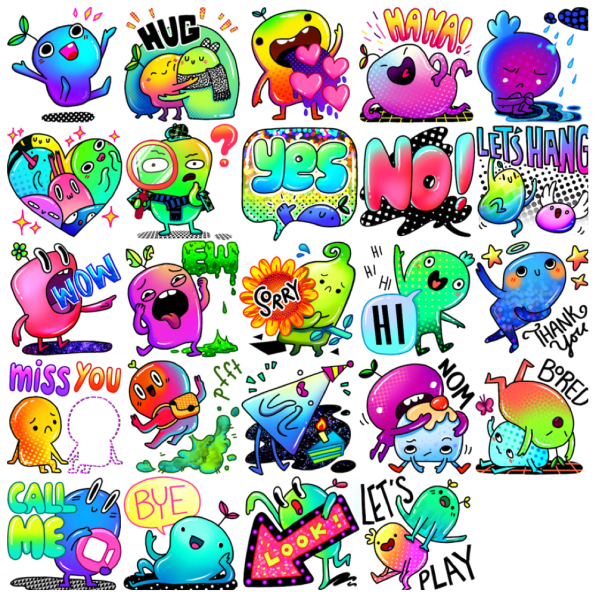 Facebook's reasoning is backed up by its user research, but some critics question the use of potentially addictive UX on children. These fun, creative tools have a stickiness similar to Facebook's most ubiquitous product, the News Feed. They may convince kids to stay on the app, staring at a screen instead of doing things that the children's advocate David Monahan says are better for their development: engaging in creative play, reading, and playing with friends in person.
"It's really designed to appeal to young kids–it has bells and whistles that will make it fun to use the app," says Monahan, who's the campaign manager at the nonprofit Campaign for a Commercial-Free Childhood. "If it wasn't designed to be so fun and get kids hooked on being on their devices all the time, and was just a means of reaching out like a boring old telephone, that might allay some of our concerns."
Monahan is so concerned because children are some of the most vulnerable members of society. They're far less prepared than adults are to handle the sometimes manipulative qualities of today's "user-friendly" tech.
Two members of Congress have similar concerns. On Tuesday, the Democratic Senators Ed Markey of Massachusetts and Richard Blumenthal of Connecticut wrote a letter to Facebook CEO Mark Zuckerberg listing a host of questions about the app's privacy and security–as well as a few concerns over young children using digital communications in general. "What are the mechanisms in place, if any, to understand the impact on a child's development as a consequence of using Messenger Kids?" they write.

Facebook points out that it designed the app with kids, parents, and child development and safety experts, though Wired found that some of the organizations on the app's advisory board are bankrolled by Facebook.
According to the company, Messenger Kids is fully compliant with the Children's Online Privacy Protection Act (COPPA), which gives parents control over what data companies can collect about children online. Many online services–including Facebook–require users be at least 13 so they don't have to comply with the law. The company also says the app will be ad-free with no in-app purchases, and that no data will be collected and used for advertising. But child advocates, as well as the senators, have questions about that, too.
The app's privacy policy specifies that Facebook collects all data regarding registration information, all the content a child receives and sends on Messenger Kids, all their contacts, and how the young user engages with the app. But as Senators Markey and Blumenthal point out in their letter, the company hasn't specified how the data it collects will really be used–its policy states it will share information with "vendors and service providers" and the "Facebook family of companies."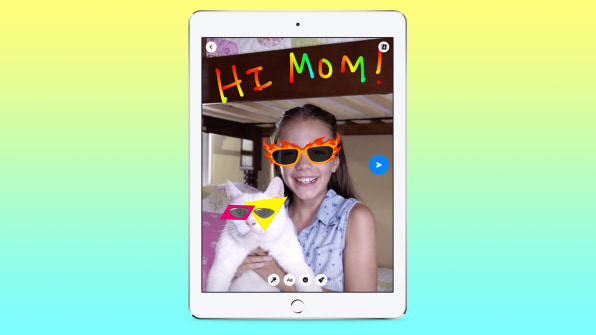 Facebook has changed its privacy settings countless times in ways that often mislead users. Earlier this year, the company was caught describing to advertisers its ability to target adolescents in moments of inner turmoil and insecurity. What if the data Facebook tracks about a child's communications is used later on in her life to create a psychological profile of her? The senators are concerned about data usage, and have demanded a response from the company about whether any of the information collected while a child is using Messenger Kids will be used once that child has a full-fledged Facebook account.
"[Researchers and those who have written on the topic] have increasing concerns about the creation of 'digital dossiers'–data collected about children's various online activities (anything from browsing history to behavioral preferences), which can follow young people into adulthood and affect their future educational and employment opportunities by allowing for biased inferences about their cognitive potential, for example," says Tijana Milosevic, a researcher who has written extensively on cyberbullying.
The company says that children's Messenger Kids accounts won't be ported over automatically into Facebook accounts when they turn 13 (Luu points out the app doesn't know how old the child is), but it doesn't explain why the app's design requests a child's full name, when a first name or even just an emoji would do the job just as well. What's more, Facebook has a lackluster history with content moderation, leaving further questions about whether it is trustworthy enough to monitor the content on the app for any inappropriate text or images, or if it would be able to prevent instances of cyberbullying.
"I find it difficult not to see this app primarily as the company's effort to tap into an enormous pool of data pertaining to a lucrative target group, make the platform more difficult to avoid for parents, and ensure that young people are more likely to use Facebook than other competing apps," Milosevic says.
Undoubtedly, the benefits of Messenger Kids for Facebook as a company far outweigh the benefits for the app's young potential users. In a year when people have begun to reckon with the exploitative side of tech, the app shows that at Facebook, it's business as usual.