It's the color Prince crooned about, the color of royals, the color of clairvoyants–and the color Pantone has anointed as the embodiment of the coming year. The official color of 2018 is a saturated, intense, blue-toned shade of purple called Ultra Violet, also known as Pantone 18-3838.
"Purple is a complex color," Lee Eiseman, executive director of the Pantone Color Institute, tells Co.Design. "We're in a complex time; this is a complex color."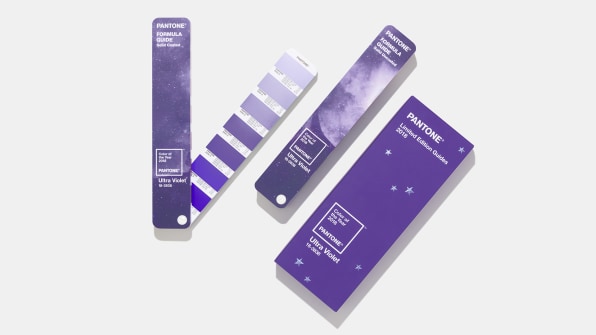 It's An Ultra-Violet World
"Complex" doesn't begin to describe it. We're wrestling with an administration that wants to reverse decades of progress in civil rights, economic justice, environmentalism, and more. We're confronting the ugly truths about gender inequality and abuse. But just as fast as some forces are yanking us into the past, we're careening even more rapidly into the future thanks to powerful innovations in biotechnology, artificial intelligence, and blockchain technology.
Purple, of all the colors in the spectrum, embodies this situation best, as Pantone explains. "[Ultra Violet] is a very provocative shade, but it's also a thoughtful color–it sounds like a bit of an oxymoron," Eiseman says. "This is the kind of color attached, historically, to originality, ingenuity, and visionary thinking. These are the elements we need to create a meaningful future. Inventiveness and imagination is something we seek in our personal lives and business worlds. People are looking for that 'magic bullet,' and this shade is the perfect shade to lead right into it . . . It's intriguing, fascinating, and magical."
While Pantone didn't explicitly cite the current presidential administration during our call, the impact of Trump on our collective psyche–and collective action–is undeniable. It's hard not to see the concrete connections between today's social movements and '60s counterculture and feminism, which Pantone did reference in its pick.
"2017 was about mindful meditation," Laurie Pressman, vice president of the Pantone Color Institute, says. "Now it's, 'What are we going to do with these thoughts to move ourselves forward?' We've had time to reflect. It's time to go."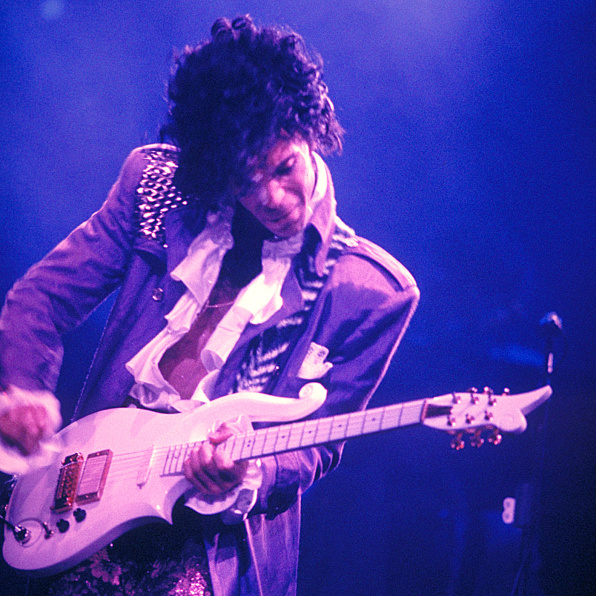 The Business Of Naming The Color Of The Year
Pantone has been naming color of the year since 2000. The company views its selection as cultural barometer and a visual expression of our collective sentiment. For 2016, it picked Rose Quartz and Serenity (aka Baby Pink and Baby Blue) as commentary on the gender fluidity movement. Last year, Pantone selected Greenery, a metaphor for the "the reconnection we seek with nature, one another, and a larger purpose."
To make its pick, the Pantone Color Institute–a group of experts in the language of color–comes together to dissect pop culture, food, fashion, product design, technology, and more. This year, everywhere Eiseman, Pressman, and their team of experts looked, they saw purple. It appeared at the Geneva Auto show, on couture runways, in health stories about superfoods, in lights in meditation studios, in cosmetics, even in filtered photographs on Instagram. Pantone also linked today's activism movements–the Women's March and Black Lives Matter–to the civil rights movement and the counterculture of the 1960s (Jimi Hendrix recorded "Purple Haze" in 1967). They uncovered a vibrant violet logo for the National Woman's Party, which fought for women's suffrage starting in the 1910s.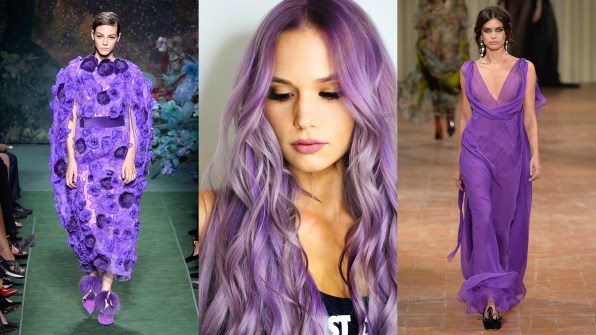 Pantone says its color of the year is not meant to be a declarative statement about the color trend everyone should wear or buy into; rather it's emblematic of the zeitgeist. However, the very opposite has occurred within the industry. Color of the year campaigns essentially mint money for the companies that name them.
Pantone isn't the only company naming a "color of the year" these days, though it's responsible for mainstreaming the phenomenon and is still the most influential. Other brands, mostly in the home design and interiors industry–Behr, Sherwin-Williams, Benjamin Moore, Dutch Boy Paints, Shaw Floors, Robert Kaufman Fabrics–have jumped on the bandwagon and all name their own color of the year. Conveniently, they have products rendered in this color that you can buy. Many of these companies have reported sales increases for products in that specific color as well as across the board. They also report increased traffic to their physical and online stores.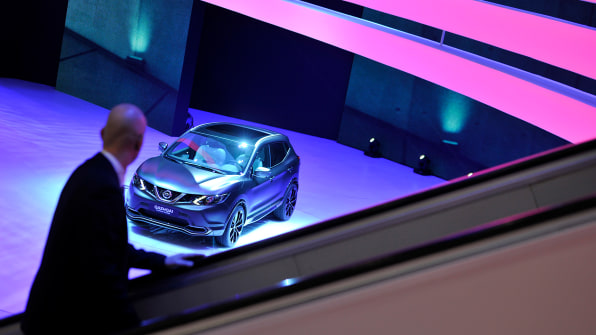 Pantone insists it isn't using color of the year as a way to earn a buck (in fact, a surefire way to make the company bristle is to suggest it's profiting off color of the year). It points out that it doesn't sell colors and if you buy anything Ultra Violet, it doesn't earn a profit. "This it isn't a business generator," Pressman says. "It's really about thought leadership–talking about color and understanding the role color plays in the culture. We're not selling a paint or a fabric; we're looking at the macro world."
However, Pantone does run a color consulting business in addition to its color standards manuals. Its capital is rooted in its authority as the brand that represents color and truly understands what it means. To maintain that, the company has to engage in the conversation about color at all times–and it is savvy about how it goes about doing so. For example, Pantone named a purple color after Prince earlier this year. The color of the year is an annual reminder that Pantone is alive and kicking. The more the company can reinforce its thoughtfulness and the more it can become a resource for people and companies, the better.
But social media and newsy buzz alone can't sustain a business. For the first time, this year Pantone is releasing limited-edition "color of the year" guides to help designers incorporate this color into their work. The cost? $165 for a formula guide–which tells designers the ink combinations for the colors–and $215 for the fashion, home, and interiors guide. It's also partnering with the online gallery Saatchi Art on a series of prints, featuring Ultra Violet, as a way to help the art community learn more about using the color.
Purple's reign is here–and so is Pantone, for all your interpretive needs.