As Cribs, Architectural Digest, and HGTV show, dream homes are an inescapable part of our collective imagination. We lust after mansions, Eichlers, marble countertops, more bathrooms, water features, decks, and pools, and hope that one day in the future it'll all be ours. (I'll take a brownstone with period details, wood floors, and lighting that makes everyone look close-up ready.) But what do kids, when given the chance to design the house of their future, want? The answer is both beautiful–and chilling.
The British furniture retailer Made.com invited children between the ages of 4 and 12 to imagine the house of the future. They sketched their ideas, then Made.com worked with a 3D illustrator to turn the drawings into renderings. The ideas behind the houses revealed a glimpse into how children perceive the realities of the world and how those things are influencing their dreams.
Sure there are tree houses, castles in the sky, and homes where "windows are made out of melted strawberry lollipops"–the type of whimsy you'd expect from daydreaming kids. But Made.com noticed a few more thoughtful commonalities. "They displayed a clear concern for the environment, even at such an early age," the company stated in a release. "One 8-year-old from Crawley has designed a forest based tree-home with sustainability in mind. Isla, 10, has designed something that powers itself completely, with solar panels covering all of the exterior walls and roof."
In a more somber turn, some kids expressed safety concerns. A 12-year-old girl came up with a house that becomes invisible at night and a 7-year-old boy specified a house made from titanium bricks, bullet-proof windows, and a metal roof "for protection," he noted on the drawing.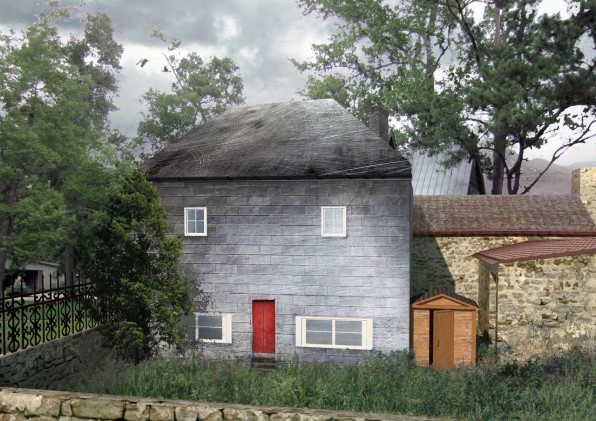 Mobility was another theme. A 5-year-old came up with a house perched on mechanical legs and also with a "rocket roof, so it's ready to blast off at any second."
Safety, sustainability, transience: These are mature preoccupations for such young minds. But they mirror what many progressive architects are thinking about today. Perhaps one of these kids will be their generation's star architect.