Related: Announcing The Winners Of The 2017 Innovation By Design Awards
The scale of today's design challenges has expanded from individual objects to entire systems. Tackling the problems in those systems–like the environmental crisis, economic inequality, and racism–requires a more sensitive and nuanced view of how those systems are constructed. To do that effectively, designers need to be equipped with knowledge that typically falls outside of their bubble.
So, in the spirit of going back to school, we asked experts working at the intersection of design, ethics, and social justice to share their favorite books to help designers achieve a deeper understanding of the complex, systemic issues of today.
Rachel Goodman, ACLU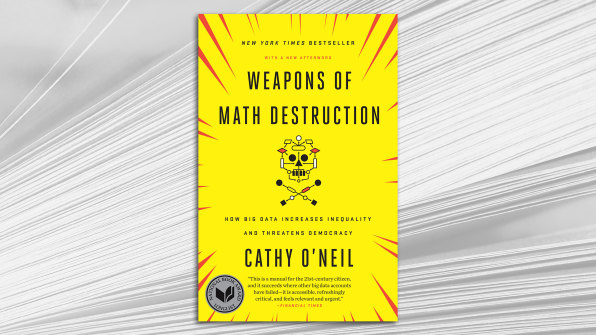 "In Weapons of Math Destruction: How Big Data Increases Inequality and Threatens Democracy, Cathy O'Neil, a mathematician by training, surveys the impacts of algorithmic decision-making on many of our most important economic and political systems, and her straightforward prose makes it easy for non-quants to get a basic understanding of how it all works. The book is an eye-opening read for anyone who hasn't thought about the role software plays in where police look for crime, whether an applicant gets a job, or how much a household is charged for insurance. O'Neil comes out firmly on the side of the little guy, urging us to remember that algorithms reproduce and exaggerate existing power structures.
"In his engaging book, Black Box Society: The Secret Algorithms That Control Democracy, Frank Pasquale makes the bold claim that the opaque nature of algorithms is the defining feature of contemporary life. Wall Street, Silicon Valley, and law enforcement surveillance systems are, he argues, both well-hidden and complex precisely so that they can avoid public scrutiny. The book makes clear that we need transparency so we can understand how it all works, and so that we can demand systems that treat all of us fairly.
"If you want to understand why big data-driven sorting treats people of different races differently, it helps to look at where all this separation came from. Douglas S. Massey and Nancy A. Denton's book, American Apartheid: Segregation and the Making of the Underclass, is the definitive text on American racial segregation and the policies that created it. From there, it's not much of a leap to see that big data inevitably reflects that separation, and that algorithms based on analysis of big data perpetuate it. It also reminds us that the sorting these tools do today can have ramifications far into the future."—Rachel Goodman, staff attorney in the Racial Justice Program at the ACLU
Antionette D. Carroll, Creative Reaction Lab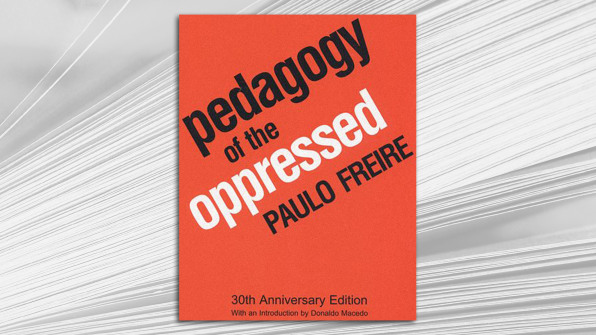 "Pedagogy of the Oppressed discusses the impact of the oppressed and oppressors, power, and colonization. Crucial in this literature is the discussion, and need, for students and people to be co-creators of knowledge.
"Design, When Everybody Designs: An Introduction to Design for Social Innovation discusses the importance of co-creation and how everyone has the ability to be a designer–technically trained or not."––Antionette D. Carroll, president and CEO of Creative Reaction Lab
Caroline Sinders, Activist and Artist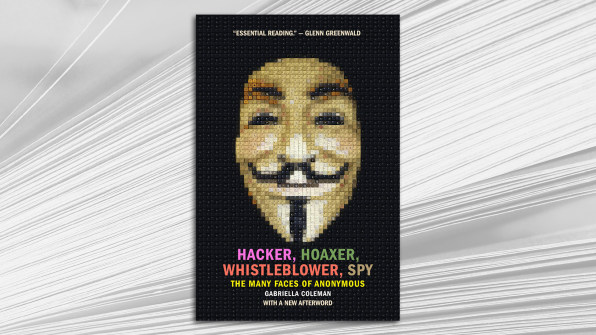 "Some books that come to mind are Here Comes Everybody by Clay Shirky, Hacker Hoaxer Whistleblower Spy by Biella Coleman, and Hate Crimes in Cyberspace by Danielle Citreon. Mainly as a researcher who works in online harassment, communication design, and systems design, these were so integral in thinking about how people interact and use and misuse the web, from a communication design standpoint. What does it mean to organize and congregate online, to create and collaborate?
"Reading these books can set a great ground work for thinking about intentionality and how small decisions exist inside of larger systems, and each of these books creates so many uses cases. These use cases can be used to analyze and question larger design systems: How, if we create an app that does 'x,' could it harm users based off the parameters that these books explore? Those harm cases are not so outside of bounds, not so outside of norms. We should use them as parameters for testing our apps, products, and systems."—Caroline Sinders, digital anthropologist, machine-learning designer, and activist
Bryan C. Lee, Architect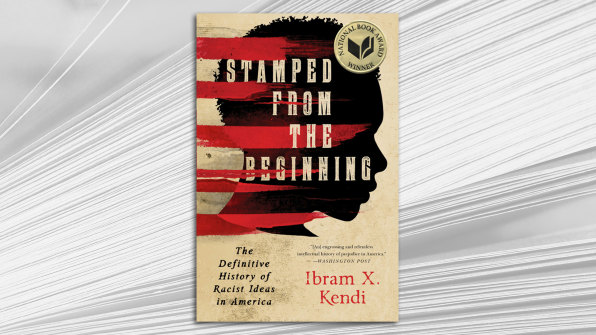 "Stamped from the Beginning: The Definitive History of Racist Ideas in America–whoa, this book is intense and fully worth the read. In order to actively seek justice in the built environment, we must first critically assess our complex systemic past and respond with a force of will equivalent to the the ideas that have founded us.
"The Endless City–and as a bonus Living in the Endless City–has an endless amount of critical analysis about the workings of cities from a details and nuance rarely seen. The books visually represent the scope and scale of iniquity to a point of utter beauty and clarity."–Bryan C. Lee,  architect and founder of Colloqate Design, a nonprofit studio that combats racism embedded in urban design
Mabel O. Wilson, Architect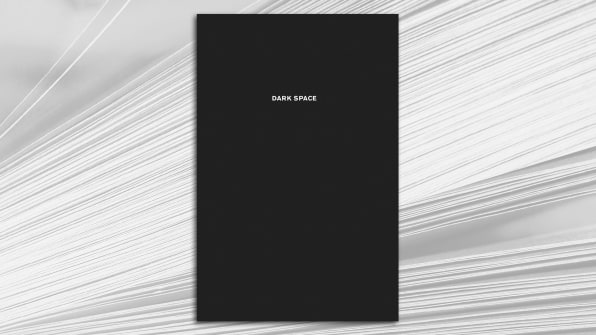 "I would recommend Mario Gooden's Dark Space: Architecture, Representation, Black Identity. It's a salient study of the intersection of race and architecture through a deep probing of the aesthetics of blackness, spatial inequality, museum culture, and queer space. Each essay densely reads as a standalone exploration of racial difference, architecture, and culture–collectively they cross-reference a powerful exploration of hidden dimensions of modernity and modernism's racial others.
After Belonging: The Objects, Spaces and Territories of the Ways We Stay in Transit is an important collection of projects and essays from architects and thinkers probing the complicated landscapes of transit and transition. It reveals architecture's power as a medium whose boundaries characterize difference–national, social, racial, and others. But also this rich volume demonstrates the myriad of forces that propel people, ideas, and things to transgress the material and ideological boundaries that architecture reinforces."—Mabel O. Wilson,  architectural historian at Columbia University
Sarah Lewis, Art Historian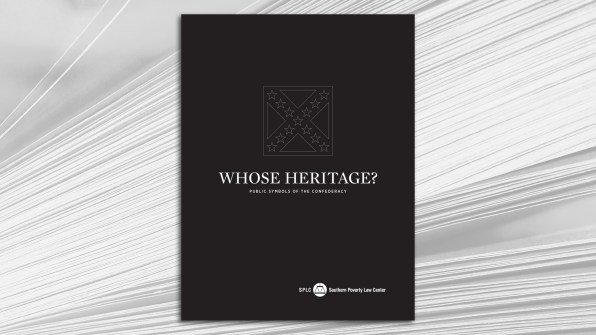 Harvard art history professor Sarah Lewis, shared the following books and article, which she assigns for her Vision & Justice course: