Every career has ups and down. If you've been working for a while, you can often look back on your work and recognize the moment it began to hit a steady stride—a major opportunity, maybe, or a job that offered enough financial stability to let you go off on your own. A lucky few find that big break in their first job, and keep following a relatively straightforward trajectory from there. But for many others, the path is more meandering. At some point, unexpectedly, the pieces start to fall into place.
It can be hard to identify that inflection point in your own career, but we asked 10 well-known designers to try. In our latest installation of Co.Design's series about designers' firsts (check out first job and first rejection as well), they recall the jobs, projects, and events that became formative in their careers, from working with Apple in the 1980s, to joining the team that would define a new design era for Bloomberg Businessweek, to getting a chance to work with Rem Koolhaas and his firm OMA as a young graphic design studio.
Marisa Gallagher, Head of Design at Amazon Music
My first big break was a client project when I was working for the product design shop Razorfish (which, in and of itself, was just a ginormous break—such an amazing group of people to work with.) I got "drafted" for a big Enterprise IT account that no one wanted. It was complicated and technical and it required me to commute three hours a day for nearly two years—but it ended up being the biggest blessing I could never have asked for. The work was really innovative, partially because it was about making that complexity simple and the team assembled for it was a brilliant yet humble brain trust from both our agency and the client's business, and partly because of unique timing. Namely, it was a stable project with good return on investment, amid the massive chaos of the dotcom bust. That project enabled me to keep my career going during a downturn, but it did more, too: It gave me the confidence that only comes from struggling with hard problems, in the trenches, alongside epically genius—and epically fun—folks.
Alexander Tochilovsky, Curator of The Cooper Union's Herb Lubalin Study Center of Design and Typography
My first break came when I was hired as the curator of the Herb Lubalin Study Center at The Cooper Union and had to curate my first exhibition. I had recently returned to New York from grad school and was teaching at Cooper Union when the position opened up. I had no prior formal experience curating nor dealing with archives, but my time at Cooper as an undergrad, as well as graduate school at Cranbrook Academy of Art, prepared me well for the opportunity. My knowledge of the archive helped me get the job. The archive is quite unique by the virtue of its unusual holdings, as well as its legendary exhibition programming. And I had some big shoes to fill—Ellen Lupton, Barbara Glauber, Mike Essl all preceded me.
The most exciting yet equally scary prospect for me was that I could do pretty much anything. I decided to focus on another of my interests: food and cooking. I did a bit of work around the idea of the intersection of food and design in grad school, so the idea to do a show about food and design came rather naturally. In hindsight, I would have done a number of things differently, but I also really enjoyed the freedom to play around and not be afraid to fail. I'm especially proud of the display of the title of the show, which was made using the iconic NY coffee cups spelling out the word Appetite. That show set the tone for many of the things I do now as curator of the center.
GEORGIANNA STOUT, FOUNDING PARTNER AND CREATIVE DIRECTOR AT 2 X 4
After working at Bethany Johns Design for five or six years, I left to start doing my own freelance work. I shared a studio space with two friends, Susan Sellers and Michael Rock, who I knew from RISD, and who were working together on very similar projects that I was. As more and more opportunities came in for the three of us, we decided to join forces and created 2×4, with the aim of working across disciplines and taking on larger-scale work. We were small and excited to take a different approach to how we had been working, and we began hiring a small team to work with us as projects came in. Through a project to redesign ANY, an architecture magazine that was run by Cynthia Davidson, we began meeting architects who were thinking differently about their disciplines in the way that we were thinking differently about graphic design.
One of our first breakout projects was for OMA/Rem Koolhaas on the environmental design for the IIT campus in Chicago. This project was the first time we really put into practice the idea of merging graphic design seamlessly into physical space in a way that was really part the architecture. We continue to work collaboratively with many of the architects we met during that time.
Luke Woods, Head of Product Design at Facebook
My first big break was when I was a sophomore in the University of Cincinnati's DAAP program. I was an intern with a small studio in Columbus Ohio, Design Central, where I was lucky enough to work on a project with talented writer named Wendie Wulff. Wendie saw something in me and helped connect me with one of the designers she respected most, David Williams. David was (and still is) the head of design at Morningstar, an independent financial research company in Chicago with a rich history of design.
I landed an internship with Morningstar and David sat me in between himself and Philip Burton, a designer who was handpicked by Paul Rand to build upon the legacy of the logo he designed for the company. It was an incredible experience to be able to work closely with these two. They taught me how to live by design—how to notice details around me and to consider how everything might be better—and this experience became the foundation for my career. If it weren't for Wendie, who knows what might have happened.
TRACY MA, GRAPHIC DESIGNER
My big break was doing a two-month contract for Bloomberg Businessweek in 2011. I'd been living in Toronto and moved to New York for what I thought was going to be a short gig but later turned out to be, like, five super formative years. The group of people I met there were amazing. Josh [Tyrangiel, Businessweek's editor at the time] and Richard [Turley, design director] ran a good ship. There was also something nice about moving to a new city—absorbing everything and sifting everything around. I also knew nobody, so I just ended up working my ass off.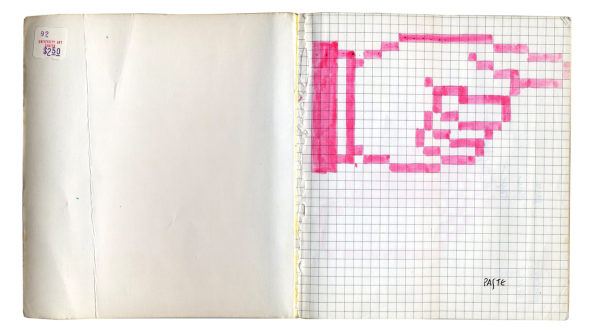 SUSAN KARE, PRODUCT DESIGN LEAD AT PINTEREST
Thanks to my suburban Philadelphia high school friend, the legendary programmer Andy Hertzfeld, I was able to interview for a job as a font and icon designer in the Macintosh software group at Apple in 1982. To prepare for the interview, I sketched some icon ideas on graph paper, and checked out every book I could find about typography from the downtown Palo Alto library. Having a liberal arts education, I would never have imagined that my dream job would be at a Fortune 500 manufacturing company (is this how you'd describe Apple?), but bitmap design turned out to be something I really enjoyed. I loved working with programmers and seeing how system software evolved. Steve Jobs often told us that we'd remember this project as a special creative and collaborative time in our lives, and (as usual) he was right.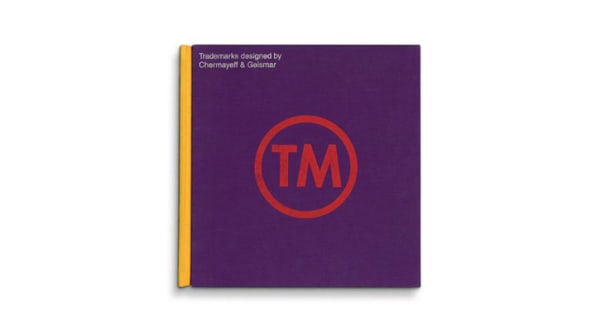 SAGI HAVIV, PARTNER AND DESIGNER AT CHERMAYEFF & GEISMAR & HAVIV
In 2003, when I was still an intern, Chermayeff & Geismar Inc. put together a retrospective exhibition of the firm's work over four decades. I had been working on an animated sequence of the trademark designs that I admired so much from the book TM: Trademarks Designed by Chermayeff & Geismar, morphing them from one to the next. I had done it just for fun, at home.
At some point I showed the animation to the partners, and they thought it might be a good way to display the trademarks at the exhibition. I then worked for four months to create a 10-minute sequence that became part of the exhibition. Steff [Geissbuhler, then partner at the firm] came up with the name "Logomotion." The name stuck.  The next year, Logomotion won a prize from the Tokyo Type Director's Club and, by some miracle, the decision was made to send me—the intern—to Tokyo to receive the award and represent the company. This was a big step.
KRISTY TILLMAN, HEAD OF COMMUNICATIONS DESIGN AT SLACK
I don't think there was one. I am incredibly fortunate to have done an internship at a place like Converse, to have my first job be at Reebok, and then move onto places like Puma and Ideo, etc. I would definitely consider my career as a spectrum of learning and not hinged on any one single moment.
With that said, I won't say that things have always been easy—they have not. I have suffered financial setbacks, difficult work situations, and other hurdles, but I've always framed those things as a part the natural progression.
TOBIAS FRERE-JONES, FOUNDER AND DESIGN DIRECTOR OF FRERE-JONES TYPE
In 1994, Lisa Naftolin asked about a new text face for the AIGA Journal. I had an unfinished design from a few years before—a failed design, really—that I had just figured out how to fix. I corrected some letters, enough to spell out some limited text, and she agreed to make it part of the redesign that was already underway. I had a lot of catching up to do, but this seemed like an excellent chance to get my work in front of people.
ERIK CARTER, GRAPHIC DESIGNER & ART DIRECTOR
My career hasn't been a straight, upward exponential path. I've been able to work on my own for over a year now, but being independent still is packed with a set of challenges totally different from working at a corporate job. In many respects, it's more straining than a job because at the end of the day the buck stops at you, and isn't necessarily something a graphic designer should want to attain. Being on your own is a romantic idea, but working together with a group of like-minded peers can be far more rewarding.
Landing my first illustration in the New York Times while working for Paul Sahre, helping make a TV show with Richard Turley [at MTV], understanding the fundamentals of Lugubrion typography, doing work for the New Yorker and Google have all been major milestones—but I don't think any single one of them have rocketed me to some perceived platform of success. Recognition is only desired because I want "better work," I don't necessarily strive for a feature on a design blog or winning a design award. But those things do work as leverage because at a very basic level the only thing I want is to make the best work possible.