So in comparison, measures like flood insurance and risk assessment may not sound very sexy. But the Center for NYC Neighborhoods thinks they're among the most important.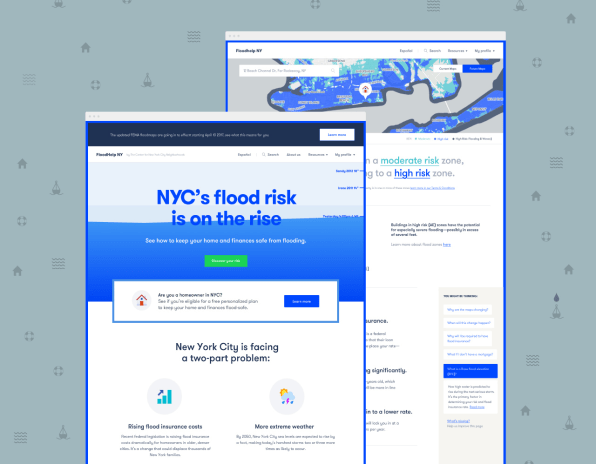 The nonprofit, which advocates for low-income and working-class homeowners, recently worked with Ideo to redesign FloodHelpNY–the group's web portal that demystifies flood insurance and flood risk and helps people bounce back financially after catastrophic storms–as well as stage initiatives to increase flood-risk awareness around the city.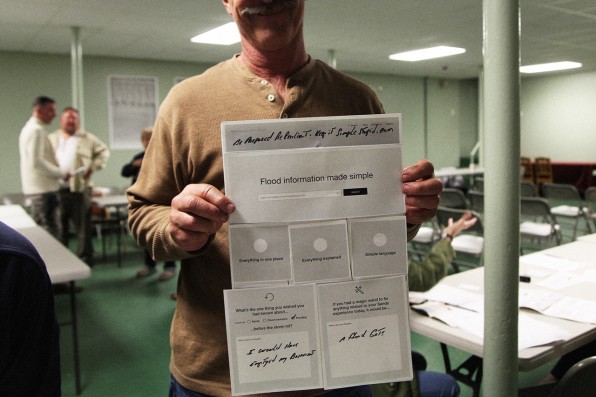 Homeownership is a major challenge in New York due to its aggressive real estate market. The Center was originally founded in 2008 to help people retain home ownership in neighborhoods hit hard by the mortgage crisis and subsequent predatory lending, like Canarsie and Far Rockaway. These same areas are also susceptible to flooding, and repairing the damage caused by a storm surge would be a severe financial burden to repair–enough so that some people could lose their homes.
In 2012, a series of events significantly impacted homeowners in these areas. Congress passed the Biggert-Waters Flood Insurance Reform Act causing insurance premiums to rise. FEMA redrew its flood plain maps, which added more at-risk areas (and more people who suddenly need flood insurance) and increased risk in properties already within the flood plain (which raised rates). And Hurricane Sandy hit.
Additionally, many relief funds–like FEMA emergency money and HUD Community Development Block Grants–required beneficiaries to have flood insurance already. All of these factors made flood insurance more expensive, which posed an additional financial burden for homeowners who might already be feeling the squeeze from the recession and the rising cost of living in the city.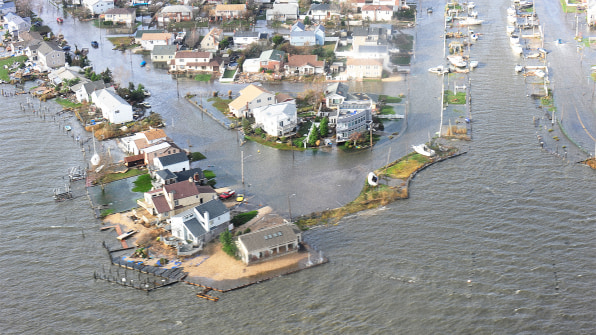 "The complexity of flood insurance is a multivariate thorn bush of an issue," Christie Peale, executive director of the Center for NYC Neighborhoods, says. "In terms of resiliency overall, educating people about what it means to be in the the flood plain is a really important part. Consumer preparedness and physical resiliency is part of how we can help engage individual families to be better prepared for the next storm–and we know there will be other storms."

The ultimate goal of FloodHelpNY is two-pronged: to create smarter insurance consumers, which involved making the website a one-stop shop for information, and also to create increase awareness about risk, which involved getting people to recognize that they're impacted in the first place.
Peale and her team enlisted Ideo to help them develop a portal that helps people understand that risk: how it can impact insurance rates, how to understand the details of insurance plans, and how to take advantage of benefits from the government, like free engineering consultations and certifications that can lower rates.
Ideo hosted one-on-one interviews and community workshops in neighborhoods affected by Sandy to learn more about what an information portal needed to embody and how it could communicate information most effectively. Some exercises involved testing different headlines and verbiage so that users would be engaged with the site.
"One thing we found is that messaging around resiliency is fear based," Peter Olson, creative technologist at Ideo and a member of the team that worked on FloodHelpNY, says. "Ready.gov focuses on, 'Holy crap, your house could get destroyed!' We found with this audience that this type of tactic was less effective at getting them engaged. We took a plainspoken and straightforward approach to presenting into. It's very 'New York'—here's where's what you heed to know; here's how this complicated thing affects you."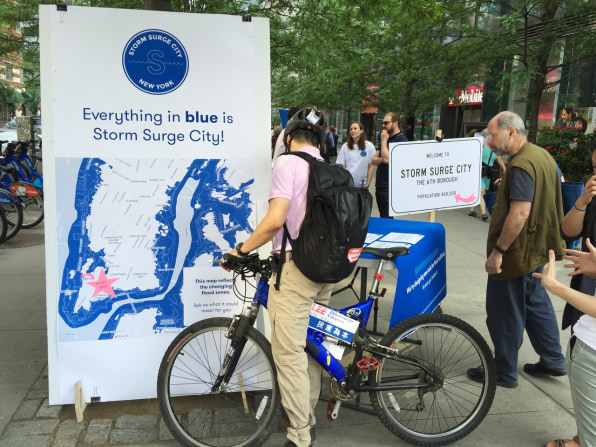 Meanwhile, to get more people to realize that flooding could affect them, Ideo built pop-up installations in neighborhoods that could see severe flooding. One strategy involved using VR to show them what the Sandy water line was like in the exact spot they were standing.
The team also staged interactive co-design exercises to get the community involved in building the type of website they wanted to use–a process that revealed what their most prevalent questions were, what type of information they wanted to receive, and what the overall experience on the website should be.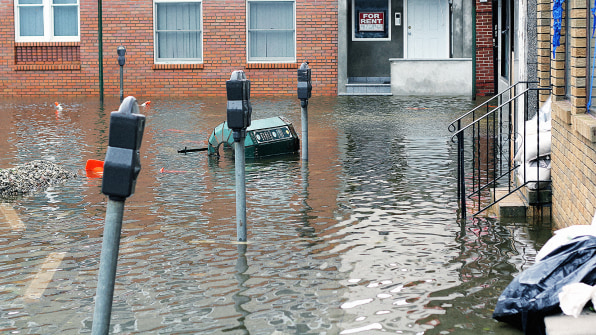 When people go to FloodHelpNY, the experience is oriented to the individual. They can get background information about how storms affect the community through first-person accounts of others' experiences and basic information about what resiliency is and how that might affect their home architecturally (i.e., moving mechanical systems to upper floors, elevating their homes). They can type their address into mappers that show them their flood risk or if they're eligible for free home resiliency audits, and get estimates for flood insurance rates using a calculator that leads them through a series of prompts. There's also a portal for apartment building owners, too.
"We wanted to make sure folks come back to the site and never disengage from the content," Peale says. "We're trying to create a place where people will come for new information because the flood insurance rate context keeps changing." For instance, she said, Congress is in the process of reauthorizing the National Flood Insurance Program this month, which could lead to higher premiums across the country. "It's a dynamic issue."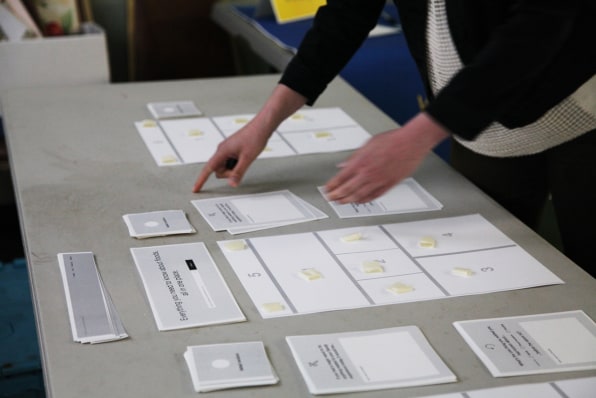 Olson thinks FloodHelpNY and the development process behind it has has broader implications, especially surrounding how organizations and policy makers address risk itself.
"A lot of the principles could be applied to challenging risk and resiliency problems in domains outside of the specific challenge of flooding," he says. "[It's taking] human-centered methods of talking to people, understanding the language by which they already contextualize risk, and using [those insights] to make risk more tangible and actionable so people who are not necessarily experts in that domain can understand it. We think that this type of design as a whole has a really great and powerful role to play in making cities and risk-prone areas more resilient, generally."
We're presently in an era of uncertainty. Climactic, economic, and political conditions are rapidly evolving, and all of this has ripple effects on our day-to-day lives. Because of this, many people who think they're risk-free might not be. As Olson suggests, human-centered design could help cities better understand and communicate these challenges in a way that doesn't instill the fear and panic that dominates messaging today–and overwhelm people who need to prepare.
Extreme weather is a given; how we deal with it is the variable.