Hillary Clinton wanted to be everything to everyone. Feminist. Economist. Educationist. Activist. Centrist. Despite the eventual slogan, "I'm with her," Clinton's campaign was never about one thing, but everything.
And this is why Arun Chaudhary, creative director of the Bernie Sanders campaign and partner at the Washington, D.C., firm Revolution Messaging, believes that Sanders had it right. He told us that even though Sanders ultimately lost to Clinton in the primaries, the Vermont senator's singular theme of taxing the 1% gained the groundswell traction that, some believe, would have beaten Donald Trump.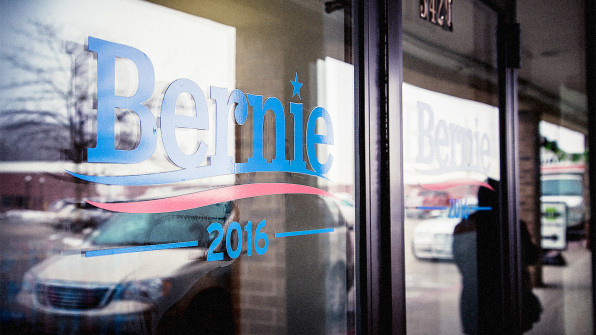 "The main thing on Bernie Sanders 2016 that will be influential on all campaigns that come after it is the acceptance that your message can actually be at the heart of everything you do," says Chaudhary. "Understand what the message is, make that into a narrative, and then imbue every single piece of content we make with that. Whether that's an email, whether that's a graphic, whether that's a video."
By the end of the Sanders campaign, his 1% rant was one that any supporter or critic could have recited by heart. And while it was predictable, even tired at times, it was also reliable. As a result? To fans, Sanders felt like he stood for something, not everything. Let that be a lesson to democrats running in 2020.