It's Friday night, and you've got a hot date with your Tinder app. You can swipe to your heart's content, assessing each profile for a few seconds before making a snap judgment and moving on to the next one.
For some, this is an easy way to meet a future mate–or your next hookup. For others, it's ushering in the dating apocalypse. And for artists, it's become a profound subject matter, a way to explore themes of privacy, social media performance, and identity in a visual way. But their efforts are not without controversy.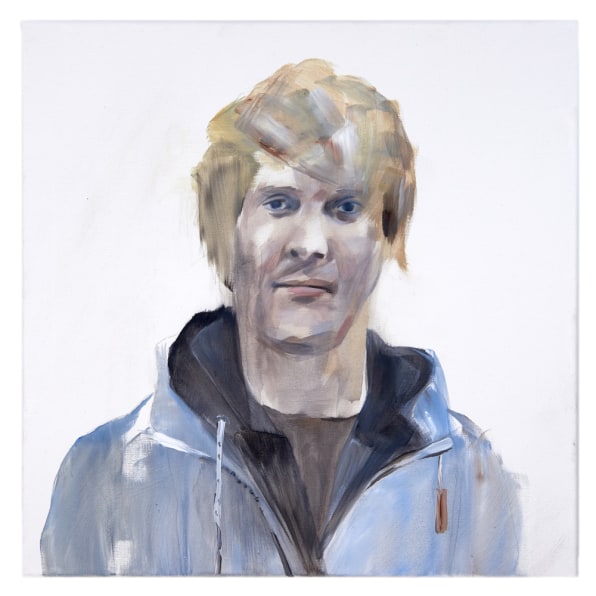 In one project called Tinder Project, the Berlin-based artist Ji-yeon Kim is working on painting 100 portraits of strangers she's come across while swiping. Kim, who moved to Germany from Seoul, Korea, to pursue art full-time, didn't know anyone when she first arrived in Berlin. She turned to dating apps like Tinder and OkCupid to make friends and get a date. But as she swiped through the apps, Kim was struck by the portraits of people.
"I think all of the photos on Tinder looked quite active or happy but inside I think they had a different feeling," Kim says. Despite this appearance of happiness, Kim believes that many people on Tinder are looking for a match because they're lonely–a sentiment that seems deeply influenced by her own experience moving to a foreign city.
Her portrait series takes real Tinder users as inspiration–some quite literally, where she's copied an image to the point that the person can recognize him or herself, and others where she's combined aspects of different source images or exaggerated an original photo to create what she believes is a truer portrait. The resulting paintings, done in acrylic on canvas and titled with the person's first name and age just like how they appeared in the Tinder app, are a mournful look at a generation seemingly detached from intimacy.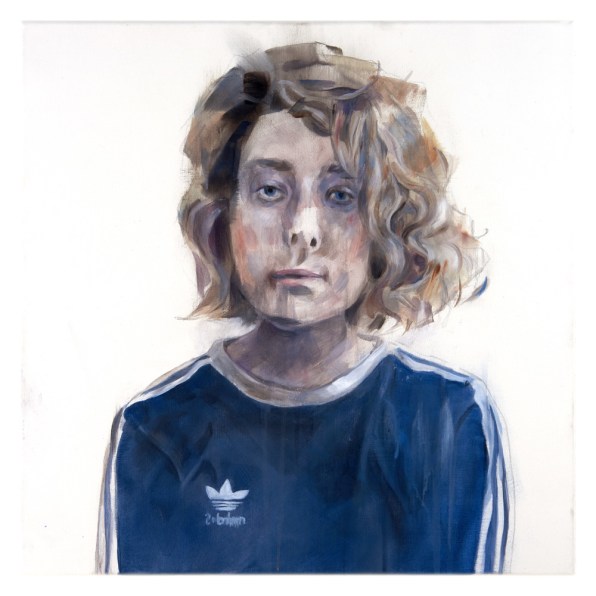 But Kim didn't ask for permission to use the photographs, and when she held a gallery show of the first 50 portraits at a Berlin bar, three of the people she'd painted recognize themselves and contacted her. Two were surprised but accepting of her work; one was very upset and asked her to remove his portrait, which she did after he explained that the portrait was hurtful to him.
Kim has no plans to ask permission for the second half of the series, even though she had several requests from people who wanted their own Tinder portraits. "Maybe if I used Tinder in a different way," she says, like if she were to use it to make fun of people. "I just show their beauty."
But Kim's portraits assume that young people on the app must be lonely and looking for love. And while she believes this pervasive loneliness is a generational problem, she herself admits to meeting quite a few interesting people–including her boyfriend–through online dating. It's understandable why her unwitting subjects wouldn't want to be transformed into examples that reinforce Kim's perspective.
The Belgium-based artist Dries Depoorter also hurt some feelings with his 2015 project Tinder In. The project, in which Depoorter simply placed people's Tinder profile pictures side by side with their LinkedIn profile pictures, is a commentary on the personas we craft on social media, and in general. After all, you don't wear the same clothes to an interview that you would on a first date.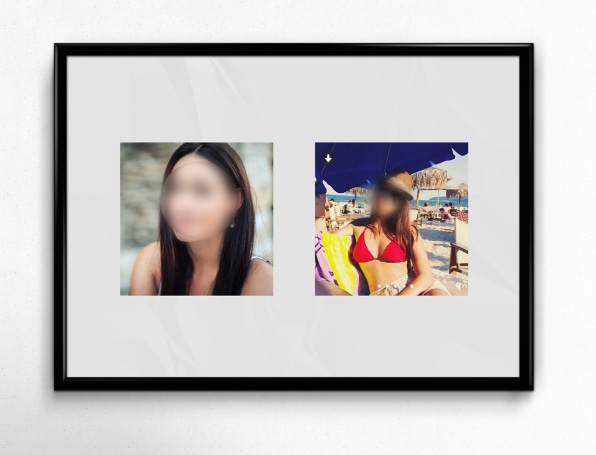 But unlike Kim, who painted portraits based on people's photographs without their knowledge, Depoorter published people's actual photographs without their permission–all without knowing their last names. Since many people link to their Instagram accounts on Tinder, Depoorter was able to find full names, and from there, it was a quick Google search to dig up a person's LinkedIn profile. It was so easy, in fact, that Depoorter began the project in the morning and had 10 pairings by the end of the day.
One anonymous woman whose bikini shot Tinder picture was put next to her more professional LinkedIn headshot wasn't so happy. As Co.Design formerly published, she responded by saying: "My rational side knows I don't own anything I post online, and yet I feel a sense of theft and loss…I just find that the artist is somehow cheating the viewer of a complete vision of a person."
Depoorter had several similar complaints, and he ended up taking down the woman's photo and multiple other pairings and blurring out the other faces in the remaining photos in the project. "Someone discovered those and was super mad," he says but affirms he never went to court over it. 
Not everyone who makes art from Tinder faces the wrath of their no-longer-anonymous subjects. The artist Audrey Jones's Tinder Diaries is a series of comics that document how women experience the app. A group show in Los Angeles used Tinder and online dating as its thematic glue. The artist Phoebe Boswell similarly drew portraits based on the Tinder photos of men she encountered on the dating app during a residency in Gothenburg, Sweden, to explore the racism and segregation in the city.
But because they do use recognizable images of people sourced from the dating app, both Kim's and Depoorter's projects are reminders of just how intimate and personal an image of you is. Whether it's a photograph or an illustration, many identifiable images float around, "pseudo-publicly" as Depoorter says, in the internet ether.
Still, they're artists, and despite not asking for permission, their ultimate aim is to make people think about the psychology and privacy implications of online dating–and maybe sell a few paintings while they're at it. But those same images are also in the hands of companies like Tinder and Facebook, which are profiting off the sharing of personal images. And in that case, you've already given your permission.