With product names like Lautner, Ponti, and Kahn, it comes at no surprise that the outerwear brand The Arrivals mines the architecture world for inspiration. But that approach is no gimmick. To Jeffrey Johnson, the company's creative director, the qualities that make a building good are one and the same with a good garment.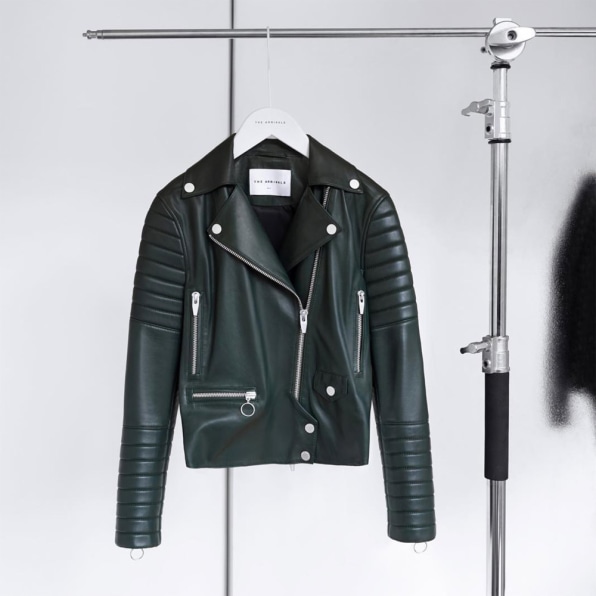 "Good design isn't always just solving a purely functional need or problem," he tells Co.Design. "It's about creating an element of magic and surprise. There's a tension between function and emotion."
Formerly an architect at the prestigious Dutch firm UN Studio, Johnson co-founded the Arrivals with entrepreneur Kal Vepuri in 2014. The company focuses on modernizing classic outerwear archetypes through the lens of modern architecture in style, functionality, and design approach.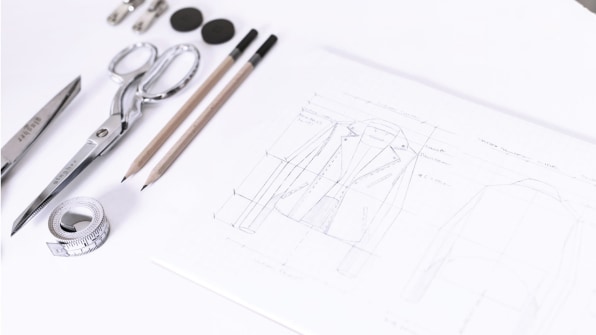 When the brand designs a piece, it's really thinking in modern architectural terms: letting materials take the spotlight, offering as much function and utility as needed, and making modular pieces. Johnson often looks to the work of Swiss architects Herzog & de Meuron to inform what he and his team creates. "I'm drawn to their idea of challenging material typologies and figuring out how you can communicate traditional vernaculars and building materials in a new way."

Here's how they reinvented four classic jacket silhouettes.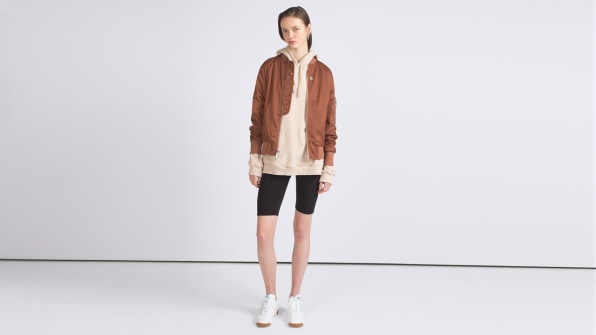 The Bomber
Herzog & de Meuron's Schaudepot building on the Vitra Museum campus–a minimalist, windowless gabled brick structure in which a black, steel door–inspired a rust-red bomber jacket in the brand's 3.2 collection. The designers placed hardware–like zippers and grommets–in a such a way that they stand out against the rest of the coat; there's virtually no other detailing.

"There's nothing that crazy about the building, except the architects refine and refine and refine," Johnson says. "There are no windows, just a small puncture. That respect for the material is something we translate."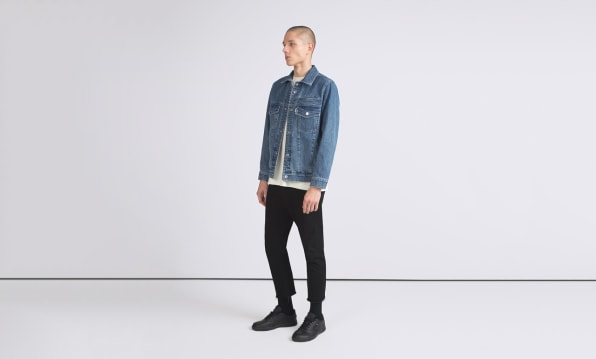 The Denim Trucker
The theme of refining an idea–a common architectural approach is also found in a denim jacket the Arrivals designed. Since jean jackets are a very classic piece, Johnson and his team took a light hand to improving the design. Their challenge? Make it work better for their target customer: design-oriented people living in cities.
The Arrivals retained the silhouette but opted to use snaps instead of tack buttons since they're easier to open and close one-handed–a useful detail for bikers. They also sourced their denim from a mill in North Carolina and manufactured the product in New York–30% of their line is made in the USA–staying true to the jacket's roots as an American invention.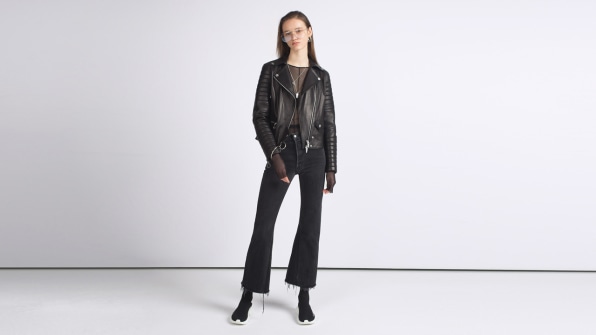 The Leather Jacket
Johnson frames The Arrivals' products as HVAC systems (meaning heating, ventilation, and cooling systems) for people. "We think of the human body as a machine and [our jackets] have these functional details that help keep you at homeostasis in your urban environment," he says. This metaphor also influences materiality and design.
A common challenge with leather jackets is balancing style with performance. "Something like the leather jacket, it's more about an identity statement than a really functional piece," Johnson explains. "It's how can we take something that's rooted in an irreverent identity of 'cool' and add value." To the Arrivals, that meant making it all-weather. They worked with 3M to create waterproof suede and shearling. They also collaborated with an Italian tannery to create a proprietary rubberized leather, which sheds water. Additionally, they created a zip-in lining for extra insulation when the temperature dips. The result? A coat jacket that can be worn year round.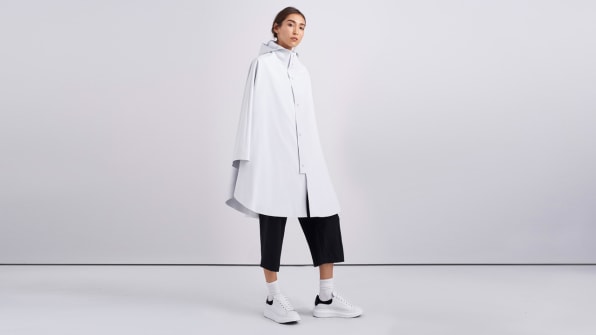 The Rain Poncho
The Arrivals prefers to do everything in-house: design, marketing and communications, web development, and business development. But for a limited-edition poncho, they worked with the New York-based architecture firm Snarkitecture.
They found a Swiss performance textile manufacturer that made a breathable, Teflon-coated waterproof fabric and thought it was so special that they wanted it to be the jacket's statement. The poncho is completely void of ornamentation on the outside, but inside there's a fleet of laser-cut pockets sized for Metrocards, pens, a lighter, a wallet, and earbuds. The brand heat-sealed the seams to make the jacket completely waterproof.
"We're rooted in the requirement of function and the challenge of form," Johnson says. "Our jackets have to keep you warm or dry, but they also have to give you goosebumps. That spectrum is where we always find excitement."
Save