Over the last five years, a new generation of home brands has hit the market, including Snowe, Brooklinen, and Parachute. These brands sell well-made towels, sheets, and other accessories at more affordable prices, thanks to a direct-to-consumer, digitally first approach. But while they started out as niche brands primarily targeting urban millennials, there's some evidence that they may soon start stealing market share from chains like Bed, Bath & Beyond, the home section of Nordstrom, and high-end bedlinen brands like Frette.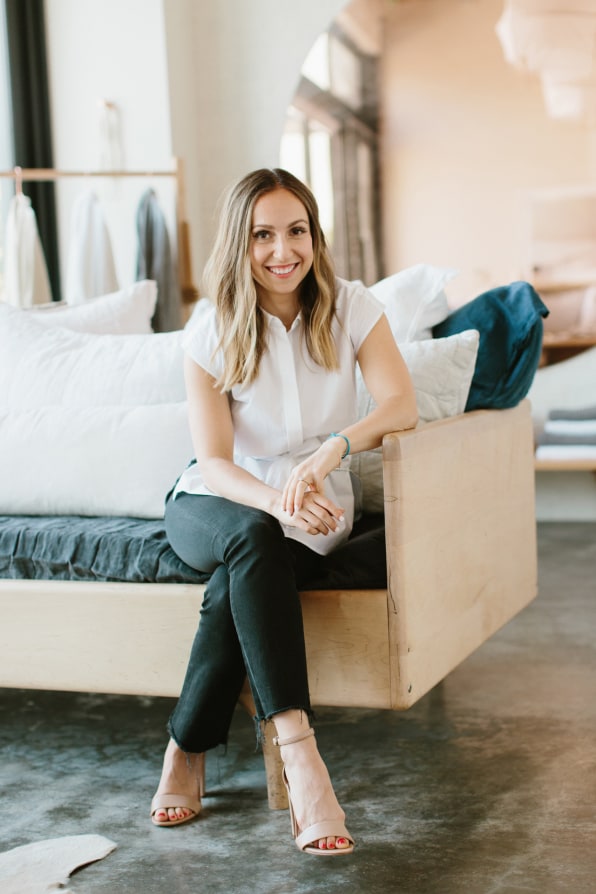 Today, Parachute, which was founded by a millennial, Ariel Kaye, in 2014, just landed $30 million in Series C funding, led by H.I.G. Growth Partners, with participation from Upfront Ventures and JAWS Ventures, among others. Kaye says the money will be used to open stores, create products in new categories, and invest in marketing, tech, and supply-chain improvements.
Parachute has grown 400% year-over-year on average since it launched. It sells an assortment of home textiles that are sourced in Italy and have a relaxed, gender-neutral aesthetic. It launched with sheets–notably rumpled linen sheets–but has now expanded into other categories, including baby, bath, table linens, and home decor.
While the brand launched online and still makes the majority of its sales through its website, Kaye has been keen to open stores where customers can sample products and have a fun, immersive experience with the brand. Parachute now has three stores in Venice Beach, Portland, and New York, but this round of funding will be used to accelerate the brand's retail presence, with 20 stores set to open in the next two years.
All of this shows that direct-to-consumer startups are revving up to replace dusty heritage brands in the American retail landscape.