Taft may be the most successful direct-to-consumer men's shoe brand you've never heard of. The brand, launched by a husband-and-wife team from Utah, creates twists on classic men's shoes, like oxfords made of interesting materials, wools mixed with leathers, and boots with woven designs. While most startups play it safe with their first collections, Taft cofounder Kory Stevens believes the key to the brand's success has been to stand out. "My thinking was, if we don't create designs that really pop online, we're just going to fade into oblivion," he tells me. "The strategy worked. A certain type of customer really gravitated to this look, and it started spreading virally."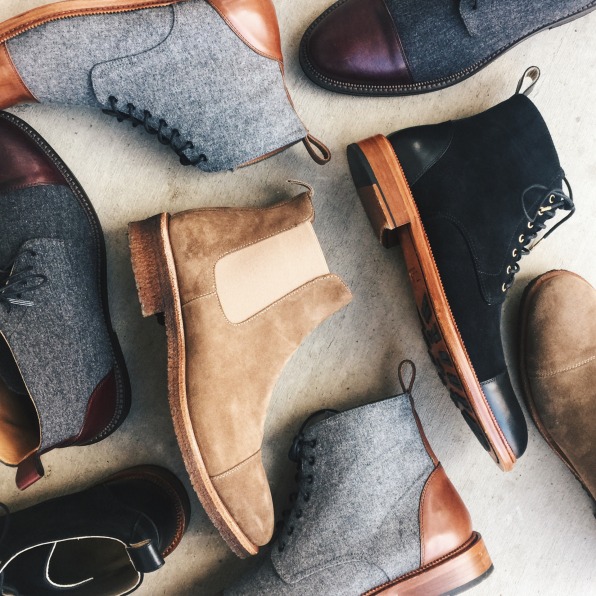 The brand has grown exponentially since it launched, selling over 75,000 pairs of shoes in just the first two years. Celebrities have gravitated toward it, too. Stevens says he started noticing big names placing orders on his site, including The Rock, Tim McGraw, and Josh Brolin. NBA stars have been among the brand's customers, including Dwayne Wade, Andre Iguadala, and James Harden. In fact, Wade and Iguodala have been such big fans that they just contributed to a $5 million round in seed funding, alongside institutional investors like Kickstart Seed Fund, Fifth Wall Ventures, M3 Ventures, and Peterson Partners.
The brand makes all of its shoes in artisanal workshops in Spain and Portugal, then sells the shoes exclusively on the Taft website, thereby cutting out middlemen markups. The shoes go for between $235 and $349, which is less than similar luxury brands that operate out of the same factories. While the brand has grown organically, Stevens will use this new influx of cash to further expand Taft's reach, hoping to replicate the success of other direct-to-consumer brands like Everlane and Glossier.