The U.S. Supreme Court ruled today that states and local governments are able to collect sales taxes from online retailers that aren't charging them. This decision overturned a 1992 ruling, which allowed these platforms to use the internet as a tax-free haven. Now governments will be able to collect billions of dollars in local sales tax.
The market isn't thrilled about this decision. Amazon stock is down over 1.2%. Other retailers–including Etsy, eBay, and Wayfair–are also seeing huge stock dips. Etsy and Wayfair are down over 5% (Wayfair initially dipped by nearly 10% but has inched up a bit); eBay has dropped by nearly 2%. Investors in the online retail sector must be fearing a backlash from customers who will now be forced to pay more for their online goods.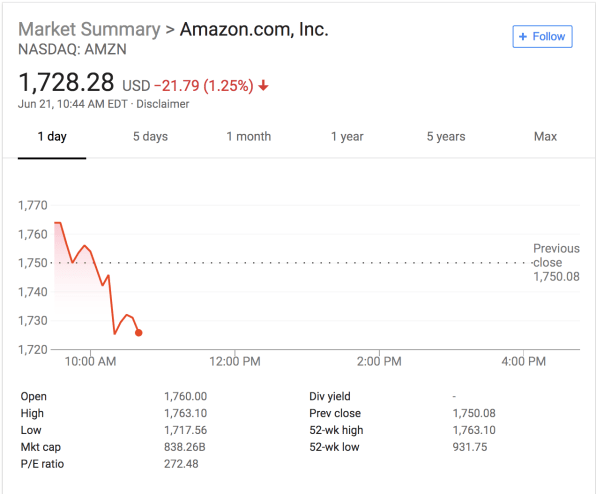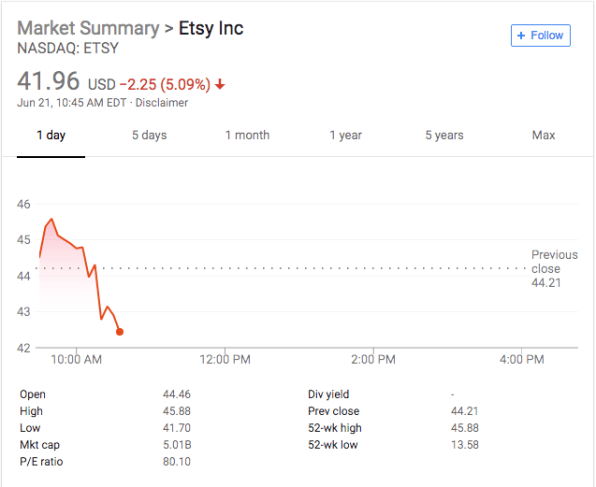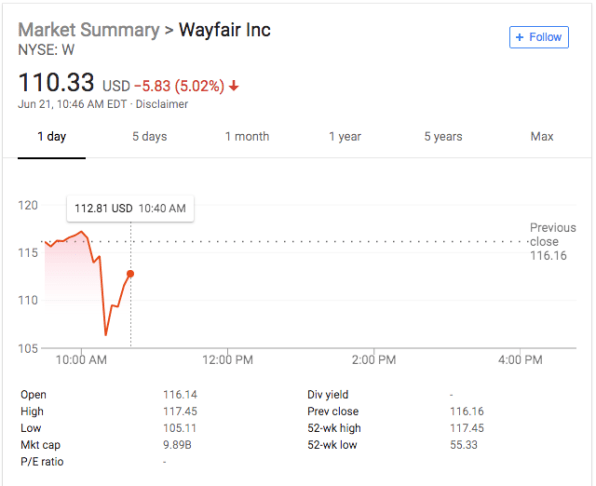 As Bloomberg notes, this ruling impacts merchants like Wayfair and Overstock.com. It also impacts Amazon, but only for the goods it sells from third-party merchants. Amazon already taxes items from its own warehouses. Still, nearly half of Amazon's sales are through these other merchants, which could surely impact business.