Employers who labor over their carefully crafted job posting explaining their mission and company culture, should be aware of a simple fact: Job seekers are skimming the listing and homing in on one thing immediately: salary range.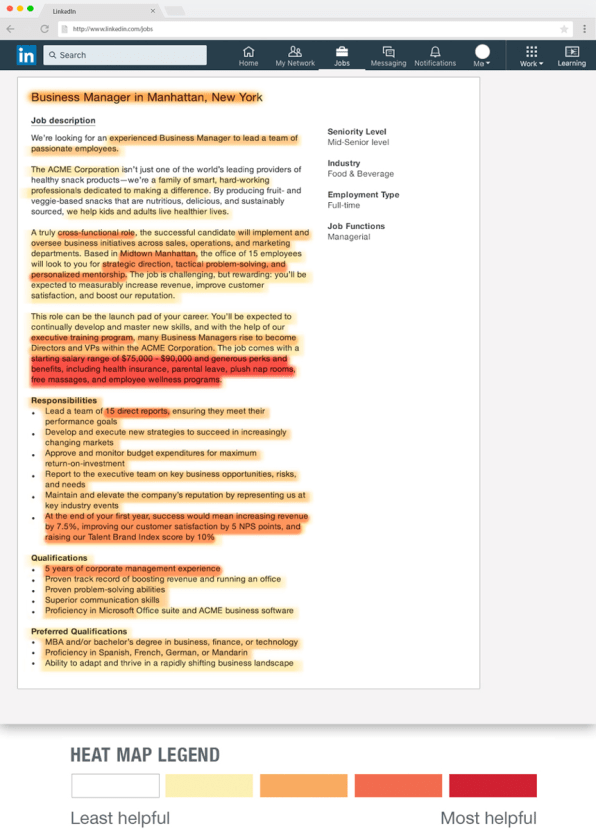 A new report from LinkedIn generated a heat map of what candidates eyes are drawn to immediately in a job posting and it's the bit about pay and benefits. It's not hard to see why. A salary and/or benefits package that doesn't bump them to the next level is likely to get a swipe left.
Almost as crucial are title, location, and responsibilities, including how many people the candidate would have to manage as well as what performance metrics they'd need to hit.
This may not be breaking news to anyone looking for work, but it bears repeating for employers in a tight labor market. Money talks and your weird job titles just might make the best talent slip through your selection process.