When Mark Zuckerberg went to Washington, D.C., in April to explain how Facebook was responding to the Cambridge Analytica scandal, he appeared before dozens of Senators and U.S. Representatives who collectively postured as if they were intending to punish the company.
But as anyone who watched some of the more than 10 hours of Zuck's testimony will remember, there didn't seem to be even the least cohesion in the stern messages delivered by the legislators, with many coming across much more interested in promoting their own personal political agendas than with solving any of the privacy issues raised by the scandal.
That, plus a general lack of interest in Washington in passing real legislation of any kind these days, is why the odds of any kind of meaningful regulation of Facebook or other Internet companies in the next few years is slim at best, according to experts who spoke to Fast Company. In the meantime, the company's stock just soared past $200 per share, an all-time high since going public back in 2012.
"There's not much movement in Congress now," says Siva Vaidhyanathan, a professor of modern media studies at the University of Virginia, "not much interest in doing anything serious about Facebook . . . Congress will not move anything forward until 2021, and realistically, [Facebook knows] that the Trump Administration is in no position to study anything deeply or to limit the power of Facebook. [President] Trump got elected through Facebook; the last thing he wants to do is regulate" it.
While Zuckerberg's company publicly supports the Honest Ads Act–which aims to bring many of the transparency provisions that govern political ads on TV and the radio to Internet political advertising–and has already adopted some of the bill's provisions, few hold out much hope of that legislation becoming law any time soon.
"There never was any sort of [legislative] consensus on what to do," says Vaidhyanathan. "Zuckerberg's testimony illustrated his own inability to grasp the fact that his company's scale and ambition invited all of these problems, and so what we saw was a legislative body trying to make sense of a really complicated and messy set of problems. And so it's not surprising that there's no consensus in either house of Congress."
Surviving a whirlwind
For Facebook, the last few months have obviously been a whirlwind. The company, of course, had struggled to explain in 2017 how its ads platform had been abused during 2016 by Russians intent on impacting our presidential election. That spawned the Honest Ads Act, sponsored by Democratic Senators Amy Klobuchar and Mark Warner and Republican John McCain. But in spite of deep anger over the Russian ads imbroglio, few believed there was much chance of meaningful regulation.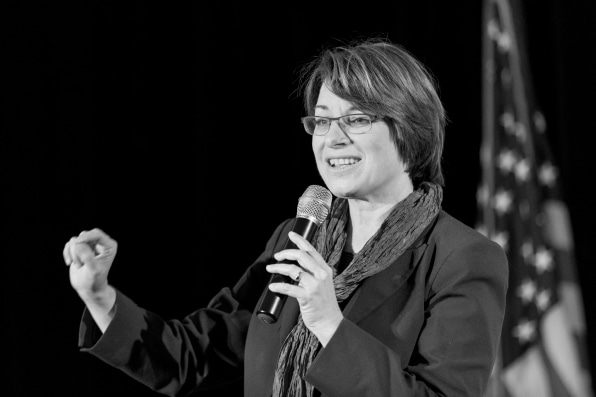 Then came the Cambridge Analytica disaster, in which it was discovered that 87 million Facebook users' personal information had been sold by a researcher to a political firm that may have used the data to influence the 2016 election. Anger at Facebook was at an all-time high, the #DeleteFacebook movement took flight, and the company's stock plummeted, shedding tens of billions of dollars in market capitalization in just days. When Zuckerberg agreed to testify before Congress, many believed that legislative enmity towards Facebook would soon result in some kind of actual new regulation that could force the company to be a more responsible corporate citizen and take better care of users' information.
Such quaint times.
On Wednesday, Facebook's stock hit an all-time high above $200, well above its pre-Cambridge Analytica price of $185, let alone its post-CA trough of about $152. While investors may have been spooked in the weeks after that scandal broke, when it seemed like every day brought new bad news for Facebook, the stock's substantial rebound shows that business results will always trump headlines. Facebook's "growth is still strong around the world, and so is revenue, says Vaidhyanathan, "and every day Facebook matters more and more to more people around the world. To investors, that's what matters. Having a few bad headlines about Facebook contributing to . . . the end of democracy is not going to matter [long-term] to investors."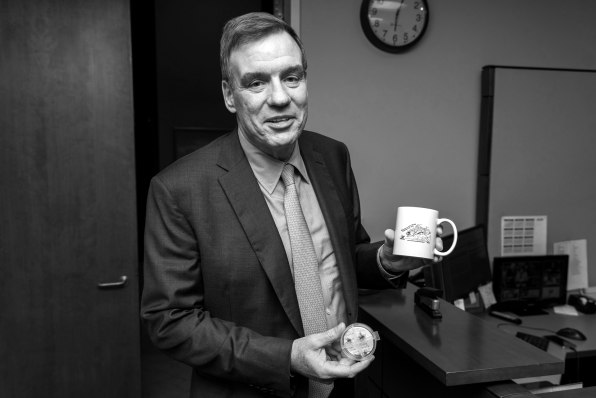 Some of those behind the Honest Ads Act are staying optimistic about the bill's long-term prospects, noting that both Facebook and Twitter have adopted many of its provisions, particularly around transparency on who's behind political ads. As well, there's some optimism because of increased awareness among members of Congress about the complex issues surrounding privacy, data storage and usage, and other issues that have come up with Facebook in recent months. But there's been little movement forward for the legislation, and hope for passage in the before this fall's midterms is in short supply.
Asked for comment by Fast Company, a Facebook spokesperson reiterated the company's support for the Honest Ads Act.
Maybe some new regulations in 2021 or 2022?
There are plenty of reasons to be discouraged about any legislation's short-term prospects, says Dave Karpf, an associate professor at George Washington University School of Media and Public Affairs. The biggest is what he sees as a total lack of interest in Washington these days to regulate anything. Rather, Karpf says, Congress and the White House are much more focused on stripping government of regulatory capacity. And now that the weeks of headlines about Cambridge Analytica have passed, there's even less chance of legislation.
Vaidhyanathan agrees, and says that confronting Facebook's data-privacy missteps will take years of study and intense policy analysis in a variety of areas. "You would have to have Congressional committees dig deeply into areas like privacy, surveillance, antitrust, intellectual property, and artificial intelligence," Vaidhyanathan says, "and that sort of study will take years, and a tremendous amount of expertise. And so, basically, Washington has only started asking the right questions."
That's why Karpf is more optimistic about some kind of new regulation in what he says is the "medium term:" 2021 or 2022, if there's a new presidential administration and the Democrats control one or both houses of Congress.
In part, that's because although the headlines about Facebook scandals have waned, there has been some lasting brand damage, he argues, and there's likely to be a great deal of scrutiny by journalists and regulators towards the company going forward. If it stumbles again, some will be quick to leap into action. "Medium term, I think [Facebook is] nervous," Karpf says, "and they are right to be nervous, because this brand damage, plus time, means that whatever the next scandal is becomes part of a broader narrative."
He thinks that if legislation passes in a few years, it will likely impose limits on how data is stored, re-packaged, and rules that companies like Facebook would likely hate, but which wouldn't substantially impact their bottom line.
Karpf suggests big Internet companies will stay nervous over the next few years, and may continue to take steps like voluntarily adopting provisions of new legislation, such as Facebook and Twitter did with the Honest Ads Act. And staying on their toes is a good thing because it keeps them more honest. "So long as they're nervous," Karpf says, "I'm happy."