Former Trump campaign chairman Paul Manafort was sent to jail by a federal judge Friday after facing new allegations of witness tampering while he was out on bail and under house arrest.
Manafort and a colleague are said to have used the Facebook-owned encrypted messaging app WhatsApp to communicate with possible witnesses, though Politico reports Manafort's lawyers downplayed the secrecy of the ultra-popular chat software.
Federal prosecutor Greg Andres also alleged in court that Manafort used a practice called "foldering" to secretly exchange emails. In essence, that means that Manafort and others would create, edit, and later delete email messages in the draft folder of a shared email account, letting others read them without actually ever hitting send in an effort to minimize their paper trail.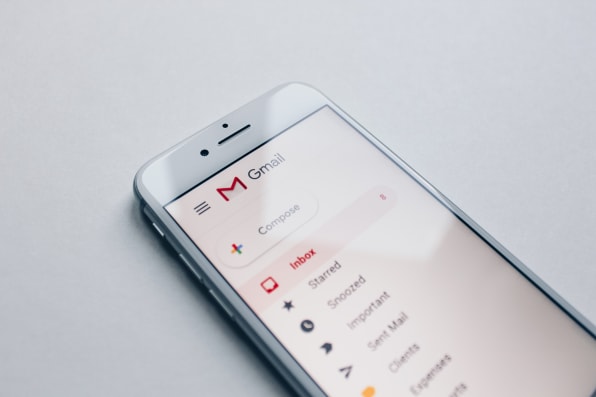 He's not the first high-profile person to be accused of using the technique to hide communications: Former CIA director David Petraeus allegedly used Gmail drafts to secretly communicate with his lover and biographer Paula Broadwell, The Washington Post reported in 2012. He would later plead guilty to a misdemeanor charge related to sharing notebooks of classified material with Broadwell.
At the time, the Post said al-Qaeda operatives had been said to use the technique at least as early as 2005. A 2009 Council on Foreign Relations report on terrorists and the internet also describes the practice, referring to it as a digital form of "dead dropping." It's allegedly also been used by drug cartels, according to Business Insider. The trick was also featured in the 2008 Don Cheadle spy movie Traitor.
The bottom line, as The New York Times reported in 2012, is that while the technique might be effective in some limited scenarios, like hiding emails with a secret paramour from a suspicious spouse, it's not likely to keep government investigators armed with warrants at bay.
One possible advantage is that the draft emails are unlikely to pass unencrypted through third-party servers or cables that agencies like the National Security Agency could tap. But if those drafts are accessible to multiple people on different computers, they're still stored on some server in the cloud, and that cloud provider can be compelled to turn them over to authorities.