Many Apple Maps users found the search functions in the app were completely useless today, as Apple servers supporting the service apparently suffered a major outage starting around 11 a.m. ET. Apple has now acknowledged the problem and says it's working hard to get the service restored.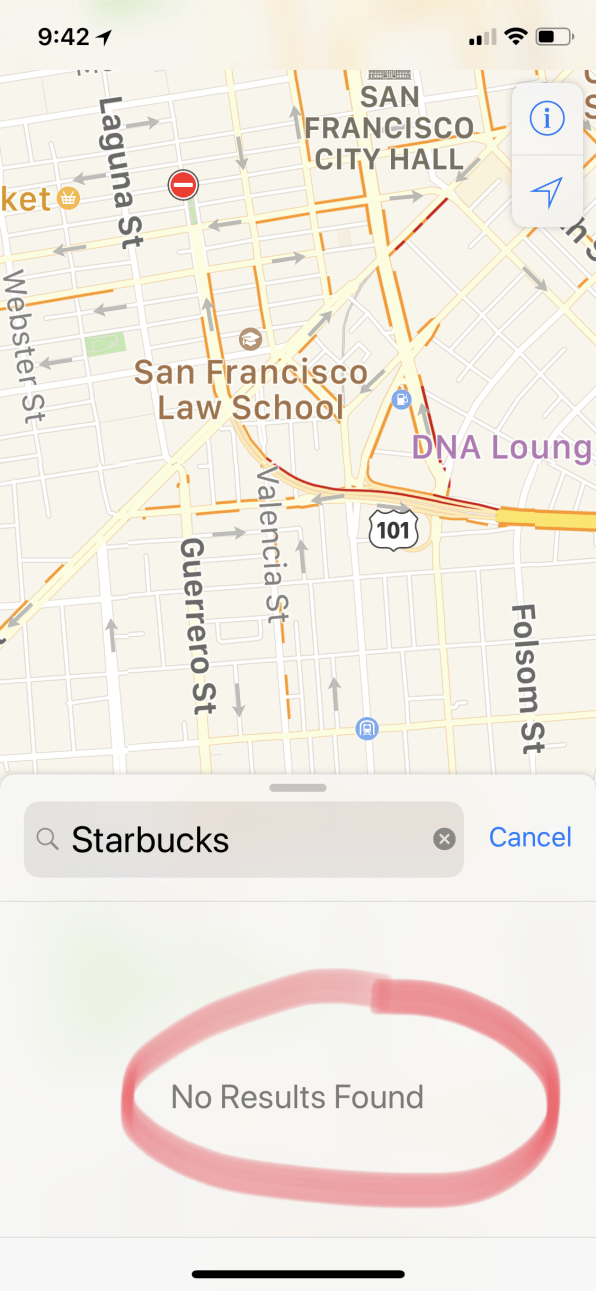 Searching for locations comes up zilch, and the app can't seem to find directions to a chosen address. The problem affects versions of the app for iPhone, iPad, Apple Watch, and Mac.
Apple confirmed the problem in a tweet.
Thank you. We're investigating and will update our System Status page as more info becomes available: https://t.co/9PfvRO9yME

— Apple Support (@AppleSupport) June 15, 2018