The average American woman wears a size 34E bra, but they and their full-figured sisters still find it hard to find the right fit.
Just look at the biggest players on the market. Victoria's Secret, which is still the leading underwear brand in the U.S., only offers 36 bra sizes, and most are in the smaller category. (This is obvious from the brand's imagery, which features skinny women with small busts.) Aerie, a brand that touts inclusivity, only sells 31 sizes, while Calvin Klein has just  26—and both only offer small amounts in cup size D and E.
ThirdLove, a five-year-old premium bra brand founded by ex-Googler Heidi Zak, is working to change that frustrating reality. She tells Fast Company that today it is adding  24 new sizes, bringing the total it sells to 70. Over the course of the last year, ThirdLove has been sharing the possibility of this extended size range with customers on its website and newsletter, which has generated a whopping wait list of 1.3 million women.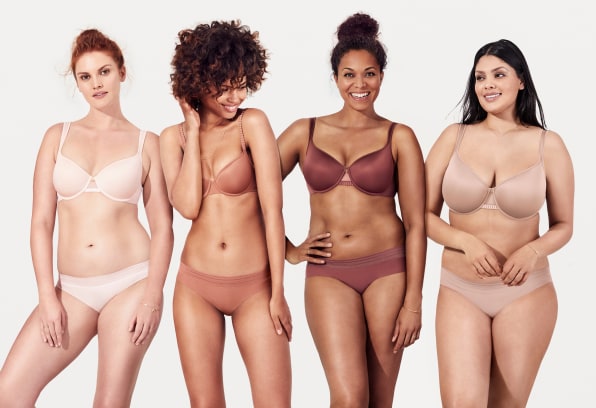 "From our research, it's clear that there's an incredible demand for larger bras, but many brands have chosen not to bother with women with larger bodies," says Zak.
There are many reasons the lingerie industry has been slow to respond to demand, Zak says. American women's bodies have grown steadily over the last five decades; in the '60s, the average bra size was a 34B. So it's possible that the manufacturing infrastructure of many legacy brands is stuck in the past. It's also more labor intensive to create larger-sized bras that fit comfortably. Brands need to use more fabric and padding and invest in different hardware and hooks so that the bras provide the adequate amount of support.
---
Related: ThirdLove spent a year designing a bra you can sleep in
---
It's possible that there is also deeper bias against larger women in the lingerie industry, much like there is in the fashion industry. Even though 68% of American women are size 14 and over, many brands don't offer plus-size versions of their garments, although this is slowly beginning to change. When I've spoken to industry insiders, they've pointed out that this is partly because brands don't see plus-size women's bodies as beautiful or fashionable, so they deliberately choose not to cater to them.
Zak vigorously disagrees. When she first launched the brand, she was focused on creating a supportive, well-fitting bra, but because the startup had limited resources, she could only create a narrow size range. "I kept hearing from family members and customers who had seen an ad for the brand or knew someone who had found a ThirdLove bra that they loved," Zak says. "But because they were a larger size, we had nothing to offer them. It really sucked: As an entrepreneur, I felt like I was failing them."
ThirdLove is known for its "Fit Finder" questionnaire on the website, which gathers information from women about what they are looking for in a bra. It helps the customer find the best bra for them from ThirdLove's selection, but more importantly, it helps the company build a repository of data that will help it figure out what products to make or how to tweak existing products. More than 10 million women have now filled out the questionnaire, which has resulted in 400 million data points. One important thing that ThirdLove found in this data is that a significant proportion of women cannot find a bra on the market that is both large and comfortable enough for them.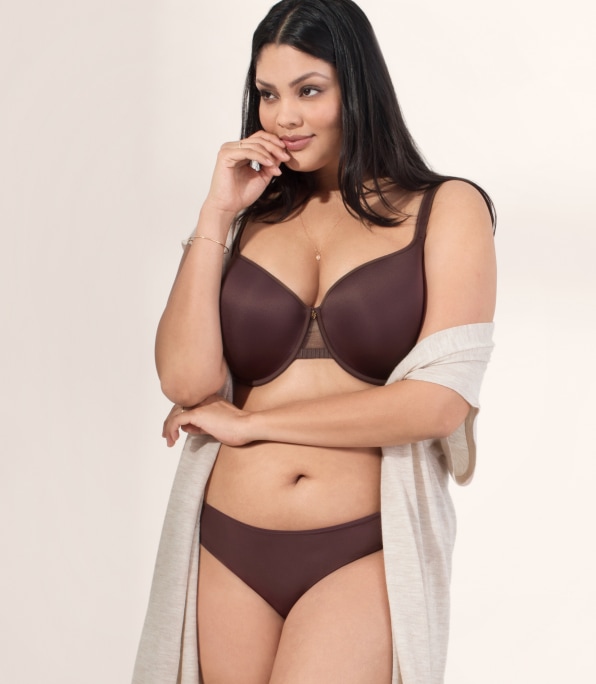 Zak says her company is now big enough to tackle this challenge. Since the brand launched in 2013, it has grown steadily and employs more than 250 workers Last year, it landed another round of funding, bringing its total to $30 million. With this new investment, the brand began beta testing larger sizes in its  most popular style, the classic full coverage bra. The brand had created a small run of these sizes, primarily to gather feedback, and they sold out in eight days. This convinced Zak that it was time to roll these bras out, bringing us to today's expansion to 70 sizes.
Even though the larger sizes cost 45% more to produce, Zak is committed to keeping the price the same across the entire range, so all classic full coverage bras cost $68, which is on par with other premium brands on the market. The bras will come in black, twilight, and the brand's five "Naked" shades, which are designed to match a wide range of skin tones. "If you put a 34B and a 40H next to one another, they look exactly the same, with one proportionally bigger than the other," she says.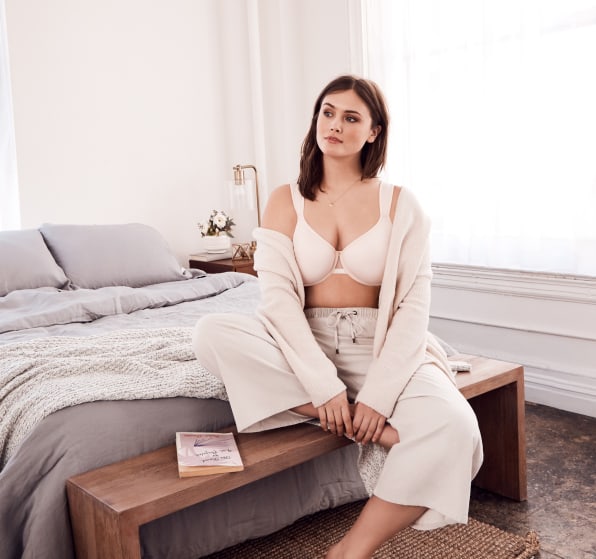 Importantly, Zak has refused to assign the label "plus-size" to these new larger sizes. There's not going to be a separate dropdown menu for larger sizes, either. Instead, women of all sizes will be able to search for products in  the same way.
And unlike other brands that only show skinny models on their website, ThirdLove will include models wearing the larger sizes, so customers can see what the bras look like on them.
"I don't want women to feel excluded or different because of their size," she says.