Meet TomboyX, an underwear brand that doesn't push a rigid vision of masculinity or femininity on you. For decades, the underwear space has marketed products by emphasizing how they will enhance a woman's sexiness or a man's masculinity. Fran Dunaway and Naomi Gonzalez, the founders of TomboyX couldn't find a brand that really spoke to them–so they created one. Their website offers unisex underwear of all sizes, allowing men to purchase traditionally feminine styles like bikinis, and women to buy traditionally masculine styles like boxers.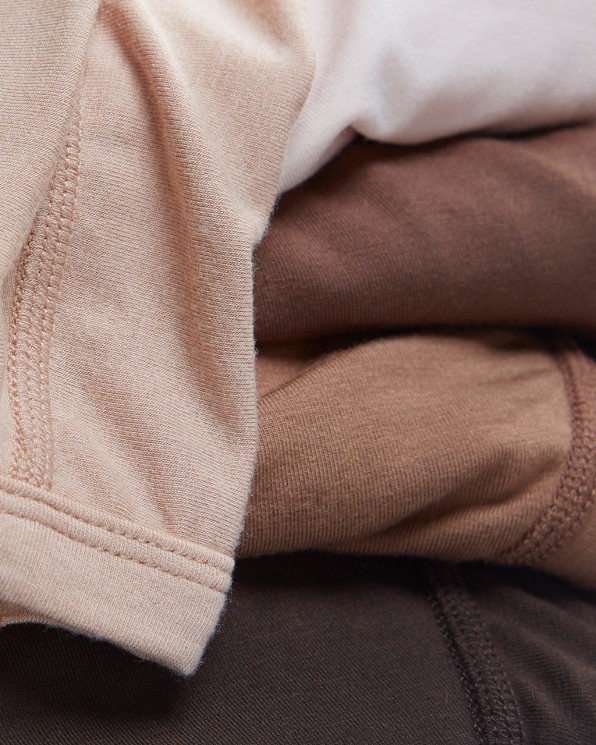 Apparently, there's been a lot of demand for a brand like this because over the last five years the brand has grown largely because customers have been searching for gender neutral undies. It's grown between 100% and 200% since it launched in 2013. Customers may also be drawn to the brand's feminist values. All of TomboyX's employees are women, and each of the five factories that TomboyX works with are female-owned.
This kind of growth is notable particularly because Victoria's Secret–once the dominant lingerie brand in America–has been on a downward spiral since 2016. There are many reasons for this decline, including the fact that the brand has invested heavily in brick and mortar stores in malls, which have been slowly dying off in the so-called "retail apocalypse." But in my reporting over the last few years, I've also found that millennial women aren't particularly drawn to the brand's focus on overt sexuality which suggests that underwear is something you put on to titillate other people.
Consumers are clearly looking for alternatives and many of the upstarts in this space, from MeUndies to Tommy John to TomboyX, have a totally different approach to gender and sexuality.