To say David Feldman is persistent would be a laughable understatement.
The former boxer turned fight promoter has been working relentlessly for nearly a decade to bring bare-knuckle fighting out of the history books and into the mainstream. To be sure, there have been legal bare-knuckle fights in the U.S. and abroad. However, compared to the likes of boxing or the UFC, it's lived on the fringes of combat sports. Not to mention, bare-knuckle fighting hasn't been sanctioned and/or regulated in the U.S. in well over a century–until now.
After years of deals that fell apart and outright no's, Feldman, president of Bare Knuckle Fighting Championship (BKFC), is billing his pay-per-view event on Saturday, June 2 as the first-ever legal, regulated, and sanctioned bare-knuckle fight the U.S. in 130 years. With much lobbying from Feldman, Wyoming became the first state to recognize bare-knuckle fighting as a professional sport in March, so the fight will take place in the city of Cheyenne.
"Just being legal, it would be like a bar fight–the guy doesn't have to have any experience," Feldman says. "Now the government and the athletic commission officials are in on it, and they make sure that we have the right type of fighters and that there are doctors in attendance. But the big thing for me, from a business perspective, is that pay-per-view television wouldn't touch this thing unless it was sanctioned and regulated. When it gets sanctioned and regulated, they know that it's legit."
The rules are simple: two fighters with their wrists and thumbs taped but knuckles exposed, enter a circular ring for five to seven rounds, two minutes in length–or nine rounds for championship bouts.
Feldman first became aware of bare-knuckle fighting while promoting fights in Arizona. Professional boxer Bobby Gunn was on one of the title cards back then, and after winning his match, he and Feldman became friends.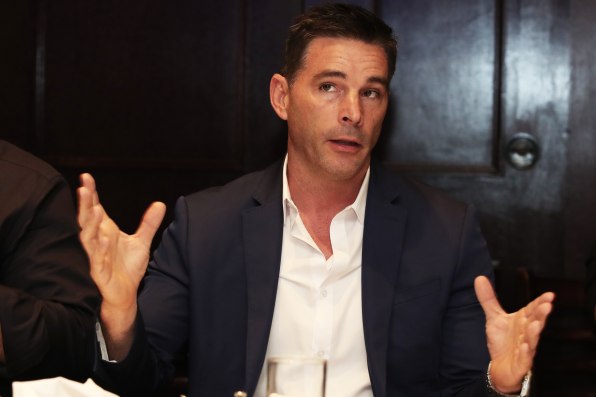 "I got to know him a little bit, about his background being a gypsy traveler–and he was telling me a lot about how they would settle feuds with bare-knuckle fights," Feldman says. "At first I'm like, 'Yeah, okay, buddy.' But then I started researching it and it was so exciting."
Cut to a year later in 2011 and Feldman organized a bare-knuckle undercard to an MMA fight in Arizona's Fort McDowell Casino. According to Feldman, he was turning people away at the door and so many people were trying to watch the pay-per-view online that the site crashed.
"We're like, this is something big," Feldman recalls.
In 2016, Feldman tried to give bare-knuckle fighting its legally sanctioned and regulated debut in Florida but the hype was eventually doused by what Feldman believes to be a pervasive misperception of the sport.
"It was going to be at the [Seminole] Hard Rock Casino in Hollywood, Florida, and we got the thumbs up at first. But then, like this always happened, people start talking and giving their perception of this and not knowing the reality of what it really is," Feldman says. "We had to go in front of the tribal council and they said, we don't want this until a state sanctions it. So they pulled the rug out from under us about three weeks prior to that event."
Bareknuckle fighting has built a negative reputation over the years as being more brutal than gloved combat–especially now with the growing conversation around chronic traumatic encephalopathy, or CTE, injuries. However, there's research that shows that bare-knuckle fighting just might be safer. The logic basically goes like this: if fighters wear gloves, they're less likely to be cautious dealing blows to the head. If it's bare-knuckle, they're more likely to take it easier–not necessarily out of concern for an opponent but to not damage their hands.
As important as safety is, former UFC champ Ricco Rodriguez is touting bare-knuckle fighting for another reason: competitive salaries.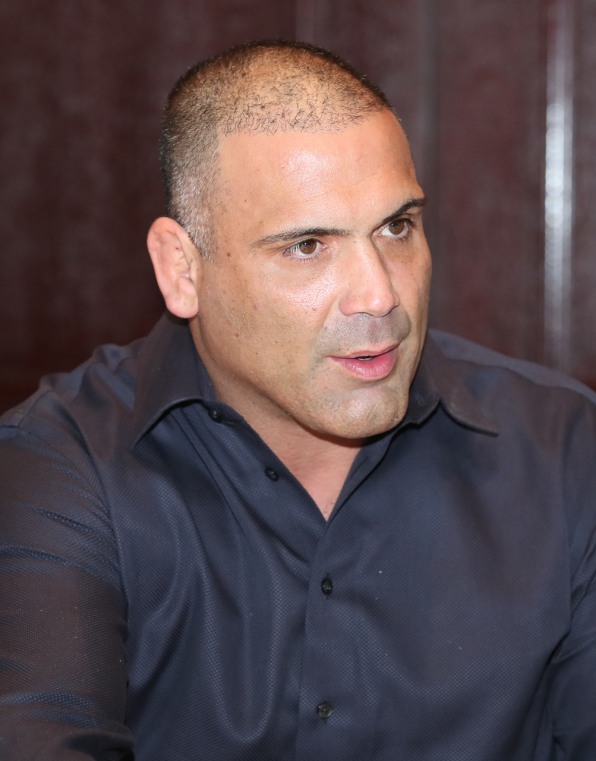 Name a professional combat sport and Rodriguez has most likely done it: boxing, wrestling, mixed martial arts, etc. Having been in the industry for so long, Rodriguez has experienced first-hand the struggle of negotiating a decent salary. When the UFC purchased its rival Pride Fighting Championships in 2007, Rodriguez says that dramatically lessened the leverage in bargaining for salaries, which is why it's not uncommon to see American fighters accepting matches overseas.
"As a person who goes out there and makes money doing this, [bareknuckle fighting] it's awesome because now you have somewhere else to go to negotiate your terms of money," Rodriguez says. "You could go to [MMA organization] Bellator but they weren't offering the same amount of money as the Japanese. The UFC didn't care–they crushed us. So that was one of the reasons why I went and fought all around the world. I just wasn't going to fight for the price that they were asking. [Bareknuckle fighting] gives us an opportunity to perform on another level."
Both Feldman and Rodriguez think the BKFC has the potential to stand next to the billion-dollar behemoth that the UFC has become. For Feldman, it's about resurrecting something that evokes a visceral reaction for audiences.
"Anytime I mention it to somebody that I've promoted over 300 boxing and MMA shows, they go, 'Oh, that's cool.' But when I tell them about this, and they're like, 'Oh, my God! That's unbelievable!' Or they're like, 'Oh, god–that's horrible!' But I get a reaction," Feldman says. "And I think that reaction out of curiosity is going to make people hit that remote Saturday night and buy that pay-per-view."