If you're a woke parent who doesn't believe in dressing your daughter in sequined princess dresses, or your son in fireman or superhero t-shirts, shopping can be hard.
This was something that the founders of Primary, a three-year-old startup, noticed when they were trying to shop for their children. Galyn Bernard and Christina Carbonell tried to create a brand that didn't exist on the market: They sell high-quality unisex basics that come in solid colors. (Until recently, there wasn't a pattern in sight, but the brand now does stripes.) In a market that tends to create highly gendered clothing for kids, this simpler approach seems radical.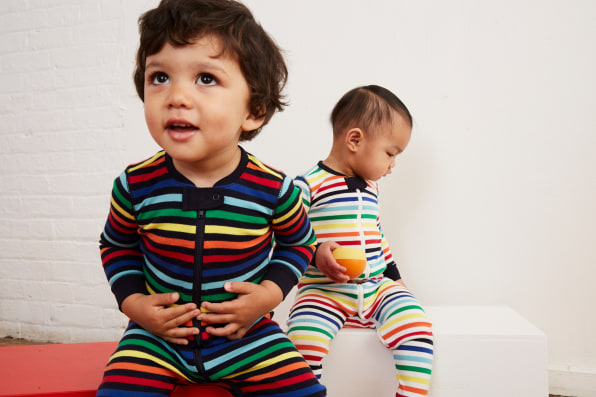 This has proven to be a successful formula for the brand, particularly among millennial parents. Primary says it grew two and a half times in 2017, and now boasts a customer base of 300,000. It recently landed $20 million in Series B funding to continue its expansion.
In addition to offering much-needed basics, the brand has changed the way that parents shop for clothes. The brand sells products entire through its website, and since the clothes aren't fashion oriented, parents don't need to spend time parsing through each season's looks. Instead, they can just order all the same items they ordered last year, just in larger sizes. For busy parents, like myself, it's a much easier solution that the usual experience of scanning through rows of t-shirts that include nonsensical slogans like, "I put the "me" in Romeo" and "Mommy's little peanut".