Eli Halliwell wants to take your bubbles away. You know, the morning ritual where you squirt some shampoo from the bottle, massage your scalp, and run the suds through your locks. The one where you imagine all the schmutz swirling away down the drain. Not good, says the cofounder of shampoo startup Hairstory.
"The same ingredients in most shampoos are the same ones used to clean your car or your carpet or your dishes," says Halliwell, who wants to change the way people wash their hair. The last time he says he's used foaming shampoo was in November 2014. The offending bubbles are produced from detergents known as surfactants, like sodium laurel ether sulfate (also called sodium laureth sulfate) that remove oils and any dirt trapped within the oil.
"These detergents are like monsters," says Halliwell, who also ran luxury haircare brand Bumble and Bumble (now owned by Estée Lauder) a decade ago. "They're really great if you're in a hospital room or in surgery, where you want the room as clean as possible. But when you're washing your hair, you strip away your natural protective barrier of oil, and your body goes into a response, which usually involves irritation and producing too much oil."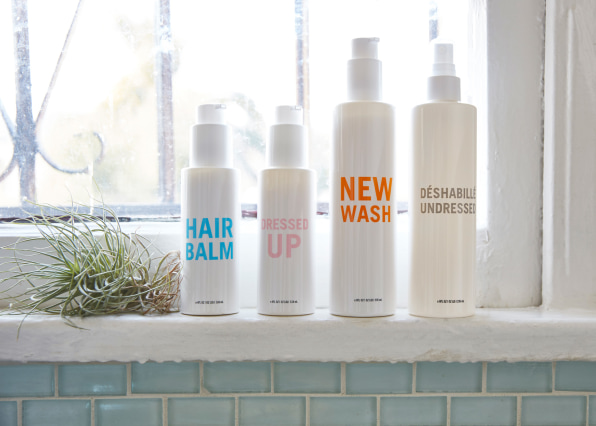 The origin of the word shampoo goes back to Sanskrit. In ancient India, people used herbs and plant extracts to clean their hair. In many parts of Asia today, people still use oil-based hair cleanser to enhance–rather than strip away–the scalp's natural oils.
Modern-day shampoo was concocted with detergents in the early 1900s with some of the same ingredients found across all cleaning products. Because they are great at removing oil, we've come to think of all cleaning as a degreasing. This makes sense when it comes to washing plates, but not so much when you're trying to clean your body, which needs oils to stay balanced and protect the skin.
Turning to natural ingredients
It's not just the oil-stripping properties of surfactants that aren't very good for us—they can also cause skin irritations and trigger allergies. In the manufacturing process, these chemicals are also often contaminated with 1,4 dioxane, which the EPA classifies as "likely to be carcinogenic to humans." (New York senators Chuck Schumer and Kirsten Gillibrand have petitioned the FDA to ban 1,4-dioxane.)
It's not that it's impossible to find nontoxic detergents. With the rise of the natural beauty movement, brands are using safer surfactants like sodium cocoyl glutamate, derived from coconut or sugar cane. But Halliwell believes that all surfactants are counterproductive to cleaning one's hair.
"You end up in a vicious cycle," Halliwell explains. "You overclean the scalp and the hair, the body responds by overproducing oil, so you start feeling greasy again. So you think, 'Oh, I need to use more of that amazing shampoo stuff.'" For the shampoo industry, it's a brilliant strategy: Shampoo creates the need for more shampoo, spurring an endless cycle of shampoo buying.
The idea for Hairstory came, in part, from a former Bumble and Bumble product development employee who had suffered from chronic psoriasis on her head, requiring regular injections into her scalp. She started tinkering with alternative shampoo formulas and came up with one that managed to remove dirt without stripping away oils.
"The big a-ha was taking detergent out of the mix," Halliwell says.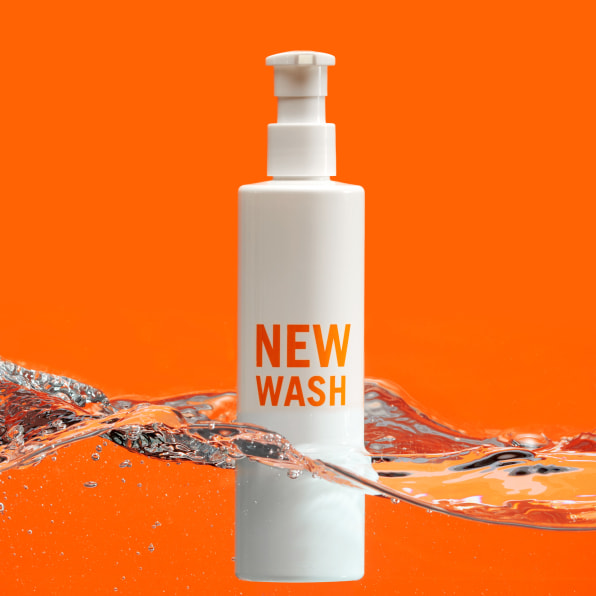 The brand launched with Purely Perfect four years ago, but has come up with a new formulation called New Wash, which is described as a shampoo and conditioner composite. Rather than surfactants, New Wash consists of essential oils that have healing properties, such as aloe leaf juice, jojoba seed oil, and peppermint oil. It has a runnier, more fluid consistency than its predecessor and uses natural fatty cleansers and essential oils to remove dirt, while keeping the hair hydrated.
Hairstory has also created different versions of its formula for different hair types. It now comes in three varieties: deep, for oily hair; rich, for dry hair; and the original formula, which should suit most people. The brand has even created a handy quiz on the website to help customers figure out which version to choose.
It has also created a line of styling products, including "Hair Balm," designed to provide the right amount of moisture to create perfect curls, and "Dressed Up," to protect hair from damage during the blow-drying process.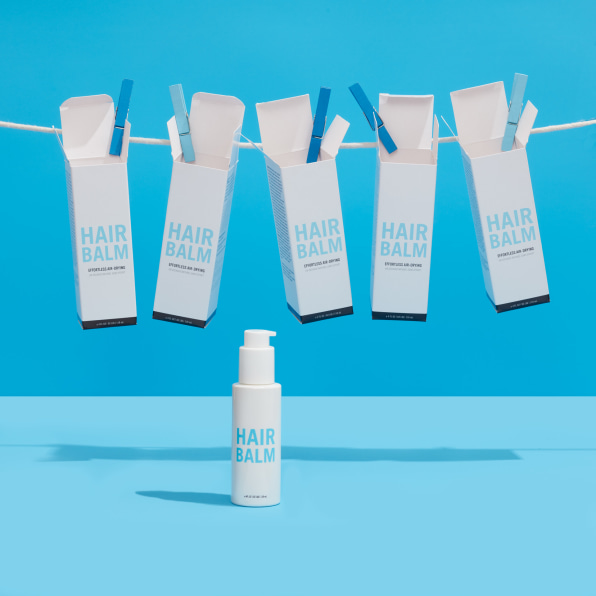 A new shampoo experience
New Wash, when first used, leaves some customers feeling like they haven't properly cleaned their hair. It feels soft and oily–the way it might feel after you've used conditioner–rather than dried out. Hairstory urges users to push through that feeling for a while, to see how their tresses react over time.
Halliwell, who is the Hairstory's CEO and chairman, says he's heard from many customers who report that New Wash has helped eliminate dandruff and better control psoriasis. Fans say it also makes hair less brittle and less prone to split ends. The whole process requires an open mind and a willingness to experiment with the product for a couple of tries.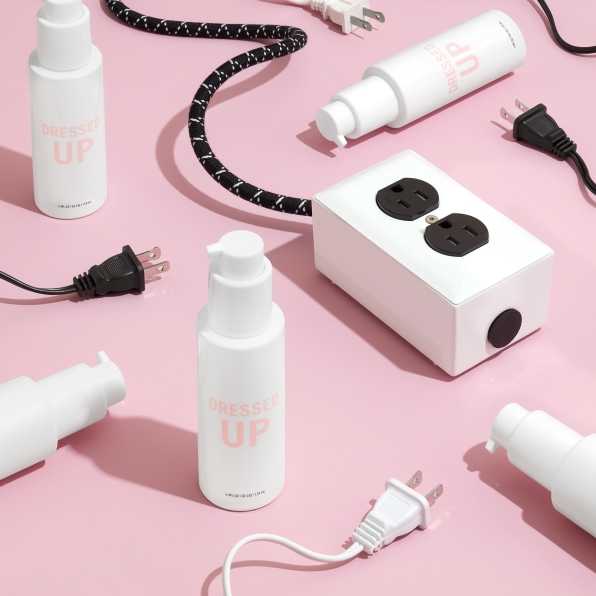 Halliwell has had to be creative about pitching New Wash to new consumers. At first, the brand targeted their Facebook ads to people who are interested in new beauty products. It did well at first, but then sales started to taper off. So Halliwell just started throwing ads in front of all kinds of different people. "It was fun as hell," he recalls. "I said, "I'm going to target people who like yoga because I like yoga. And I don't know why I targeted people interested in gluten-free, but it worked. These are our people."
The bizarre combination of people interested in yoga and gluten-free foods turned out to be a major winner for Hairstory. The brand really took off beyond its early devotees, who Halliwell classified as people simply interested in alternative ways of doing things. After all, one of Haistory's biggest challenges is changing consumer behavior and helping to undermine people's assumption that cleanliness is the absence of oil.
"The reason was, in my mind, that these are people who are open to the possibility that difference isn't scary: It can be good," he says.