Ava, maker of the $249 cycle-tracking sensor bracelet, is well on its way to dominating the thriving Silicon Valley fertility industry. The company just announced that it raised $30 million in a Series B funding round, bringing it to a total of $43 million in funding.
On Wednesday, the medical technology startup said the new financing came from existing investors, along with VC firms btov and SVC. The news coincides with another Ava milestone: 10,000 pregnancies among its users since launching in July 2016.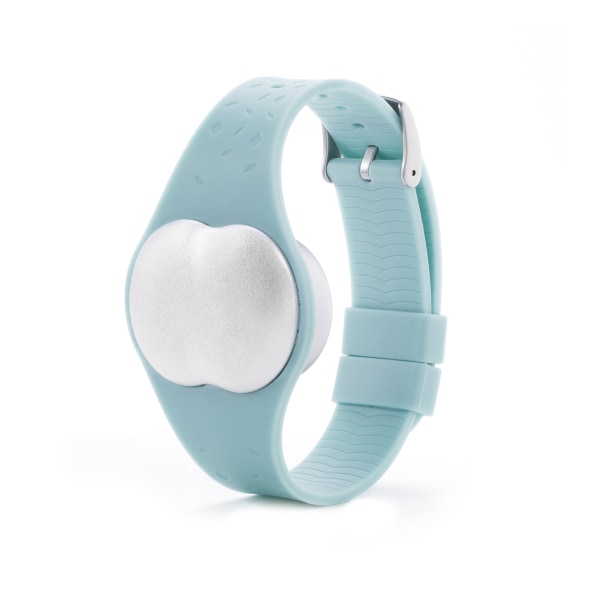 Ava's fertility-sensing bracelet collects data on nine different physiological parameters, including breathing, sleep, temperature, pulse rate, heat loss, and heart rate. Women have long measured these metrics prior to the bracelet, but as Ava cofounder and president Lea von Bidder told Fast Company earlier this year, taking count of all factors every single day at the same exact time "is really inconvenient . . . and not very romantic."
The bracelet also promises more information with a higher sense of accuracy and security. "It's not just 'Okay, you're fertile' or 'You are not fertile," said von Bidder. "You really start to understand [the process]."
In that sense, Ava is more than just a helpful accessory; it's also an ecosystem for women who want to understand their bodies better. The Ava site and app offer expansive research on women's fertility issues as well as a community support system.
With the latest round of funding, Ava plans "further product research and development to enhance the existing product and create new applications that empower women to take control of their reproductive health via data insights and science," reads a press release.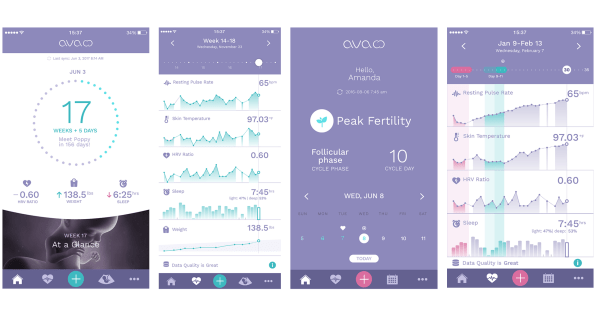 "Ava's long-term vision is to accompany women through all stages of their reproductive life by providing data-driven, clinically proven technology that will make a woman's life easier, healthier, and better–be it when they just want to understand their body, while they are trying to prevent pregnancy, trying to get pregnant, are pregnant, or entering menopause," von Bidder said in a statement.
According to a CB Insights report, the women's healthcare startup sector raised over $1.1 billion in the last three years. A large percentage went to fertility platforms, such as fertility employer benefits company Progyny ($62 million in funding) and Prelude ($200 million), which helps women with egg freezing and fertility treatments.
"We need more clinical research," von Bidder said earlier this year. "There are a lot of claims without much backing, and I think that's homework for all the companies that are in this space. We need to work closely with medical providers and have solutions that really work for women because we have huge potential with technology."