The U.S. Federal Aviation Administration has been steadily expanding the ability of companies to fly drones for profit. Regulations still make Amazon-style deliveries impractical, but they've allowed a flourishing of camera-equipped missions. Popular gigs include monitoring construction sites, inspecting the condition of cell-phone towers, and documenting roof damage for insurance claims after hailstorms.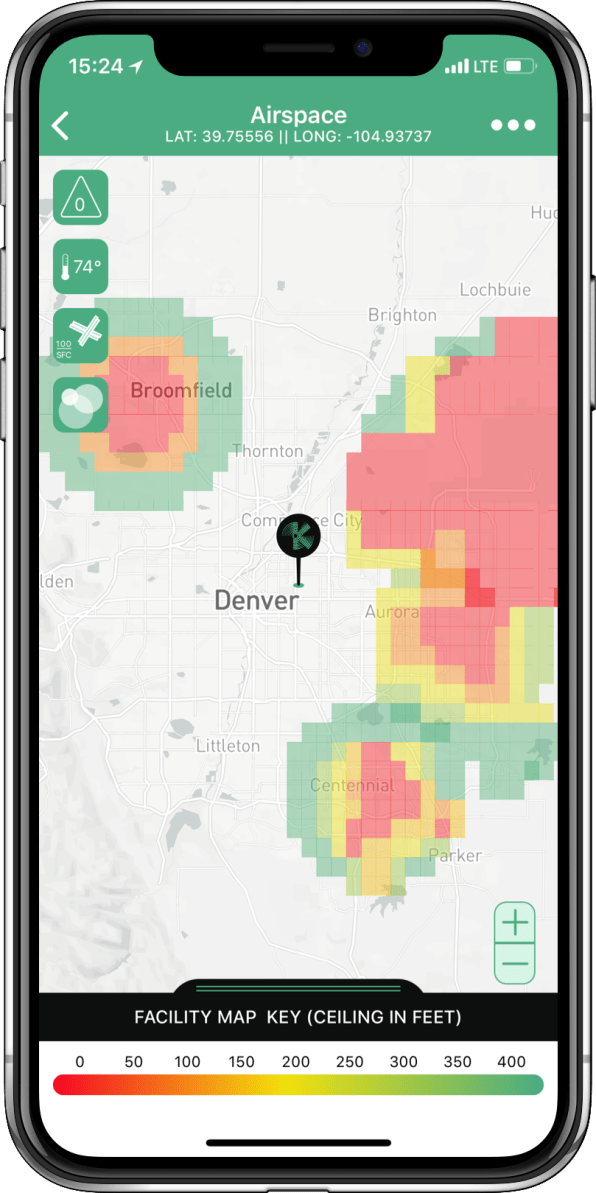 These and other operations have been nearly impossible, however, in restricted airspace around airports. Five-mile no-fly zones extend far outward from runways, well into urban and suburban areas. Even farther out, regulations require getting written permission from the FAA, a process that could take weeks. "They took so long to get, we would just [tell clients] we can't fly there," says Dan Burton, the founder of DroneBase. The company matches commercial drone operators with customers such as real estate or energy firms.
That's changing with an FAA program called LAANC–low altitude authorization and notification capability–which breaks restricted airspace into a checkerboard. Drone pilots can select the squares they need access to in a mobile app and get automated permission back in a few seconds. The government began a phased rollout of LAANC, beginning on April 30 with the south central U.S. region, including Texas, New Mexico, Arizona, and Louisiana.
On May 24, it expands to the western north U.S., including Washington, Oregon, Idaho, Montana, and Wyoming. Each month, LAANC will come to another chunk of the country, until the entire U.S. is covered on September 13. "That's going to take our 'nos' down from 25% to 30% to more like 1% or 2%," says Burton.