In the world of direct-to-consumer luggage startups, there are winners and losers. Last week, I wrote about how Raden, a three-year-old smart-luggage startup, shuttered, only weeks after a similar brand, Bluesmart, ceased operations.
But against this backdrop, two-year-old Away is thriving. The brand just announced that it is adding 249 jobs over the next five years in a major expansion. It will relocate its headquarters to a cavernous 56,000-square-foot space on 82 Mercer Street in New York's Soho neighborhood. To support this expansion, New York State will provide Away with $4 million in performance-based tax credits. The new jobs will be across many functions, including customer service, product development, and editorial.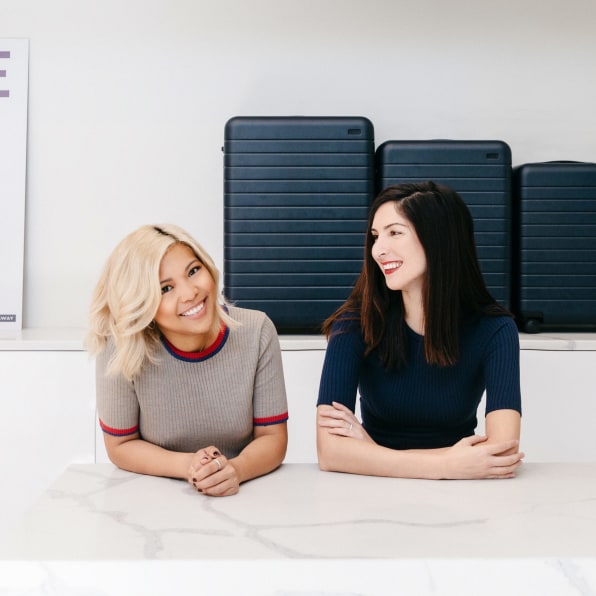 Away has has a remarkable growth trajectory. It was founded by Steph Korey and Jen Rubio, who met as colleagues at Warby Parker. The company has raised $31 million in capital by VCs that include Global Founder's Fund, Forerunner Ventures, and Comcast Ventures.
The brand launched with a high-quality hardshell suitcase, in both carry-on and checked sizes. But it's now expanded into a range of other products, like toiletry bags and smaller bags that count as "personal items" on flights. In an interesting twist, the brand has also launched an editorial division that produces a print magazine and a podcast.