When Bulgarian software developer Natalia Karayaneva attempted to explain her idea for a blockchain-supported decentralized real estate market to venture capitalists in 2016, she kept running up against the same problem. Some of the dozen or so firms she sat down with understood blockchain technology, others understood her plan to disrupt the cross-border real estate market, but none could wrap their heads around both.
But instead of asking questions that might help fill in those knowledge gaps, Karayaneva says many were fixated on personal issues. "There would be three or four cofounders sitting in the room and one or two partners for a VC fund saying, 'If you're a single mom, what are you going to do if you need to leave? Or your daughter gets sick? Or you get sick? Will the company succeed if you're not there anymore?'"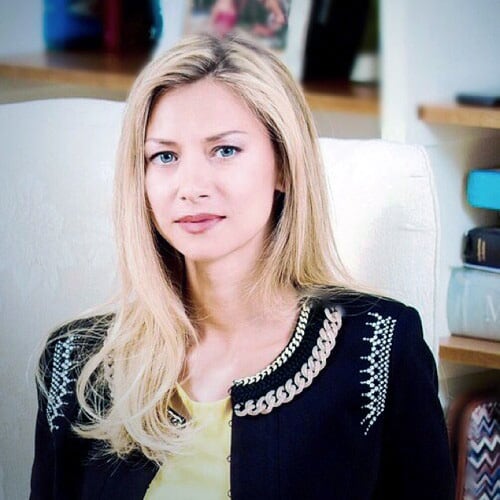 According to a recent study, only 4% of entrepreneurs who received funding or made an exit last year were women, and only 13% were minorities. The discrepancy is often blamed on a lack of representation amongst the upper ranks of the VC community, where only 6% of decision makers are female. Recently, a new fundraising option has shown promise as a potential way to bypass the traditional VC boys club, but recent complications and issues are threatening its future.
After searching for an institutional investor to lead a fundraising round of approximately one to three million, Karayaneva's chief blockchain architect suggested selling tokens to the public using a prototype of the platform as a proof of concept. These tokens could ultimately be used as currency on the platform once operational, and early adopters could potentially see the value of these tokens increase as the platform grows.
"What appealed to us mostly was an opportunity to grow a community immediately," said Karayaneva. "It's not a lead investor and a few other investors that will dictate our future roadmap, but instead it's the market and the community who we're accountable to."
The coin rush
In September 2017, Karayaneva's company, Propy, sold $16 million worth of tokens using bitcoin and ethereum in a matter of weeks, without giving up any equity in the business. The value of that pool then increased to $50 million when the price of the crypto currencies skyrocketed in December.
"Unlike the male-dominated VC funding path, which relies on relationships and your presentation to two or three groups, token sales earn confidence through merit," she says. "I do believe it's easier for female founders to raise funds [with tokens] because they don't pitch personally in a room of investors, but they pitch the idea online with research and white papers."
Token sales and Initial Coin Offerings (or ICOs) — whereby a company sells their own cryptocurrency rather than tokens — have only been popular for about a year, and are already considered by some to be the answer female and minority founders have been waiting for. Recent issues surrounding fraud, speculation, and impending regulation, however, could threaten this promising new fundraising option.
Regulation, abuse, and fraud
In 2017, token sales and ICOs raised a combined $5.6 billion, while 2018's total already surpassed $6.3 billion in April. The frenzy, however, has caused the Securities and Exchange Commission (SEC) to take a closer look at the practice, which falls somewhere between crowdfunding and securities trading. In fact, the Commission recently created a fake ICO sale to prove to investors how easy it is to get scammed.
"There's been a number of companies that have gone through hell and back through their sales, and there have been many movements with the SEC that have created some rumblings which has caused people to stay away from the U.S. as a place to raise money," said Jill Richmond, cofounder of the Digital Asset Trade Association and senior vice president of Sparkchain, a digital marketing and media relations company for blockchain companies.
Richmond explains that overspeculation, fraud, and the SEC's warnings are causing organizations to shift from the traditional ICO model to other, similar variations. "In terms of structures, we're seeing a lot more security tokens," she explained. "What you're not seeing is a lot of liquidity for those security tokens, so they're not ICOs per se."
Imposing checks and balances
Richmond explains that it is vital for entrepreneurs to have strong legal advisers who understand the cryptocurrency world in their corner, and to communicate their plans very clearly with the online community in prototypes, white papers, and open dialogues before raising capital through a token sale. It is similarly up to investors to read those materials and judge opportunities based on their technical merit.
The absence of these seemingly basic checks and balances is largely to blame for what led the ICO and token sale to their current precarious status, says Richmond. Upon seeing the returns that were being generated, investors raced to get into the ICO game, often without a firm grasp of the technologies they were investing in.
"It's relatively easy for someone to create an ICO, and it's very difficult to do your own due diligence when investing in an ICO," said Mat Cybula, the founder and CEO of Cryptiv, a blockchain and investment technology company based in Toronto. "People got too hyped up, and it just went over the top."
Wall Street's new competition
In spite of these concerns, however, Cybula is still convinced ICOs and token sales are a viable alternative to the current fundraising structure. He explains that in spite of some legitimate concerns, a number of startups with bold ideas were able to get funding in the past year that might not have had access to that capital otherwise.
Though ICOs remain imperfect, they're also in their infancy, and many suspect that new tools and solutions will be made available to add some structure and stability to the market over time. One such resource is ICO Alert, which launched just over a year ago as the only free ICO listing site on the internet.
"Last year we actually scrutinized, vetted, and listed about 1,900 pre-ICOs and ICOs," said the company's relationship manager, Ryan Dennis. "We're trending to list about 5,000 tokenized offerings by the end of 2018, and since we're a free-to-list database, no project can buy or bully their way onto the platform."
ICO Alert seeks to provide a comprehensive database of listings, including detailed information about each company's ideas and plans for execution, so that those interested in investing can make an informed decision. Dennis explains that in spite of the shortcomings currently plaguing the ICO community, he is still a strong believer in its future potential.
"I believe that security tokens or whatever is deemed legal in each country is something that will completely topple IPOs [initial public offerings]," he said. "We hope the brilliant women, LGBTQ, indigenous, and other minority communities see ICOs and STOs [security token offerings] and all tokenized fundraising models as an opportunity to capitalize on and reshape a financial system that has ignored them since the dawn of society."