As we've seen with Birchbox's transformation from a hip pioneer of subscription commerce to a cash-strapped company that nobody wanted to buy, subscription-based businesses are a tough racket.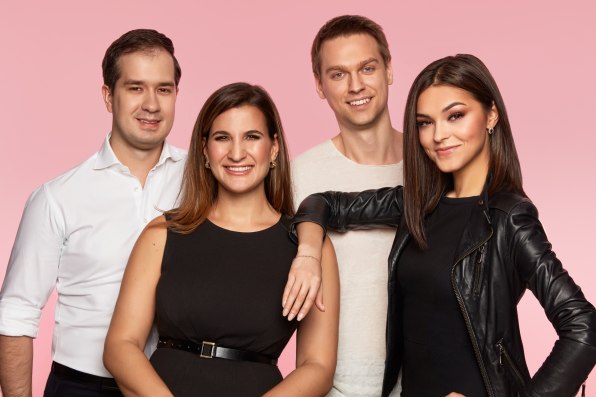 And yet today, a fragrance subscription service called Scentbird just scored $18.6 million in Series A funding. It's one of the largest Series A rounds that a female founder has received, and it was led by Goodwater Capital, with additional funding by Y Combinator and Soma Capital, among others. Cofounder and CEO Mariya Nurislamova says the company will use this new capital to build the brand and expand its customer base.
Scentbird is a subscription service that allows customers to pick a new designer fragrance every month from a catalog of over 500 of them for $14.95. Each sample, which should last a whole month, arrives in a little vial that snaps into a reusable case. The brand markets this concept as allowing customers to "date fragrances before buying them." The company also has an algorithm that helps match customers to fragrances based on a questionnaire as well as data about their previous picks.
Since the brand was founded four years ago, it has grown to more than 250,000 subscribers and experienced a more than 110% growth over the last year alone. Unlike Birchbox, Scentbird seems to be making money from the monthly subscriptions, rather than hoping a customer will buy a full-size product.
However, it's unclear how the brand will be able to build long-term relationships with customers. To use the brand's analogy, once the someone has found a fragrance to settle down with, will they be less inclined to keep testing new fragrances every month?