Apple's Wall Street watchers wonder if the company will be the first U.S. corporation worth a trillion dollars. And why not? As of this writing, Apple is worth some $850 billion. (Despite the usual chorus of naysayers, Apple has had quite a year. In 2017 alone, Apple introduced ARkit (an augmented reality platform), Apple Watch GPS and cellular connectivity, and the iPhoneX–all of which were met with considerable success. The company that regularly wins the "most innovative" crown continues to delight with its products.
Yet, this Apple watcher wonders if a stronger embrace of social impact can help the company cross the trillion dollar threshold. In fact, Apple could learn a thing or two from another company that regularly inhabits the lists of most innovative firms: Patagonia.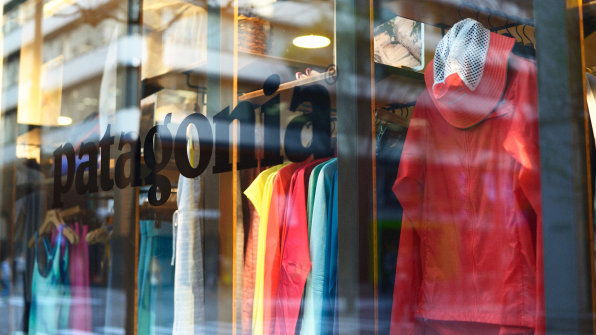 The privately held apparel company has shown us that businesses that are deeply invested in changing consumer and employee expectations can do very well.
By contrast, Apple seems to be only half invested. True, Apple has done commendable work in the health care space with products such as HealthKit (monitoring health indicators for the iPhone user), and AC Wellness (test health clinics for Apple employees). And its recent announcement that it is now fully operating on 100% green energy should be applauded.
But, when looking across the company as a whole, where is its social impact stance? What is the innovative social purpose that drives the company forward? It's hard to know.
As consumers increasingly turn to brands to address social issues, here are three key lessons Patagonia can teach Apple about social innovation.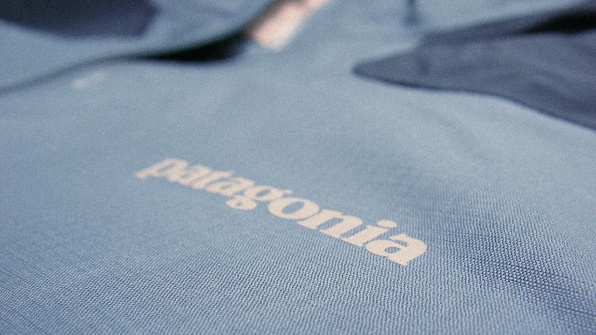 OPEN SOURCE
Although Apple's health record app is currently being tested in two U.S. hospitals, the broader vision for Apple's health care impact isn't clear. Generally speaking, Apple's HealthKit and other monitoring tools are shared privately, but closed off to others who could benefit from this knowledge. Sure, it's a risk to share a creation with competitors, but when it comes to social impact, pushing the issue forward sometimes means going open source.
It could be worthwhile for Apple to adopt Patagonia's method of sharing a social impact innovation out in the market. For example, in 2015, Patagonia challenged supplier PrimaLoft to add a recycled component to one of its insulated materials. A year later, Patagonia released a line with PrimaLoft recycled insulation, a move that benefitted other apparel brands such as Nike, and the North Face. Bold move, broad impact.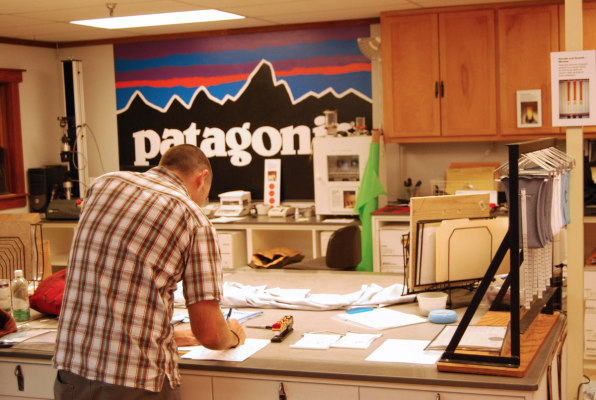 MATERIAL SOURCING
In order to support the health of consumers and the environment, companies need to be innovative in their approach to material sourcing, too.
Patagonia CEO Rose Marcario has embedded the idea of sustainability throughout the company's production process, from reducing the impact of cotton sourcing to prolonging the life of its garments. Since her rise to CEO in 2014, Marcario has streamlined production and reduced waste and unnecessary packaging. Under her leadership, Patagonia also invested in materials sourcing technology and focused on creating products with the longest life possible, through initiatives like its clothing repair programs.
In Apple's context, Tim Cook should consider how to accelerate the company's commitment to reducing the environmental impact of smartphone material mining. According to new research out of McMaster University, making a smartphone and mining the materials that go into a smartphone represents 85% to 95% of the device's total CO2 emissions for two years. This means the energy use of each new phone has the same impact on the planet as charging and using it for a decade. So while Apple's commitment is great, purpose-driven brands have the advantage of taking bigger steps, more quickly.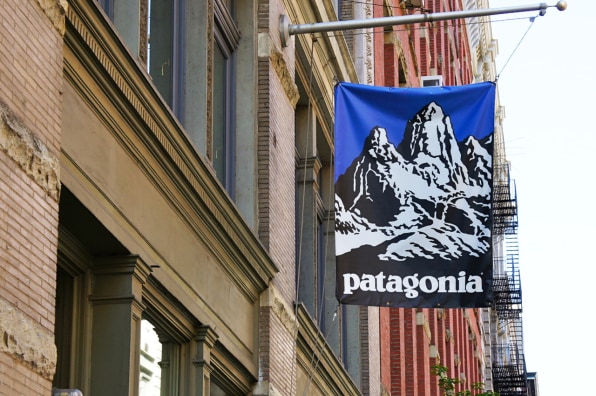 DEEP-ROOTED COMMITMENT
The first step for a socially conscious company is to define its purpose and carve out an issue and bold stance that aligns with its business, employees, consumers and communities. It makes integrating purpose throughout the organization much easier and provides a clear path on how best to navigate political issues when they arise.
Patagonia has shown what it looks like to withstand the heat and fight for its brand values. In 2017, the company protested President Trump's dismantling of national monuments and protected public lands in a campaign called "The President Stole Your Land." This protest rang true because of the company's long-term commitment to environmental issues. Having a track record on a given issue is vital in order for the social impact to be successful and for it to tie into strategic objectives. What purpose can Apple rely on if it finds itself in political crosshairs, as its fellow platform Facebook now does?
While Apple has admirably leveraged its talent and tech to improve people's health, and spoken about the importance of product recycling, it's hard to know what sits at the core of the company's social impact efforts. It doesn't have the same legacy of community impact as many other large companies, and as such, lacks the long-term commitment many consumers look for when assessing a company's credibility as a purpose-driven organization.
There's no question Apple is a model of innovation. But as the line between consumer and citizen continues to blur, it would be wise to consider the role social impact could play at Apple to help the company continue to remain relevant and grow. The good news is that Patagonia has already paved the way.
---
This post is part of a series in which Phillip Haid, the cofounder and CEO of Public, offers his thoughts on the best and worst of today's impact marketing.