Twice a day, like clockwork, I do battle with my toddler. She has tiny little teeth and she needs to brush them. But she will not do it. We tell her she is making the dentist sad. We try to make it a game. None of it works. In the end, we have to pin her to the ground to brush her teeth while she screams. It's a terrible way to start and end the day, ending with multiple members of the family crying.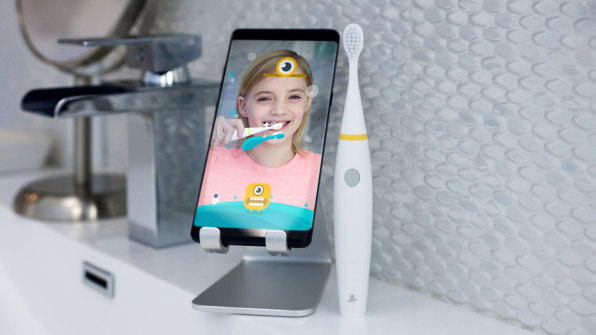 Which is why my ears perked up when I learned that Kitten Planet, a Samsung Electronics C-lab incubator spinoff company, has invented an augmented reality education kit for tooth brushing. It's called Brush Monster and it will teach kids age three to eight how to brush their teeth by turning the process into a game. You get a little child-sized electronic toothbrush that pairs with an iPhone app. When your child brushes her teeth in front of the phone, the app will show her exactly where she should be brushing. All the while sparkles, goggles, and monster ears will appear on your child's face, which, when you're three, is the most hilarious and wonderful thing ever.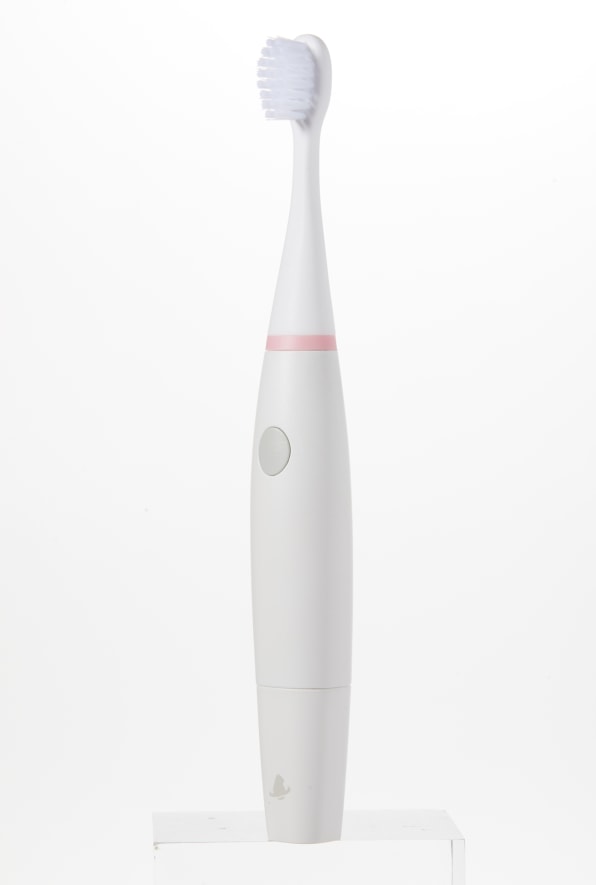 Over time, the app will learn if your kid is neglecting to brush certain parts of her mouth, and if she is doing a great job, her teeth will go from yellow to white on the screen. I tested an early sample of the kit, and it worked well. My daughter loves the novelty of the app, and is now pretty psyched about brushing her teeth, which is a miracle in and of itself. The kit costs $49, which is more than the average drugstore toothbrush, but it seems well worth it to spare the angst. The brushes ship in July.