This fall, when $20 billion startup WeWork opens elementary school WeGrow in New York City,  the 40 inaugural students will start their day with a laughing circle or a meditation session. At lunchtime, students will prepare meals using food grown on the farm they run, while live guitar and drums play. Throughout the day, there will be blocks of time set aside for the arts, including drama and dance. And during the week, there will be opportunities for students to meet with WeWork mentors, paired according to the students' interests–or, in the parlance of WeGrow founder and CEO Rebekah Neumann, according to their "superpassions" and "superpowers."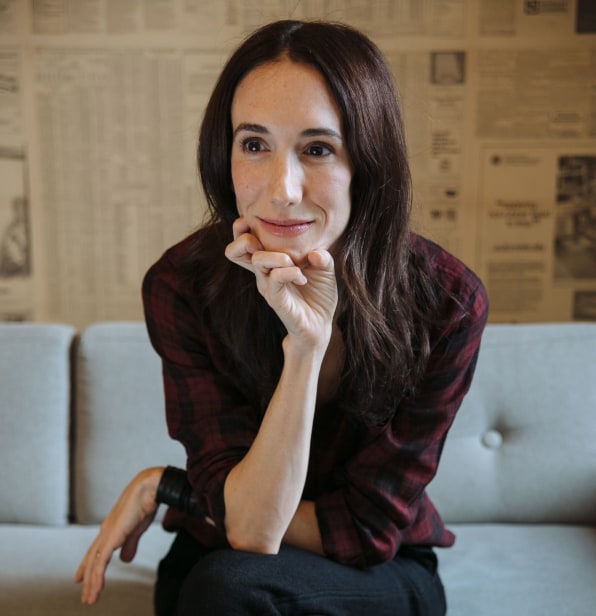 "We say 'superpowers,' not 'power,' because we all have many," says Neumann, who sips a hot chocolate at WeWork headquarters while seated on a tangerine and pink sofa–a color scheme selected by her children.
Neumann, who is married to WeWork cofounder and CEO Adam Neumann, unveiled her vision for WeGrow last November. (At the time, she was operating a seven-student pilot.) Today, she is expanding that vision to include online learning, with the acquisition of higher education alternative MissionU. As part of the deal, MissionU founder Adam Braun, who previously founded nonprofit Pencils of Promise, will join WeWork as WeGrow's COO.
"The mission statement of MissionU is to help every person reach their full potential," says Braun, who launched MissionU last year. "As I spent more and more time with all the incredible people [at WeWork], it was just so clear that this was the right place to achieve that."
MissionU, which will keep staff on hand for the next few months as it winds down operations, raised $3 million in October 2016 and an additional $8.5 million in funding last September. WeWork, which declined to put a price on the deal, funded the acquisition with stock.
Expanding ambition
While WeGrow will be focused, for now, on children ages 3 through 10, MissionU's core offering and WeWork's other recent education investments hint at an expanding ambition.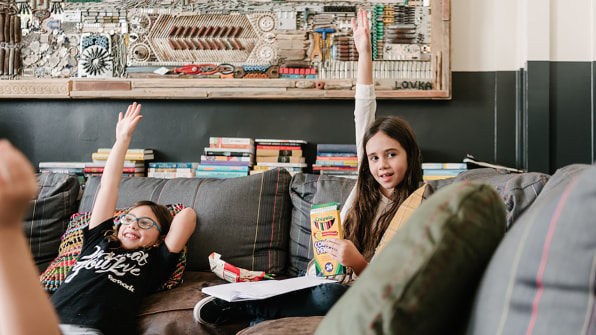 MissionU, for example, targeted students ages 19-25, enrolling them in a one-year program designed as preparation for business intelligence jobs at hiring partners like Warby Parker. Instead of writing tuition checks, students committed to paying MissionU 15% of the pretax income for three years, assuming a salary of at least $50,000. MissionU built software that allowed for roughly 90% of the program to be delivered online.
That distance learning software, Neumann says, will be incorporated into WeGrow over time. "As we scale globally–and obviously we can use the footprint of WeWork, and we plan to–we also want to have a very strong presence digitally," she says. "And MissionU has technology to support us in that."
WeWork made its first education acquisition, coding bootcamp Flatiron School, last October. "We are all students for life," Adam Neumann wrote in a blog post announcing the deal. Three months later, the company announced a joint partnership with 2U, which operates online graduate programs for universities including Berkeley and Yale. The deal grants 2U students access to WeWork common spaces, and provides WeWork members with $5 million in 2U scholarships.
Engaging as a parent and creating a community
The experiences of WeGrow's parents and mentors may offer the first clues as to how lifelong learning might infuse WeWork's global empire. For example, WeGrow plans to include a parent lounge in the WeGrow school space that architect Bjarke Ingels is designing. The lounge will host programming for parents, as well as offer them a place to work while their child is in class. Parents will also be encouraged to engage with some practices, like meditation, alongside their children.
"One of the biggest components of a child's long-term success is having engaged parents," says Braun. "This is an exciting opportunity for any parent to not just send their kid off, but actually be an active participant in the community that we're creating."
Of the parents who have enrolled in WeGrow, one-third are WeWork employees, one-third are WeWork members, and one-third are from outside of the existing WeWork community.
Neumann is also cognizant that parents will pay close attention to their children's progress, even if they are willing to eschew traditional report cards. "Our teachers are assessing the kids on a daily basis, so that's the first thing," she says. "I can also tell you with the pilot class, everybody is totally exceeding all Common Core expectations. So it's not just that we're not looking toward what's expected at each age academically, it's that we're hoping to go far beyond."
Far, far beyond. Going forward, WeGrow's official mission will be to unleash every human's superpowers, as opposed to every child's. "The purpose of life, in our opinion, is to be a student of life, for life," she says. "Not just to study traditional academic subjects, of which I really love studying and are really important to me as well, but also to study how to be a successful human being, how to be a great parent, how to be a great friend, and how to use your superpowers to share with the world."