Robinhood, the stock-trading app popular with first-time investors, has raised $363 million in Series D funding, the company said on Thursday, bringing its total financing to date to $539 million. DST Global led the round, with new investors including KPCB, Sequoia, Capital G, and Iconiq also participating. The round sets Robinhood's post-money valuation at $5.6 billion, as had been suggested by a Wall Street Journal report in March when the round was still in progress.
The news comes on the heels of a flurry of product releases and announcements. Robinhood released a web platform in November, along with new stock research tools, and announced cryptocurrency trading in February. The company also hired investor Josh Elman to run product in March.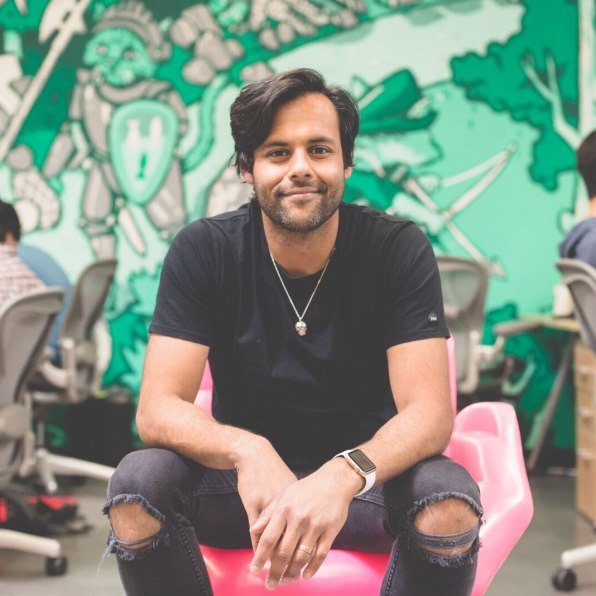 Those recent moves reflect Robinhood's ambition to become a "full-service financial company" for its 4 million users, says co-founder and co-CEO Baiju Bhatt. "Our goal is to become a world-class consumer finance company." Over time, he adds, "you'll continue to see us reduce the cost of financial services across a lot more verticals in finance."
As for Robinhood's existing offerings, Bhatt says the company's margin product is "doing very, very well." He is also happy with overall transaction volume—now at $150 billion—and the behavior patterns that he sees among Robinhood's core base of users, many of whom do not have the $2,000 in savings required to trade on margin.
"We don't track the metric of how often people trade directly on a per-user basis, because we don't think that line of thinking is always in the best interest of the consumer," he says. "The number of people that own individual stocks on Robinhood is almost a perfect reflection of people's liquid net worth, which is oftentimes a reflection of the fact that savings rates on the whole in the U.S. are very low."
Instead, he is focused on metrics such as how often users engage with the app, which serves as an indicator of their openness to new Robinhood products and services. To date, he says, our "wallet share and mind share is very high."