The Orbiting Human Circus of the Air is getting ready for its next big performance.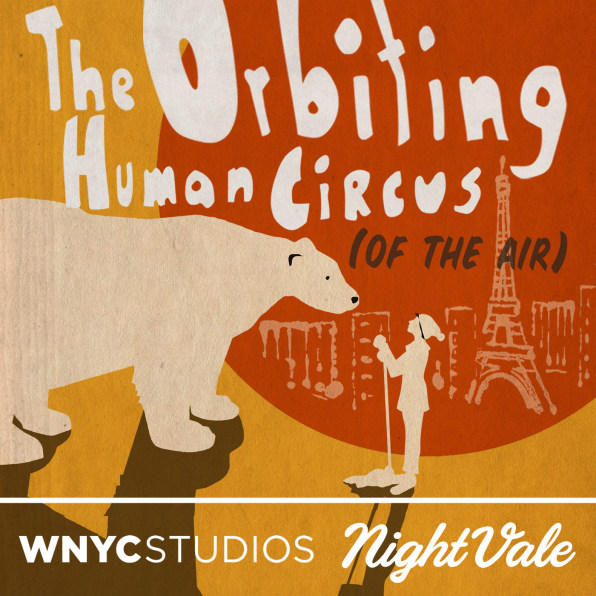 WNYC Studios and Night Vale Presents are teaming up to present a deluxe edition of the first season of the cult-favorite podcast, The Orbiting Human Circus (of the Air). The show follows a lonely janitor who stumbles into a series of adventures atop the Eiffel Tower (sort of). It is part radio drama, part surreal variety show, part dreamy story hour, written and created by Julian Koster (formerly of the band Neutral Milk Hotel) and told by a cast that includes Mandy Patinkin, Mary Elizabeth Ellis, and Charlie Day.
The deluxe edition will include never-before-heard stories about the creation of the show, interviews with cast members and crew, and insights into the writing and editing process. It will basically serve as the sort of commentary that is normally reserved for DVD releases, this time focusing on one of the most delightfully odd and captivating podcasts around. "Creating an episode by episode commentary gave us all a chance to revisit the memories of creating the season, which was quite a story and adventure in and of itself, and a special time for us all," Koster told Fast Company.
In addition to the behind-the-scenes stories, fans will also be able to hear a brand new director's cut of the show's season finale, including a new recording from the cast. "It's so exciting to be able to share the entire vision for the first time," Koster said, noting: "Podcasting is beginning to be realized as an artistic medium enough to allow for even more creative possibilities, like director's cuts."
The deluxe edition will be released over the course of eight days, beginning May 14. Later this year, WNYC Studios and Night Vale Presents will release a new season of the show and Koster promises, "You will find out a great deal of the truth behind the characters and the world you have discovered in The Orbiting Human Circus (of the Air)."