Yesterday, Etsy posted its quarterly earnings report, and things were looking pretty good for the company. The online marketplace beat expectations on all counts, and even upped its guidance. Earnings per share were 10 cents compared to expectations of 5 cents. And revenue hit $120.9 million, exceeding estimates of $120.19 million.
All this, one would think, would lead to a good market reaction.
Alas, that's not the case. Etsy shares fell overnight, bottoming out this morning at more than 6% under what it closed last night. The price has risen slightly since, but it's still down more than 5%.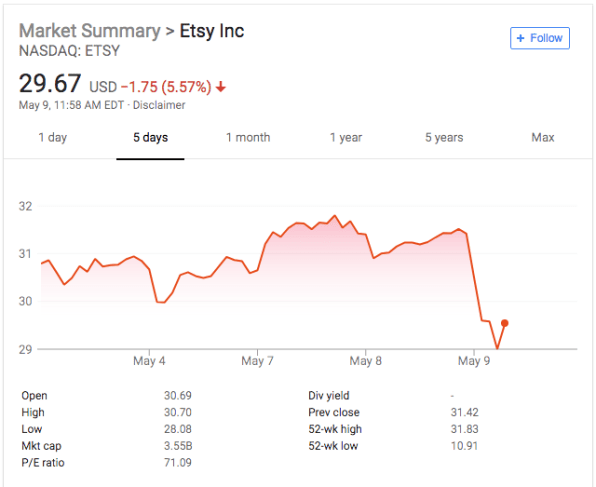 So what happened? Analysts seem to remain tepid on the company. MarketWatch writes that analysts are raising their price targets for Etsy, but maintain their neutral ratings for the stock. They just don't seem that jazzed, even when the company reports a huge earnings beat. I guess it sometimes takes more than good financial results to please Wall Street.