When Female Founders Fund (F3) launched its first fund in 2014, founders Anu Duggal and Sutian Dong felt they had to prove out three things—that there were great female founders, that their fund could ink deals with those founders and work alongside them, and that those companies could go on to raise more capital. "It's obviously early to call everything a success, but we've been really excited about the traction that we've seen across the portfolio," Duggal told me.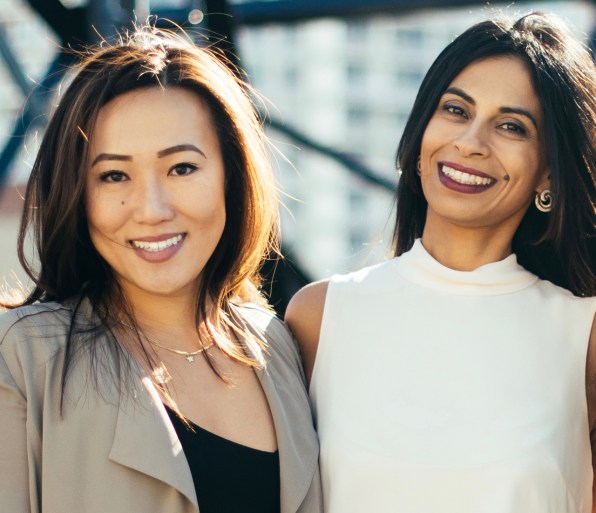 But it seems fair to say that F3 has lived up to its mission with investments in female-run companies like Rent The Runway, Shine, Tala, and Zola—and now, with the announcement of even more money. F3 has closed a $27 million second fund, for which the firm is also partnering with female entrepreneurs like Melinda Gates, Hayley Barna, and Reshma Saujani, who will help support its portfolio of founders. This brings F3's total funding, across both funds, to $35 million.
With the new funding, F3 will be able to both invest more in new companies and also contribute more to subsequent rounds of funding. "One of our learnings out of Fund 1 is that we were oftentimes one of the smaller checks in company seed rounds," Dong said. "But our founders said, 'You guys are a small check, but your help for the company has been super outsize. You're the most helpful investor on our cap table.'"
At the moment, F3 is particularly interested in areas like fertility and the confluence of healthcare and wellness. But Dong claims F3 is "fairly industry agnostic" with respect to the sectors it invests in—what's more important to the firm, Dong says, is investing in the right people.
"I think ultimately what we're all looking for is being able to prove a large exit," Duggal said, "and to show that if you are not investing in female founders, then you really are missing out as an investor."