Fear not, robots aren't coming for your work. Ninety-one percent of employers in the U.S. say they're keeping their workforce as is, or plan to hire more people in the next two to three years as a result of automation.
This is according to a new report from ManpowerGroup that surveyed 19,718 employers across six industry sectors in 42 countries (2,000 of which were in the U.S.). The least likely to lose their jobs are customer-facing workers, followed closely by manufacturing workers, as companies plan to add more of these in the coming years. At risk are those tasked with administrative and office functions as those will become increasingly automated.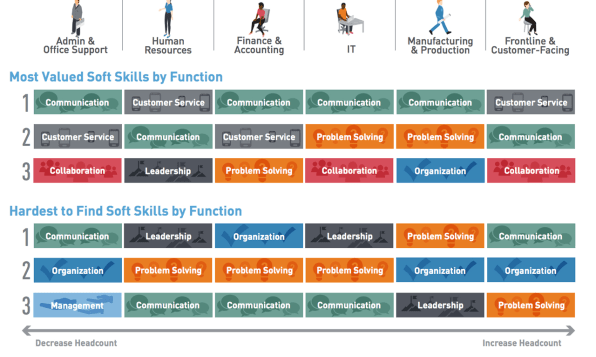 The uniquely human skills employers reported being most valued and hard to find are:
Communication
Collaboration
Problem solving
Organization
Leadership
Customer service
Management
Sixty percent of U.S. employers planning to hire more IT personnel say that their top requirement is good communication as these departments become more cross-functional and drive change throughout an organization.