Cambridge Analytica and various affiliated companies in the US and UK have announced they're shutting down amid controversy over their role in Donald Trump's campaign, acquisition of data from Facebook and suggesting on tape the company could perform dirty tricks for clients. The companies will begin bankruptcy proceedings in the US and similar proceedings in the UK, saying it's impossible for them to continue operations after the scandals drove away customers and suppliers. Parent company SCL Group will also shut down, the Wall Street Journal reports.
"Despite the Company's precarious financial condition, Cambridge Analytica intends to fully meet its obligations to its employees, including with respect to notice periods, severance terms, and redundancy entitlements," the company said in a statement.
But what's become of the major players at Cambridge Analytica?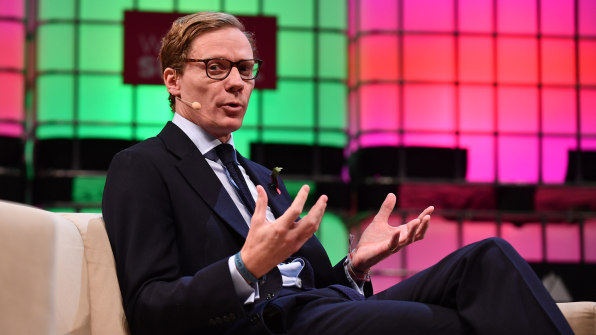 Alexander Nix, who cofounded Cambridge Analytica as an affiliate of the British firm SCL Group, was suspended as CEO in March. That came after the UK's Channel Four aired video of him offering, to an undercover reporter posing as a wealthy Sri Lankan looking to back political candidates, to entrap rivals and have them seduced by "Ukrainian girls." He's now on the board of directors of a new firm called Emerdata, alongside Rebekah and Jennifer Mercer, daughters of billionaire, CA cofounder and conservative megadonor Robert Mercer.
Nigel Oakes, who cofounded SCL Group in 2005, told the Wall Street Journal the company intends to cease operations. Oakes, now in his 50s, was briefly famous in his youth in the UK when he was linked romantically to Lady Helen Windsor, of the British royal family. He's been involved in what he's called "behavioral influence" operations since at least the early 1990s, when he boasted of using "the same techniques as Aristotle and Hitler" to influence people emotionally. His next steps are unclear.
Aleksandr Kogan, the Cambridge University lecturer who reportedly helped Cambridge Analytica harvest Facebook data on millions of US users through psychological quiz apps given under the guise of a research project, remains at the university. It has reportedly asked Facebook's help in confirming that Kogan didn't pass along university data or use university resources to aid Cambridge Analytica.
Mark Turnbull, managing director of Cambridge Analytica and SCL Elections, was also caught on tape in the undercover report that led to Nix's suspension. "I'm a master of disguise," he said at one point, suggesting he could help in entrapment plans. It's unclear what his next plans are, but they likely won't be at the University of Exeter, where the BBC reports he had an honorary fellowship revoked after the tape aired.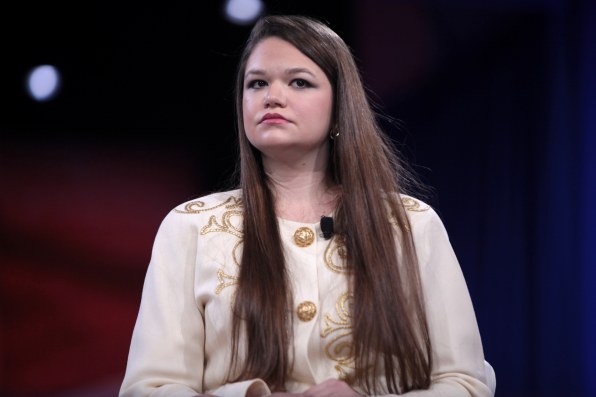 Brittany Kaiser, former business development director at Cambridge Analytica, has become an advocate for data privacy. As well as testifying before British Parliament and speaking to media, she's become involved with blockchain technology. Among other work in the field, she's advising a project called IOVO (short for Internet of Value Omniledger), designed to let people control their own digital data.
Christopher Wylie served as research director at Cambridge Analytica before leaking information leading to the Facebook scandal to The Guardian. He's since spoken to legislators in the UK and, last month, in the US about the matter and made frequent media appearances exposing the firm and advocating reform.
Darren Bolding, who served as the Republican National Committee's CTO through the 2016 election, served in that position from February 2017 through October 2017, according to LinkedIn. After leaving CA, he founded a data firm called Coolidge Technology Limited. "CTL builds the systems and tools that help organizations combine and refine information in real-time from multiple sources into Calvin-a single source of truth," according to LinkedIn.
Robert Mercer cofounded Cambridge Analytica amid his push to influence US politics to the right. He was also a prominent backer of President Trump in the 2016 election and invested millions of dollars in Breitbart News. It's unclear what's next for the famously taciturn billionaire, amid reports that the CA scandal has cost him and his daughter Rebekah Mercer influence in conservative circles.
Rebekah Mercer was in a 2016 Politico profile proclaimed "the most powerful woman in GOP politics." But since the ouster of onetime presidential advisor Steve Bannon from the White House and the recent Cambridge Analytica scandal, some reports have held that her influence has waned. She and her sister Jennifer in March joined the board of British firm Emerdata, alongside suspended Cambridge Analytica CEO Alexander Nix, though it's so far unclear what their roles, or the goals of that company, are.
Alex Tayler, Cambridge Analytica's chief data officer, had temporarily taken the helm of the company as acting CEO following Nix's fall from grace. He resumed as chief data officer on April 11 to "focus on the various technical investigations and inquiries." The Wall Street Journal reported at the time that the move was by choice, as he was more comfortablein an engineering position. It's unclear to what extent the "investigations and inquiries" will continue amid the bankruptcy proceedings.
Julian Wheatland, the chairman of SCL Group, was reportedly in line to take the CEO role at Cambridge Analytica. But on Wednesday, he informed staff the company would be shutting down, NBC reports. He's also reportedly a director at Emerdata, alongside Nix and Rebekah Mercer.