A few years ago, if you wanted a well-made suitcase that could survive years of travel, you would have to drop upwards of $600 on luxury brands like RIMOWA or Tumi. But now, direct-to-consumer startups like Away and Raden are selling similar quality luggage at a third of the price.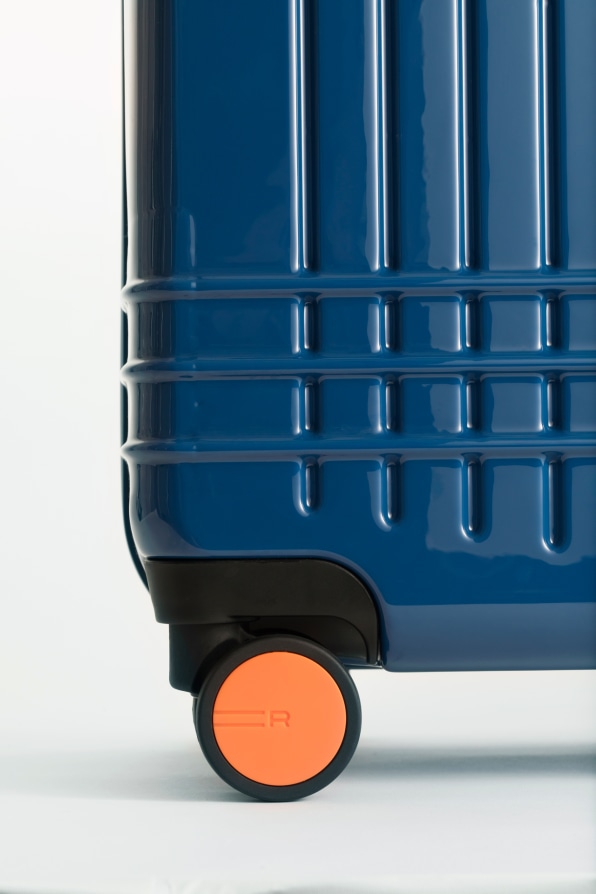 Today, a new brand called ROAM joins their ranks. It's the brainchild of Charlie Clifford, who founded Tumi in 1975 and served as its CEO. He joined forces with Larry Lein, Tumi's EVP, to launch a startup that makes high-end suitcases with plenty of modern twists.
The most exciting is that customers can customize every aspect of it. Using the brand's snazzy online interface, you can pick the color of the outer shell and accents, like zippers, wheel caps, and stitching. Every bag comes with a leather pocket at the back, which can be monogrammed, plus an engraved ID card. Given the million different combinations available, there's a good chance the suitcase you make will be the only one of its kind. It's delivered within a week of placing the order, and comes with an unlimited five-year warranty against defects.
Roam suitcases are sold through the brand's website, cutting out middlemen markups. A carry-on sized case costs $350, roughly half the price of a Tumi case, but about $100 more than an Away case. Lein believes his California-made cases are better quality than many of the other digitally native luggage brands, which make their bags overseas.
"Our cases are all made here in the United States, which allows us to keep a close eye on quality," Lein says. "Rather than investing in tech updates, like built-in phone chargers, we've poured our efforts into our supply chain."