We all have memories of things that live on only through old photos. Now, Facebook wants to let us live those memories again–in 3D and in virtual reality.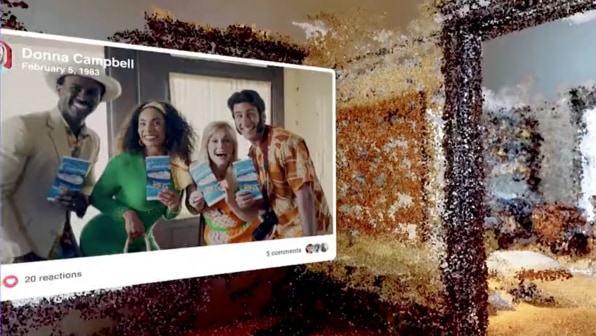 During F8, the company's developer conference today, Facebook head of social VR Rachel Franklin described how you'll be able to upload a group of individual photos or videos from an event or a place, and a new tool will use them to automatically create a 3D recreation of the space.
Then, with a VR headset, you'll be able to "walk around" the space, and do so with others using Facebook's social VR features.