Let me just say it straight up: Standalone virtual reality is the bomb, and not just because quality VR is, at long last, available to iPhone users.
At F8, its annual developer conference, Facebook today rolled out the first consumer-ready standalone VR headset, the Oculus Go, which does all its computing on board. That means that, unlike every other major-brand headset currently on the market, it's the first that doesn't need to be paired with either a mobile phone or tethered to a PC.
The Oculus Go, available today with either 32 GB of storage for $199 or 64 GB for $249, is just the first of the new generation of standalone headsets coming down the pike. HTC's high-end Vive Focus is likely to hit store shelves later this year, and developers are also expected to get their hands on Facebook-owned Oculus's own high-end standalone, currently code-named Santa Cruz, by later this year. It's likely that Facebook will share more details about Santa Cruz at F8.
By being first to market, the Oculus Go earns the right to the first evaluation–and from this corner, it's a big win. Although the device is essentially on par with Samsung's Oculus-powered mobile VR headset, the $130 Gear VR, it rises above the various competitors in the mobile VR category because of ease-of-use, higher-quality visuals, and the ability, for the first time, to let both Android and iOS users run VR content.
A New Dawn For Apple Users
Until now, Apple users had been largely shut out of the consumer VR market, with the exception being Google's low-end Cardboard, or Cardboard-compatible, headsets. High-end systems like the Oculus Rift or HTV Vive required a Windows computer, while mobile systems like the Gear VR or Google's Daydream View worked only with Android phones.
But Oculus Go gets its connectivity via Wi-Fi and does all its processing on-board. Users do need to download the Oculus app on either an iPhone or Android device, but once you finish the five-minutes-max setup process, the phone is no longer needed–and that is a major, very much-needed advance for the VR business as it strives to reach analysts' expectations that it will be a $38 billion industry by 2026.
Facebook believes the Oculus Go will attract an all-new audience to VR because it frees users from having to own a specific device–such as a high-end Samsung Galaxy for the Gear VR or a Google Pixel for the Daydream View, and because it offers improved visual clarity, comfort, and quality audio, all at a reasonable price.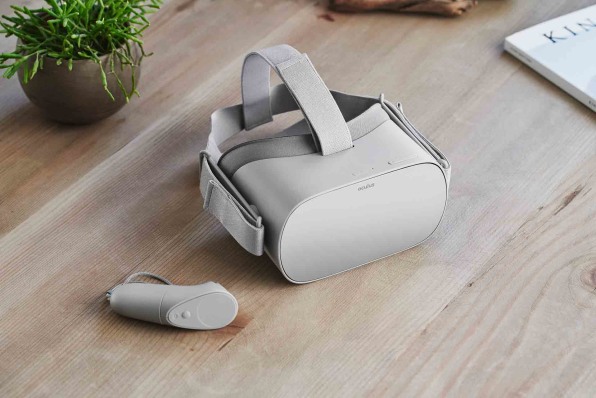 Like Gear VR but better
Because the Oculus Go is compatible with the entire Gear VR library, users of the new device have access to more than 1,000 titles on day one–everything from a vast collection of games to educational experiences to live sports and music, 360-degree YouTube videos, and more.
But the Oculus Go trumps the Gear VR, as well as Google's Daydream View, with a simple setup process that takes just minutes, as well as clearer visuals, nice-sounding audio, and a more streamlined physical design. It's also quite comfortable.
That, plus the fact that it doesn't require a specific Android phone, makes the Oculus Go a winner for those looking for a decent, affordable starter VR headset. Make no mistake: It doesn't have the six-degrees of freedom features, including hand gestures, of a Rift or Vive, but for the price, it's hard to go wrong with the new device. It's hard to think of any way in which it isn't more compelling than the Gear VR–unless, that is, you already own a Samsung Galaxy S8 or S9, in which case Samsung's own VR headset is a cheaper alternative than the Oculus Go. The same comparison applies to the Daydream View.
Another advantage the Oculus Go has over its mobile-VR cousins is its wireless controller, which fits nicely in either hand, has three intuitive buttons and a trackpad, and which seems to do a terrific job of pointing at and selecting things in VR without directional drifting, something that's sometimes a problem with both the Daydream View's and the Gear VR's controllers.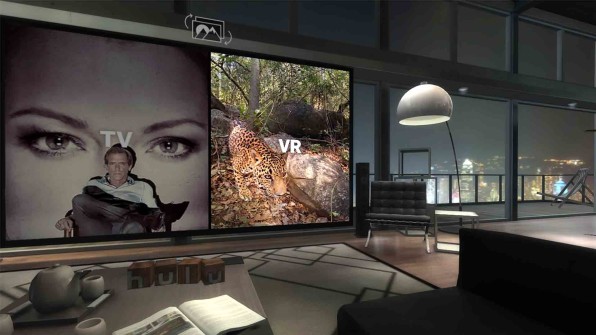 New apps
Timed to the device's launch, Oculus is also unveiling four new apps, all of which work with either the Oculus Go or the Gear VR.
The first is Oculus TV, an app available later this month that will integrate video content from a variety of content sources, including Facebook Video, Red Bull TV, CNN, and others. Oculus says it's not integrating video from sources like YouTube, Hulu, Netflix, Showtime, and the like directly in this app because all of those have existing apps optimized for Gear VR, and the company wants users to get the best-possible viewing experience.
But for video content without a dedicated app, Oculus thinks its TV tool will make viewing a fun, engaging experience.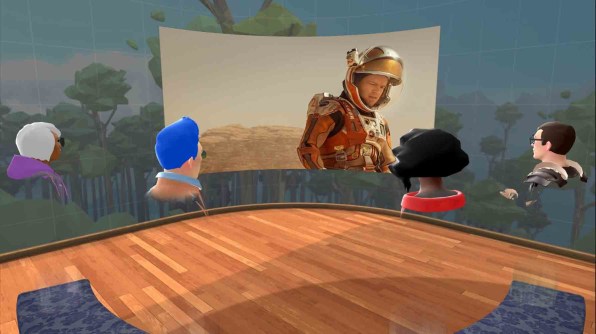 Another great new app is Gallery, which lets you look at 2D and 360-degree photos and videos from numerous sources–including your phone–in your headset. This is the easiest way I've come across so far for viewing 360-degree imagery on a VR headset, and it's definitely a potential rabbit hole to fall into if you've got a sizable repository of such imagery.
Timed to the launch of the Oculus Go, Facebook has also updated Oculus Rooms, its social hangout spaces. You'll be able to get together in a room with a few friends and watch movies, play social games like Boggle, Trivial Pursuit, and Monopoly, and look at photos or videos.
The last new app is Oculus Venues, which lets you watch live sports, music, and other entertainment in an immersive space.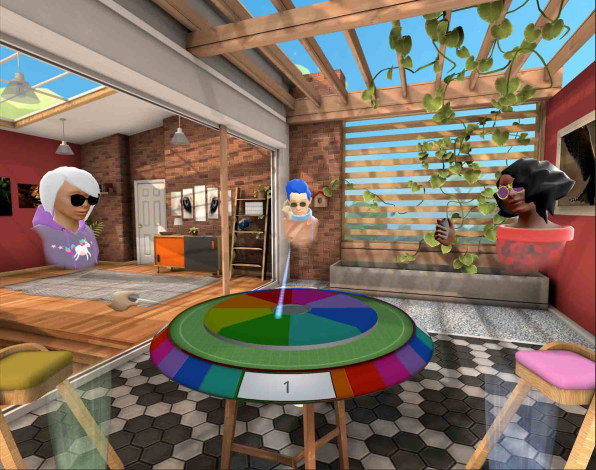 All in all, it feels like the Oculus Go–and the new set of Oculus apps–are a step forward for VR. The headset is comfortable, super easy to set up, and, as noted above, it opens up quality VR–though not high-quality–to iPhone users for the first time. That's a big moment for the medium.
To be sure, all of this means nothing if there is not compelling content, and in that sense, the Oculus Go is entirely dependent on the existing Gear VR content library and pipeline.
Either way, the fact that standalone is finally here is a watershed moment for the VR industry. On its own, it won't be the thing that makes VR a truly mainstream consumer technology, but it's a very big step forward. And we're only at the beginning.