The designers and supply chain experts at Sweetgreen, the L.A.-based salad chain, usually spend their time working on the look and operations of their own stores. But for the last eight months, they've also been working on something else: helping a liquor store in South L.A. reinvent itself as a healthy food market.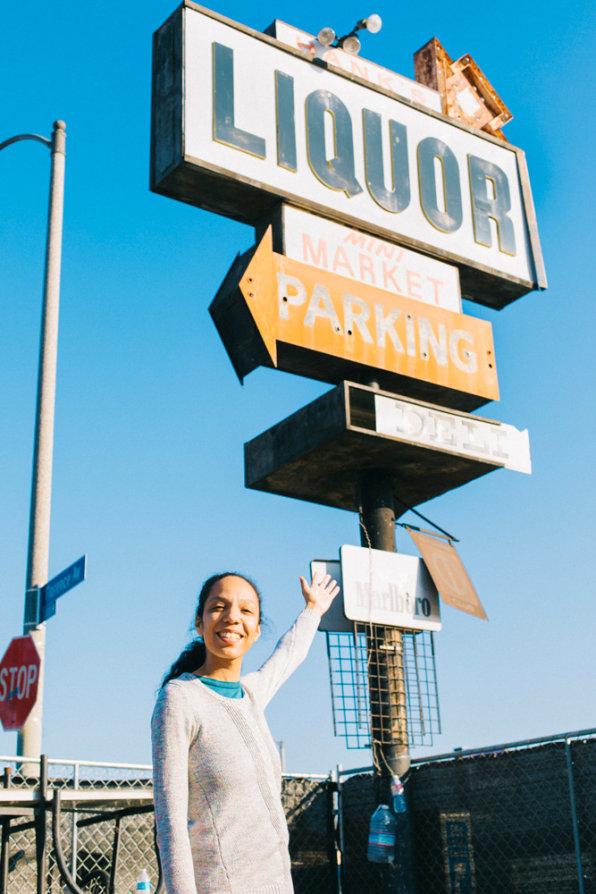 Hank's Mini Market, a family-owned corner store, has a 20-year history in L.A.'s Hyde Park neighborhood. Kelli Jackson, daughter of the store's founder, had seen her parents make the store a part of the community. But when she took over, she also saw an opportunity to do something different.
"I started questioning what a corner store could be," says Jackson. The nearest full grocery store was about a mile away, and fresh produce wasn't easily accessible. "That might not sound so far away, but when you think about a mother and she doesn't have a car, she has to get on the bus and she has the whole family, sometimes that can be a hassle."
She began working with the Los Angeles Food Policy Council, a nonprofit that helps transform small markets into healthy retailers. Store owners enroll in a program that offers training in everything from business development to marketing and pricing strategy, and the nonprofit helps them make a shift–sometimes as small as adding signage to promote new fruits and vegetables in the store, and in a few cases, a full transformation of the entire store. Hank's fell into the latter category.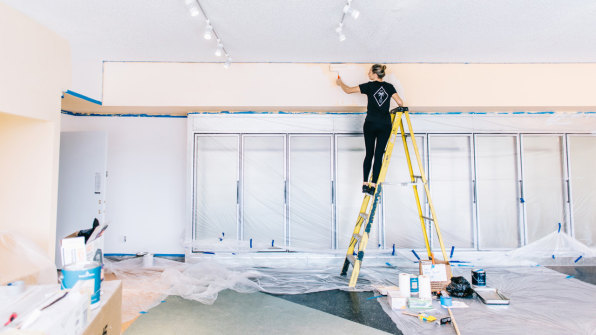 "Knowing that there are twice as many liquor stores as grocery stores in South L.A., we wanted to make sure that that transformation is visible to everybody," says Alba Velasquez, program director of the nonprofit's Healthy Neighborhood Market Network. "I think that when you do a 'transformation' it really does become its own different store, so then people are enticed to come in and see what changes are happening."
Sweetgreen came on board to help. "Instead of just writing a check to help her, we wanted to find a way to go deeper and give expertise from our team," says Nathaniel Ru, the company's chief brand officer. "We've been working kind of shoulder to shoulder with [Jackson] trying to make her vision come to life."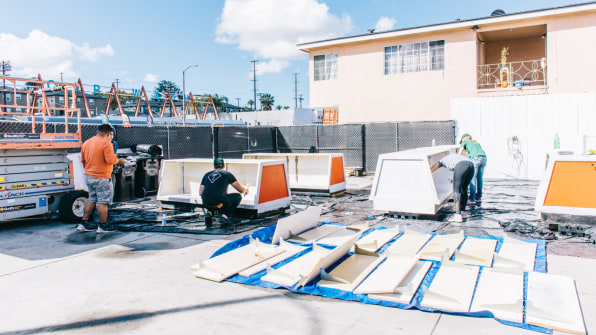 The company's creative team worked with Jackson, who has a background in the arts, to understand the look she wanted for the store, then created renderings of the space and let her choose a direction. The team created a new logo and brand and style guide. Outside, the giant "liquor" sign came down; inside, after a full demolition and remodeling, beer signs and other advertising lost their position on display at the front of the store. Inside the bright new space, what's most visible is a table filled with fresh produce.
Sweetgreen's sourcing methods are different than the corner store's because of the scale of its operations, but the team helped Jackson research wholesale options and advise her on what to buy, how to price it, and how to merchandise it when it got to the store. Sweetgreen is helping her track waste and spoilage to better understand her true costs, and optimize purchasing. It also plans to introduce her to farmers and farmers' markets that she could partner with.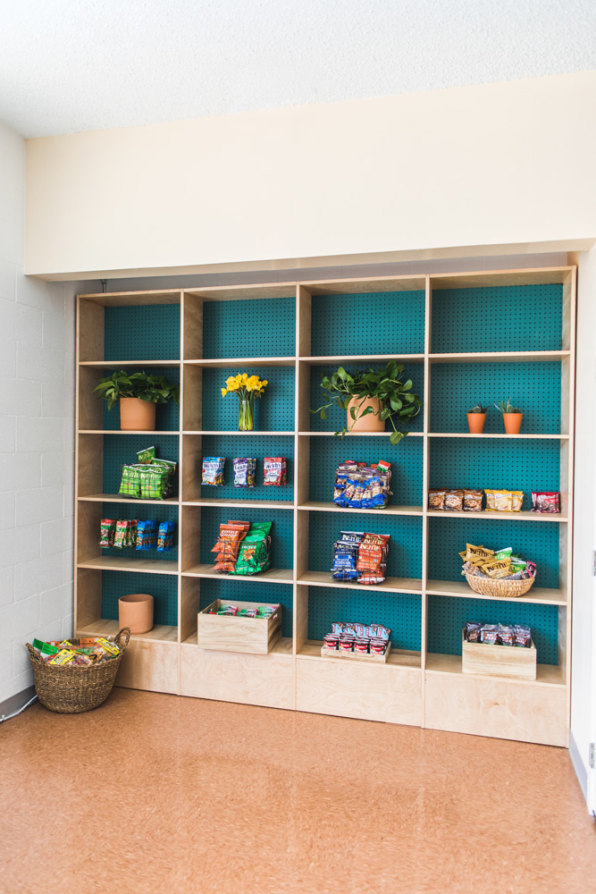 The L.A. Food Policy Council also recommended another option for buying fruit and vegetables: a company called Compra Food that helps source and deliver produce to corner stores, pooling orders from multiple corner stores to get better wholesale pricing. Right now, family-owned corner stores often buy fruit directly from grocery stores, a process that takes time and means that the products are sometimes marked up higher than customers can afford.
Sweetgreen also introduced Jackson to a set of food companies, like Honest Tea, that donated items that are now selling well. Everytable, a grab-and-go chain that also works in food deserts, is testing selling its salads and bowls out of her fridges in the store. Sweetgreen also helped Jackson chose new point-of-sale systems, pick out a security system, and manage all of the logistics of the transition.
Along one wall in the redesigned store, under the logo "Stronger Together," Jackson has a community wall where neighbors can post quotes and share stories. A table provides a safe place for kids in the neighborhood to hang out. She also plans to host events. "I would love to have pop-ups with local artists and entrepreneurs that don't have spaces, and kind of use that space so they can get their stories and the things that they're doing known in the neighborhood," she says.
Since the store reopened in early April, she says that she's already seeing the benefits. "A lot of people are coming in and really purchasing produce," Jackson says. "So it's really something that the neighborhood and the community want."
She sees the role for corner stores in food deserts. "I've realized that us mom- and-pop stores that are in the community are a real big part of that whole good food movement and trying to make sure that everybody has access to healthy food, because we're the ones that are having the interaction on a daily basis with the neighborhood," she says.
Big businesses, she says, are more often known for putting mom-and-pop stores out of business than helping–but they have the resources to make a difference in a community by partnering with the stores that are already there. She hopes that others follow Sweetgreen's example. Sweetgreen, which has worked on some related projects, like helping an urban farm in Chicago create a mobile farmers' market, now hopes to work on similar corner store projects elsewhere.
Jackson also hopes that Hank's transformation inspires others in her neighborhood. "I'm hoping that through this project that the conversation of what a corner store can be starts being discussed, and that these owners start thinking about taking more responsibility to bring or be a part of bringing more access to healthy food," she says. "There's just so many of us without affordable healthy food that it will be great to see more businesses that look like ours doing this."