There's a big shift happening in the world of luxury fashion. Over the last few years, a wave of startups has used the internet to make it easier for consumers to buy previously owned products. But in a strange twist, many of these online resale platforms are now opening brick-and-mortar stores. Case in point: Today, Rebag, a four-year-old startup, opens its second permanent retail location on Madison Avenue, after launching its first flagship location in Soho last year.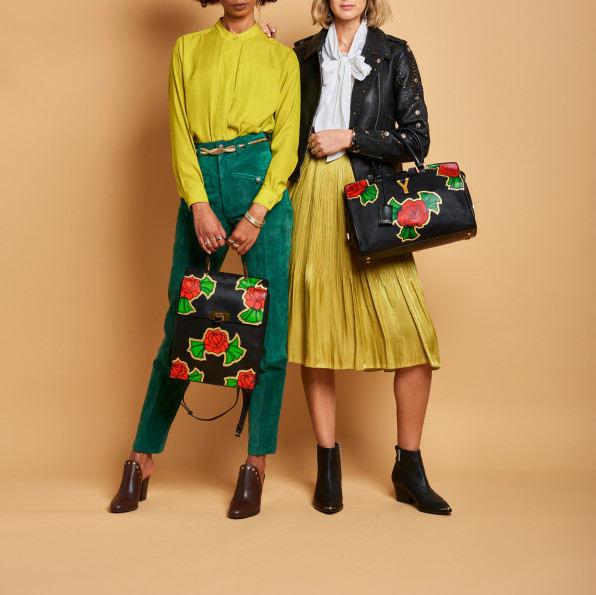 In the past, buying secondhand Chanel and Louis Vuitton was a less than glamorous experience. Many consignment stores are small, dingy places. Until recently, if you went the online route, you were dealing with sites like eBay, where the experience was not much better. A seller might photograph an expensive purse with poor lighting in her living room, and you weren't even sure if it was authentic or not.
Charles Gorra founded Rebag to offer an alternative experience. Unlike competitors like TheRealReal and Tradesy, Rebag is not a consignment store. The company actually purchases luxury bags from sellers around the world and owns all of the stock. Then, it presents these products in a stylish way on the brand's website and app. Gorra says the resale industry is booming because new digital platforms can win over consumers who may never have considered buying luxury products. "Women who would have waited 10 years to buy a Chanel bag can afford to buy it now," he says.
With Rebag's new Soho shop, Gorra wants to translate this digital experience into a physical one. The store is designed to look much like the other high-end boutiques in the neighborhood, like Herve Leger and Elie Tahari. And it is also convenient for sellers, who can have products appraised within an hour. In a nutshell, it's totally unlike the experience most of us have with resale today.