This story reflects the views of this author, but not necessarily the editorial position of Fast Company.
---
Donald Trump's presidency has not been good for science or scientists. Since Trump took office 15 months ago, his administration has proposed to terminate many federally funded research programs and slash funding for others. Trump's appointees are working to roll back environmental regulations and conservation policies.
The president and some of his cabinet members have challenged the broad consensus among scientists that human activities are dramatically changing the earth's climate. And across all policy areas, Trump has shown clear disdain for expertise and facts.
I am a marine conservation scientist studying human impacts on coral reefs and other ocean ecosystems. Given what's happening in Washington, D.C., the recent move by a handful of prominent U.S. climate scientists who have accepted French President Emmanuel Macron's "Make Our Planet Great Again" offer of millions of euros to relocate to France for the rest of Trump's presidency makes perfect sense.
But now, after many years abroad, my husband (also a marine biologist) and I are moving back to the United States with our three children. Although this choice may seem counterintuitive in a political climate that is overtly hostile to science and solving environmental problems, I believe that science and scientists are needed in the United States now more than ever before.
Corals–And Scientists–Under Pressure
There's a practical motive for our shift to the University of Hawaii. Finding two faculty jobs in the same place is rare enough that the universal conundrum of dual-career academic couples like us has its own name: "the two-body problem."
Practical factors can, however, make it seem professionally unwise for scientists to move to the United States now. Federal research funding, upon which many academic researchers depend, will likely suffer major blows under the Trump administration.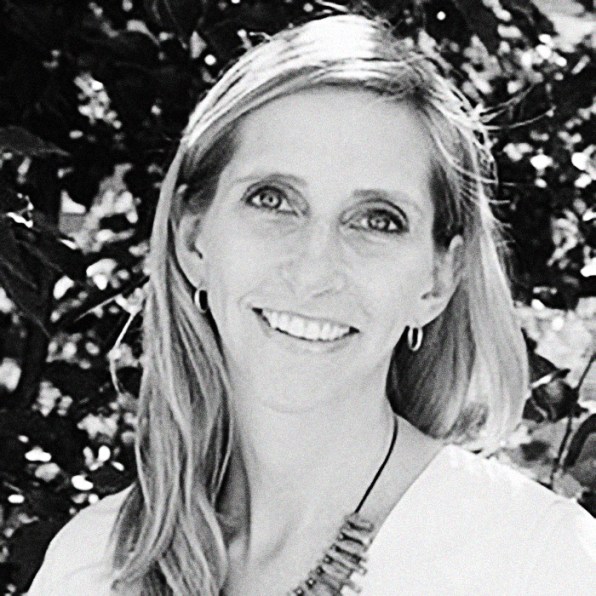 For example, although the National Science Foundation fares relatively well under Trump's proposed science budget for fiscal 2019, its funding for research platform construction and scientific instrumentation acquisition would decrease by more than 50% if Congress supports the administration's request. The Environmental Protection Agency's funding would drop to its lowest level since the early 1990s, and its climate change research funding would be eliminated. The National Oceanic and Atmospheric Administration's (NOAA) budget would be slashed by 20%. NOAA's climate change grants and the Sea Grant College Program, which supports thousands of researchers studying coastal, ocean and Great Lakes topics, would be terminated.
---
Related: These Maps Show How Climate Change Will Mess Up The Weather Where You Live
---
These potential cuts loom at a time when the world's coral reefs are in crisis. Stresses on reefs include rising ocean temperatures and acidification due to climate change; fishing, which is cutting key parts out of marine food webs; and pollution from coastal development and agriculture.
Key Trump administration proposals are likely to worsen these problems. Shrinking marine national monuments will critically undermine the protection that they offer coral reef ecosystems from the damaging effects of fishing. Expanding offshore drilling to virtually all U.S. waters and loosening safety regulations will increase the risk of oil spills. On a global level, pulling out of the Paris climate accord will make it harder to limit warming, which will reduce coral reefs' chances of surviving in altered oceans.
Speaking Out, With Data
Despite these challenges, as a scientist who wants to leave the planet in better shape than what we have today, I feel almost obligated to return to the United States. In the current political climate, people with evidence-based decision-making skills are needed more than ever. Scientists outside of government can and should seize opportunities to comment on government actions and provide fact-based counterviews where appropriate.
The notion of "change from within" inspires me into action. At the University of Hawaii, I want to do more than publish peer-reviewed papers that will be read by other scientists, but not likely by the public nor policymakers. Engaging with mainstream and social media, giving public talks to non-science audiences, and getting involved in public policy dialogue are just a few ways to help "put science on the table" and solve problems.
Many renowned scientists have spent large parts of their careers speaking out about important societal and environmental issues. One great communicator, the late Stanford University biologist Stephen Schneider, worked tirelessly to help the public and policymakers understand climate disruption and humans' role in it, and contributed to four climate science assessments by the Intergovernmental Panel on Climate Change.
---
Related: This Island Nation Swapped Some Of Its Debt To Protect Its Oceans
---
Another role model, Oregon State University marine ecologist Jane Lubchenco, also became a vocal conservationist who founded organizations to train other researchers to speak out on issues of public importance. She ultimately became the head of NOAA and a scientific adviser to President Barack Obama.
Hawaii is hardly the focus of my concerns–it's among the most environmentally progressive states. But even there, fishing, pollution, and climate change threaten coral reef ecosystems, particularly near the human-populated main Hawaiian Islands. Many scientists both within and beyond Hawaii are helping to guide wise decision making on these issues.
It is challenging but also exciting to be a scientist in this unique time and place. I'm eager to engage with whoever will listen in Washington, Hawaii, and elsewhere to do what I believe is every modern-day scientist's responsibility: informing actions that will help make the world a better place.
---
Elizabeth Madin will be an assistant professor at the University of Hawaii beginning in May 2018. She is currently a postdoctoral researcher in marine ecology at Macquarie University in Sydney, Australia.